Would you rather buy a Pixel 3a or a refurbished Pixel 3?
12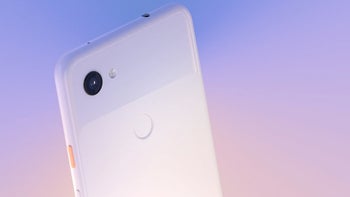 Google announced its new pair of phones yesterday — the long rumored
Pixel 3a and Pixel 3a XL
. Slightly downgraded versions of the main Pixel 3 line, they come with the same awesome cameras at a starting price, which will absolutely disrupt the midrange market.
And yes, that's awesome for fans on a budget, but one can't help but ask the question — why are the "lite" editions of the Pixel 3 seven months late to the party? Right now, you can go on Amazon or any other reseller site and pick up a second hand and / or refurbished Pixel 3 phone for about $460 and a Pixel 3 XL for around $530. You can pick up a brand new Pixel 3a for $400 and a Pixel 3a XL for $480.
What are the differences between the two series of phones? The Pixel 3 devices are powered by the flagship Qualcomm Snapdragon 845 processor, while the 3a has the brand-new midrange Snapdragon 670 silicon. The original Pixel 3 has a glass back, ingress protection, and wireless charging. The Pixel 3a phones are made of plastic and have no water-resistance but at least they have a headphone jack, which the flagships lack! The Pixel 3's stereo speakers are front-firing, while the 3a series uses a bottom-firing and an amped earpiece to get a kind-of-stereo-effect. The original phones have a secondary selfie camera for wide-angle shots, the 3a series sticks to just one camera.
Aside from that, we have handsets with very similar designs and looks, we have that pure Android experience that Google will keep up to date for the next 3 major builds, and we have the same awesome camera on both phones.
The question is — would you rather get a second-hand / refurbished Pixel 3 with its powerful processor and glass back, or do you prefer to buy a brand-new Pixel 3a that has a headphone jack and live with its plastic build and slightly under-powered processor?