Pixel 3a vs Pixel 3: these are all the differences
5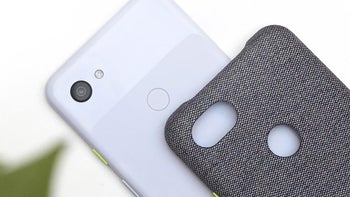 So... here you are, wondering which one should you get: the affordable new Pixel 3a with its great camera and clean software, or the more expensive Pixel 3 that has the same camera, but is a bit faster and has extras like water-proofing and wireless charging.
Or you just want to learn all the differences between the Pixel 3a and the regular Pixel 3. And yes, we will be talking about the larger versions too, but the Pixel 3a XL and the Pixel 3 XL.
You are obviously at the right place, so let's get going and outline everything that is different between those phones!
Specs
Google Pixel 3a / 3a XL
Google Pixel 3 / 3 XL
Platform
Android 9 Pie
Android 9 Pie
Display
5.6-inch / 6.0-inch AMOLED, FHD+
5.5-inch / 6.3-inch AMOLED, FHD+
Processor
Snapdragon 670
Snapdragon 845
RAM
4 GB
4 GB
Storage
64GB, no microSD
64GB or 128GB, no microSD
Main Camera
12.2MP f/1.8 with Night Sight
12.2MP f/1.8 with Night Sight
Front Camera
8MP single
8MP + secondary wide-angle
Battery
3000 mAh / 3700 mAh
2915 mAh / 3430 mAh
Details
WITH headphone jack
NO water proofing
NO headphone jack
WITH IP68 water resistance
Price
$400 / $480
$800 / $900
1.
The looks
: This is probably what everyone will be talking about, since the Pixel 3a and 3a XL have that thick chin and top bezel, but realistically speaking, the regular Pixel 3 is not too far behind and then the Pixel 3 XL has that unsightly notch.
2.
Performance
: There is a difference in the processors on these phones and it's not a huge one, but it is noticeable, especially when you try using the two side by side. The Pixel 3a series run on the Snapdragon 670 chip, a mid-range processor, while the Pixel 3 feature the flagship-grade Snapdragon 845. When can you see the difference? In apps and games mostly. It takes about an extra second or a few to open apps on the Pixel 3a and photos take a few more seconds to process. If you use the Pixel 3a alone, however, it does not feel slow per se, it's just not as lightning fast as the top phones.
3.
Headphone jack
: Yes, the 3a series both have it and the more expensive Pixel 3 series do not! And we know, wireless headphones are all the rage and are so convenient, but we are living in a reality filled with all sorts of old technology and having support for the good old headphone jack will mean less trouble for many.
4.
Loudspeakers
: You get dual front firing speakers on the flagship Pixel 3 family which blast sound directly at you, while on the Pixel 3a you also get dual speakers but the setup is different: you have one speaker on the bottom and another one in the earpiece, so the direction of the sound is a bit off and it might not sound as loud and clear as on the Pixel 3.
5.
Only 64GB storage model
: While the Pixel 3 comes in two versions, one with 64 gigs of storage and another one with 128 gigs, the Pixel 3a is only available as a 64 gig model. This might not sound like a big deal, but consider that this phone would get updated for three years and will likely stay relevant for all this time, will 64GB be enough to store all your photos and videos for such a long time? In the era of 4K video? And nope, there is no microSD card slot on board.
6.
"Unlimited" vs unlimited Google Photos storage
: Speaking of storage, both the Pixel 3a and the Pixel 3 come with unlimited storage in Google Photos, but you only get to store the compressed version of your photos if you use the Pixel 3a, while with the regular Pixel you can store an unlimited amount of full-sized photos, which does make a slight difference.
7.
Plastic vs glass
: Interestingly, both the Pixel 3a and the Pixel 3 look and feel similar as they share the same two-tone styling, but they are not made of the same materials. The 3a are made of plastic and they feel lighter in the hand. We don't actually mind the plastic too much, but what we do mind is that it could scratch easier than glass. Well, at least it will not shatter in pieces if you drop your phone!
8.
Water resistance
: The flagship Pixel 3 family has IP68 water protection and it will survive being dropped in water easily, while the Pixel 3a lacks any form of special water protection so it should definitely not go under water. The Pixel 3a, however, should still be able to survive a few drops of rain.
9.
Wireless charging
: This little convenience is supported on Pixel 3 phones, but not on the affordable Pixel 3a series.
10.
Connectivity
: The Pixel 3a series support a Wi-Fi modem that can only get download speeds of up to 600Mbps, and if your network provides higher speeds (chances are it does not), you will not be able to use those higher speeds.
11.
No wide-angle selfies
: And since the Pixel 3a does not have a secondary front camera, you don't get the option to shoot wide-angle photos like you can on the regular Pixel 3.
Conclusion
Pixel 3a does not miss any major features
And that about wraps up the meaningful differences between the new and affordable Pixel 3a series on one hand, and the flagship Pixel 3 family on the other.
Are those differences worth the extra couple of hundred dollars? You tell us what you think in the comments below.