Cold temperatures slow down Pixel 2 XL charging despite misleading notification
5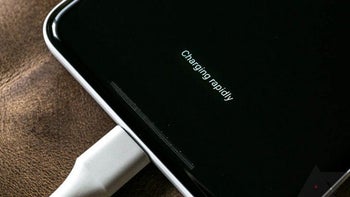 Just the other day, we told you that
some Pixel 2 and Pixel 2 XL owners were complaining that their handsets were overheating
after the February security update was installed. Now, it seems that if the battery inside the
Pixel 2 XL
gets too cold, the speed at which the cell is charged slows down. Even though the phone shows that it is "charging rapidly," at battery temperatures below 20°C (68 degrees fahrenheit), the phone is actually charging at under 4W. The peak rate for USB-C Power Delivery fast charging is 18W, dropping off to 10.5W as the battery fills with energy.
So far, this behavior has been seen on the Pixel 2 XL and not the
Pixel 2
. This is an issue that is problematic on two levels. One, a Pixel 2 XL battery cooled to less than 68 degrees fahrenheit takes a much longer time to charge than usual, even though the cell shouldn't be affected so much at that temperature. More on that below. The second issue is that while this slow down is happening, the phone still shows a notification that it is "charging rapidly", which is certainly misleading users.
Google is reportedly investigating this issue. According to some experts, Li-ion cells (the kind found inside a smartphone) charge best within a range of 10°C to 30°C (50 degrees to 86 degrees fahrenheit). That would mean that there shouldn't be such a huge slow down in the charging of the battery powering the Pixel 2XL until the temperature of the battery drops another 10°C.
As soon as we hear something from Google about this, we will pass it along to you.
source:
AndroidPolice
Recommended Stories