OnePlus tried way too hard to troll Samsung's Galaxy S23 series launch
8
We may earn a commission if you make a purchase from the links on this page.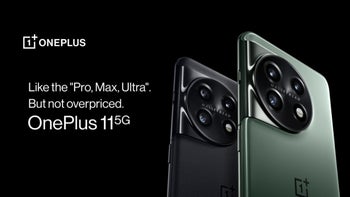 You know how Samsung will often try to promote a new product at the competition's expense, typically choosing Apple as a target (that almost never retaliates) for anything from TV commercials to good old fashioned billboards and essentially their modern-day social media equivalents?
During yesterday's big Galaxy S23 series announcement (and a little bit after), the tables were turned by OnePlus, which attempted to build (further) hype around
its latest ultra-high-end handset
by relentlessly mocking the company's largest global rival.
The end result of
this unorthodox Twitter effort
can be described in a number of ways, but "mixed" is probably the most fair overall assessment. While a few jabs thrown in Samsung's direction certainly landed, pointing out some (rather obvious) weaknesses of the
Galaxy S23
,
S23 Plus
, and
S23 Ultra
in a (mildly) humorous way, other attacks fell disappointingly flat, drawing criticism and even ridicule from many OnePlus followers.
It's definitely worth highlighting that the excessively lengthy Twitter thread dedicated to the latest Unpacked event was posted on the
OnePlus USA account
, while the company's larger
global account
did not retweet or acknowledge any of these "jokes" in any way.
That's similar to the tactic Samsung sometimes employs to make fun of iPhone launches, although the tech giant's
September 9, 2022 thread
reacting to what Apple had announced two days before, for instance, stopped at four very elaborate and arguably much more humorous posts.
Whether or not you agree with that characterization (or the rest of the "opinions" expressed by OnePlus in regards to the competition since yesterday), it's probably safe to describe this entire unconventional advertising play as
just
a tad desperate.