No, OnePlus will probably not be the first company to sell you a Snapdragon 855 phone
5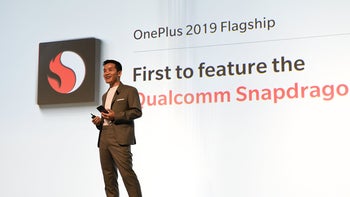 OnePlus has made
some pretty great progress
over the past couple of years, establishing an impressive retail presence in
key global smartphone markets like India
, as well as developing a worldwide cult following, and most recently,
partnering with T-Mobile
to
make a big US splash
.
After all, we're talking about an
ultra-high-end 5G-capable SoC
here that almost every single Android smartphone manufacturer plans to integrate into their H1 2019 hero devices.

As it turns out, while it's still possible OnePlus will end up beating everyone from Samsung to LG, Xiaomi, and Motorola to the commercial Snapdragon 855 punch, that incredible feat is by no means guaranteed.
As discovered by Engadget
, the company's exciting announcement at the Qualcomm Tech Summit in Hawaii yesterday was merely supposed to claim the OnePlus 7 (name to be confirmed) would be "
among
the first" smartphones in the world to pack 855 power.

A translation error (of all things) apparently led to the inaccurate proclamation, which Qualcomm didn't bother to correct, as the semiconductor giant felt "it's not on us to claim which partner is going to be first to do anything."
For its part, OnePlus apologized for the unfortunate "miscommunication", clarifying the company will be "
one of the
first to have access to, and use, the Qualcomm Snapdragon 855."

Now, if you're wondering who will be first after all to sell a Snapdragon 855-based phone early next year, the honest answer is... we have no idea. But more importantly, should we really care about these vanity races considering history suggests a big wave of similarly powerful devices will be released pretty much simultaneously? Probably not.
Recommended Stories