OnePlus might be planning to release Android 10 at the same time as Google
15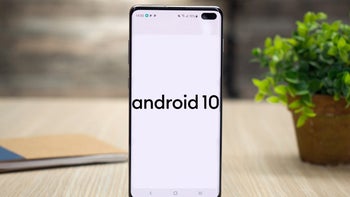 OnePlus hasn't been around for very long, but after just a couple of years in the market, the Chinese smartphone manufacturer began distinguishing itself in terms of software support, delivering frequent updates (both big and small) for its compact product portfolio. A standout in both our
Android Pie
and
Oreo roundups
, the company is undoubtedly gearing up to roll out stable
Android 10
goodies for the likes of the
OnePlus 7
and
7 Pro
.
Given that Google is now widely expected to kick off the over-the-air distribution of the next OS version for the Pixel lineup on
September 3
, you'd probably guess OnePlus will need at least a couple of extra weeks to optimize and stabilize its OxygenOS take on Android 10. But as crazy as it sounds, the company might actually be gunning for a September 3 launch of its own.
That's according to
a screenshot posted on Reddit
of a discussion between an eager user and a surprisingly chatty customer support rep. The agent claims that "as of now" OnePlus "wishes" to provide an update "simultaneously with the Android 10 launch", although it's not clear if the company will indeed be capable of achieving this ambitious purported goal. Naturally, a lot can still happen between today and September 3, and if the update is deemed too buggy at the eleventh hour, a delay could definitely enter the equation.
By the way, just in case you weren't yet convinced about the accuracy of the September 3 Android 10 launch date for Pixel devices, the OnePlus customer care specialist explicitly confirms that as well. Then again, there's obviously no way to verify the authenticity of this actual chat. Information provided through these channels is not always 100 percent legit and verified either, so for the time being, it's probably best to treat everything with caution.
After all, the only company that's been able to pull off Android Pie updates at the same time as Google is
Essential
, and while OxygenOS is not very different from stock Android, it's not an entirely "pure Google" software experience either. But where there's a will, there's probably a way, and OnePlus clearly wants to stand out from the pack.
Recommended Stories