The OnePlus 7 Pro's 90 Hz screen will sometimes silently switch down to 60 Hz
11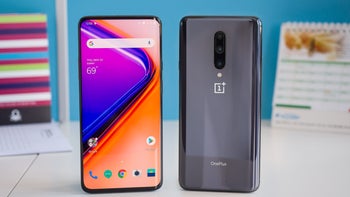 One of the
OnePlus 7 Pro
's defining features and major selling points is its 90 Hz display. The extra-fast refresh rate allows for animations to be buttery smooth giving you a kind of a "soap opera effect" as you scroll through information. It's cool, it feels smooth and responsive, and it's still a rare feature to see on a phone.
But, wouldn't you know it, it seems you won't get to enjoy 90 Hz at all times even if you go into Settings and make sure that the 90 Hz option is checked. In fact, internally, OnePlus calls it "Auto 90 Hz" since the phone intelligently chooses when to use 60 Hz and when to go up to 90 Hz.
Put down the pitchforks, there's good reasoning behind this!
Reportedly, OnePlus will limit your display's refresh to 60 Hz when using the Phone app, the YouTube app, the Camera, or any large scale game. Because, in these scenarios, you don't really need the high refresh rate. The highest frame rate a YouTube can go to is 60 FPS, and most games are coded around 60 FPS as the ceiling. The Camera is also all about recording at 30 to 60 FPS. OnePlus found it appropriate to throttle the refresh rate in those instances just to shave down some of the battery usage and lighten the load for the hardware in general.
However, some browsers may also not run at 90 Hz, which may be a compatibility issue... and that's not cool.
You can enable "True 90 Hz" mode, which will force the display to stay at the higher refresh rate at all times. To do so, you need to connect your phone to the PC via cable and feel comfortable enough with running an ADB command. You can find all the info
in the XDA report
.