Motorola Razr: The unbelievable $500 folding phone Samsung never made has a tiny problem
8
This article may contain personal views and opinion from the author.
We may earn a commission if you make a purchase from the links on this page.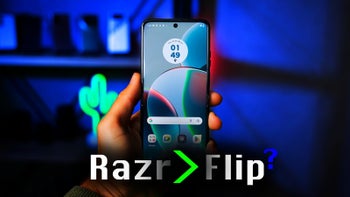 Unlike tablet-style foldables that give you extra screen real estate for multitasking and a more immersive gaming and multimedia experience, flip-style folding phones' only perceived advantage over a "normal" smartphone is that they can fold in half.
But one thing that makes flip-style foldables "better" than larger foldables is price. So, let's focus on the aspect of folding phones that makes/breaks them, yet doesn't have anything to do with durability... price.
I've said it before and I'll say it again… Considering $1,000 gets you some of the very best flagship phones on the market, with some of the best display, cameras, endurance, and extra features, paying the same $1,000 for a folding phone that's not nearly as powerful and capable seems… steep. But that's where the
Motorola Razr 2023
comes in.
You can read our full
Motorola Razr 2023 review
here, but the most important update to the review is that something very important has changed since we tested the Razr 2023, and this is the price of the phone.
The Razr 2023 launched at $700 in the US, making headlines as the most affordable folding phone (ever) available in America. But I'll be honest with you… If I was writing this story a month ago, I would've told you the Razr 2023 isn't quite the bargain it seemed it was. Not at $700.
But perhaps
Motorola
saw the criticism coming, and quickly (and seemingly permanently) brought the price of the new Razr 2023 down to just $500, which certainly changes the value proposition big time. In fact, if you trade-in an old but working iPhone 8 (amongst other phones), you can get a Motorola Razr for less than $400 from Motorola. Of course, some carriers in the US will sell you a Razr for just $200 for your autograph on their contract.
So, yes… The folding phone market is finally accessible to the vast majority of people who are used to paying "normal" prices for "normal" phones, and that's true whether you're in the US, Europe, or the UK.
Only if there wasn't a tiny problem that holds me back from recommending the $500 Motorola Razr to some people…
Motorola Razr 2023: The cheapest folding phone ever changes the market forever but it has one major problem I simply can't look past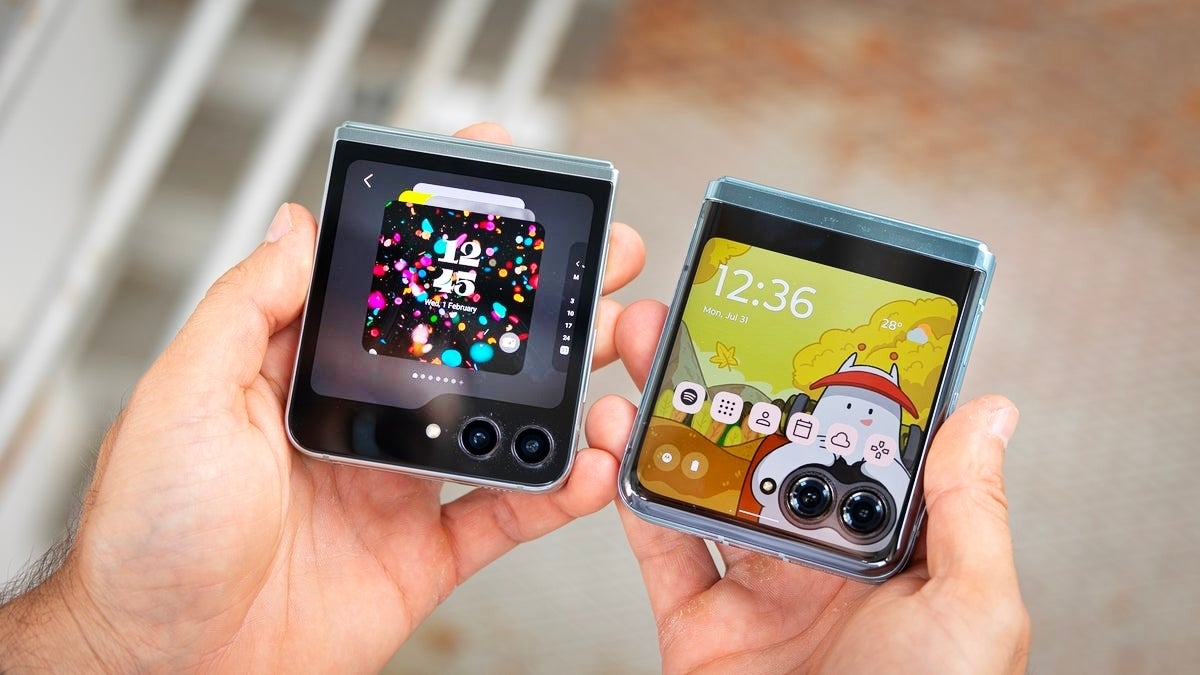 The flagship Motorola Razr+ (right) has the largest cover display amongst clamshell foldables. The $500 Motorola Razr… not so much.
If you're a regular PhoneArena reader, you'd know I already
asked
for a low-price, mid-range folding phone from Samsung. And while the South Korean company hasn't answered my request (yet), Motorola did instead.
But as I sait, the moment I saw the $700 Motorola Razr I was immediately put off by the offer, which looked good on the surface but came with a mid-range chip (the Snapdragon 7 Gen 1), and a rather mediocre set of cameras.
I even had to rethink my initial idea of the ideal mid-range foldable… What is it - a folding phone that's as cheap as possible, or one that makes the right compromises?
However, as you can see, the Motorola Razr 2023 now starts at $500, and this makes my criticism of the mid-range SoC relatively undeserved. Why? Well, for example, the Tensor G2 in the
Pixel 7a
, which is priced similarly to the Motorola Razr (and doesn't fold), isn't noticeably faster than the Snapdragon 7 Gen 1 - if at all. I'm only making this analogy because I think the
Pixel 7a
is the obvious, easiest to recommend "normal phone" alternative to the Razr.
But sure, if you were to stick to the "normal"
Pixel 7a
, you'd be gaining Google's superior cameras in daylight, night time, and video - it's hard to make a case for the Razr here.
That being said, if the camera is the only major drawback of the Razr 2023 when compared to a $500 "normal" phone, I say that's still a great deal considering you're getting the benefit of the novel form-factor, a brilliant screen, and decent battery life.
Does the game-changing price tag of the Motorola Razr 2023 makes up for its barely useful cover screen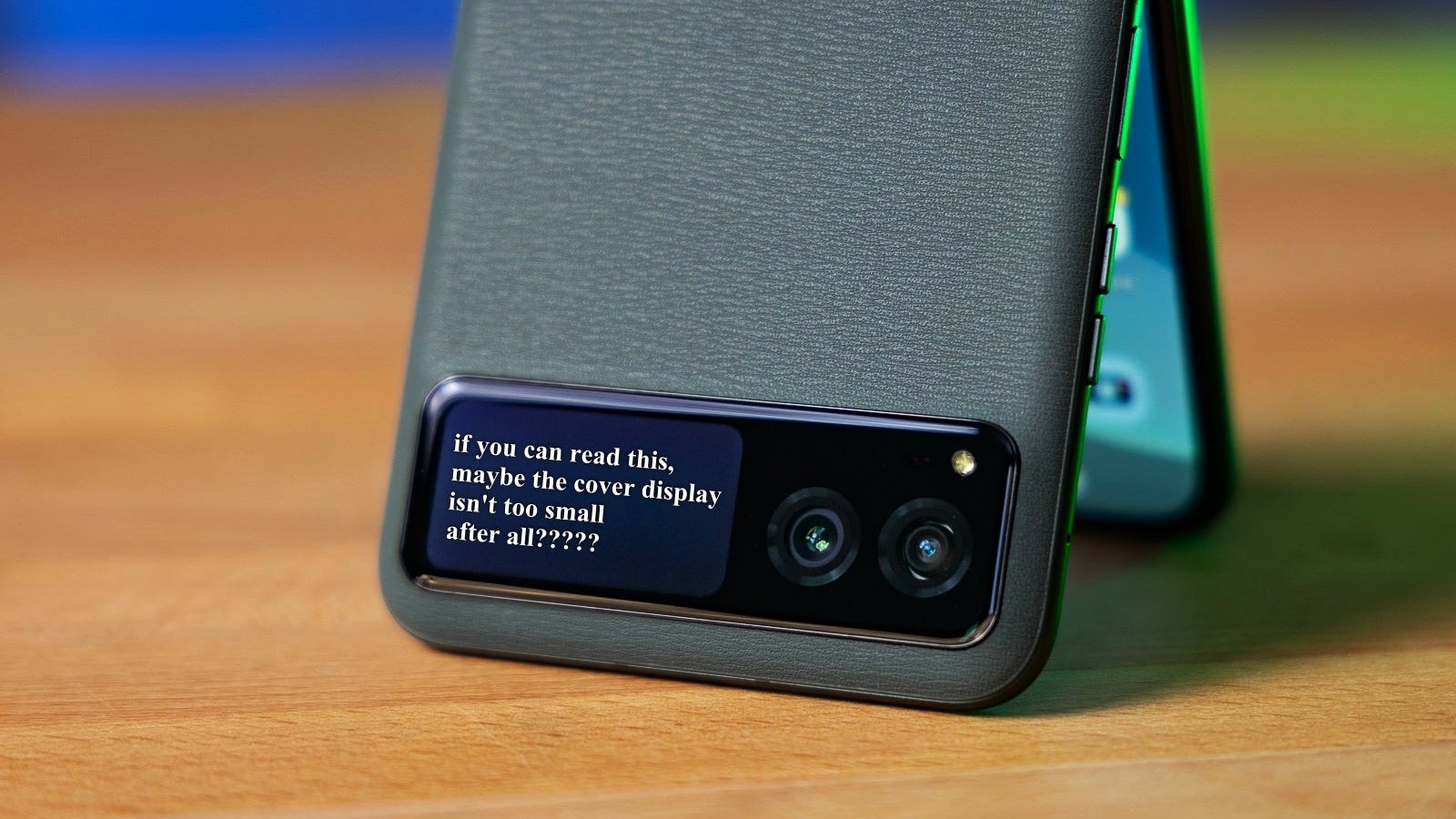 Can you read this?
If we stopped here, I'd actually recommend the $500 Motorola Razr 2023 to everyone who isn't crazy about getting the best camera, and wants to experience a new way of interacting with your smartphone.
See… Ironically, there's one other phone that makes me have a whole different level of appreciation for folding phones and that's my (massive)
iPhone 15 Pro Max
.
My first "Max" iPhone feels big and difficult to use with one hand, which has made me wish for a folding iPhone more than ever before. So, thinking you can get this for $500 or less is pretty great.
However, this immediately reminds me of something I dislike about the Motorola Razr and this is the lack of a fully-fledged cover screen… As I said, my
iPhone 15 Pro Max
is difficult to operate with one hand, which means my number one reason to ask for a folding version of Apple's flagship would be a large cover screen that lets me use the phone when folded - with one hand.
Unfortunately, unlike its more premium sibling, the Motorola Razr+ and Samsung's
Galaxy Z Fold 5
, the Motorola Razr doesn't offer that. Instead, you get a tiny 1.5-inch elongated cover screen, which is great if all you want to do is to control your music, glance over a few widgets, etc.
If I was buying a clamshell foldable today, the first reason would most certainly be because I want to use it with one hand when closed, and have a nice, large inner screen when I need to do more. And at least right now, the Motorola Razr's tiny cover screen ruins what's otherwise a crazy good deal.
Of course, the silver lining is that some people will be perfectly fine with the small cover screen of the Motorola Razr, which, remember, isn't much different than the Galaxy Z Flip 4's). So, I strongly recommend you to try it out if you find yourself yearning for a foldable on the cheap. In the end, you can always return the phone if you think it's not for you.
Mid-range folding phones are a good idea if phone-makers manage to hit the right balance - Samsung doesn't think this is possible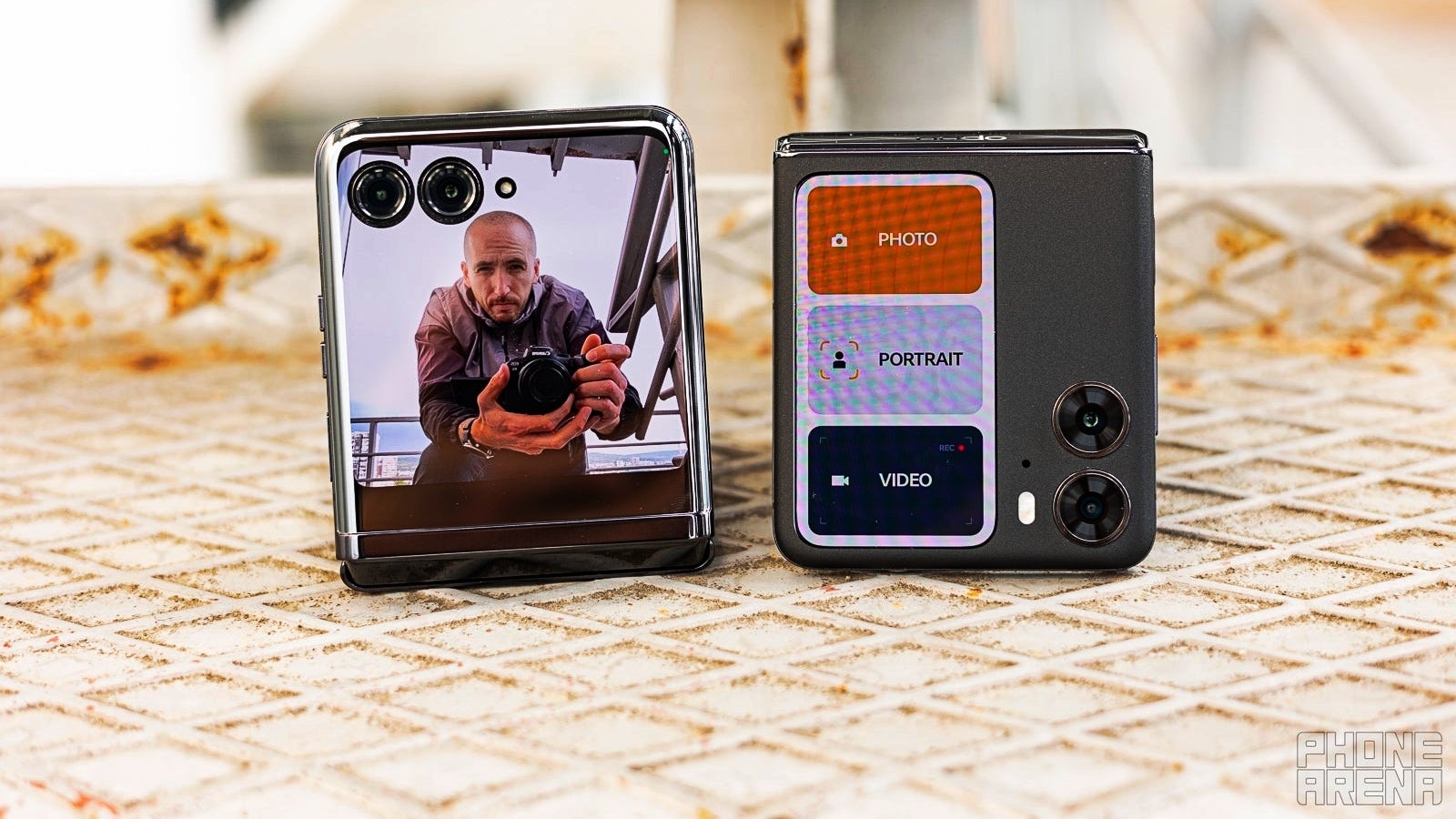 If not Samsung's, perhaps Oppo's next foldable can match the Motorola Razr for price? Honor is also said to be making their first clamshell folding phone.
I'd love to end on a high note…
Not just for the sake of it, but because I really believe the $500 Motorola Razr is an important phone that does two very important things for the folding phone's image:
It changes the perception of how much a folding phone should cost, which will (sooner or later) push other phone-makers to lower folding phone prices and compete with Motorola - especially if the Razr manages to flip a few units
Even more importantly, the $500 Motorola foldable gives the average consumer a chance to experience a truly innovative device that makes the smartphone a bit more exciting - I really do think foldables are fun and practical, and I believe many "normal", non-techy people will too
That's a real pity, since Samsung's supposed mid-range folding phone would've helped shake up the market even more so than Motorola's. But perhaps one day, Samsung?
So, I guess the Motorola Razr 2023 will be the $500 folding phone champ for a while? Don't forget to check out our full Motorola Razr review here.
Recommended Stories