Motorola is now the top 3 phone vendor in America, leaving us with even less choice
15
We may earn a commission if you make a purchase from the links on this page.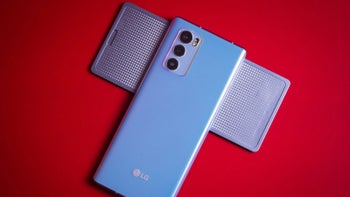 While Apple is undergoing its usual
new iPhone market share boost
, from 39% to 42%,
Counterpoint Research
made you all clairvoyants for
predicting who will grab the LG phones' piece of the phone market pie
in the US.
This past quarter has been the first LG-less one, after the company announced the shut down of its phone business in Q2, and, boy, has the "Other" category suffered a blow as a result. LG used to be the third most popular phone brand in the US, after Apple and Samsung, and enjoyed up to double digit market share, or exactly the 10% annual drop in the "Other" category below.

Year-on-year phone market share changes in the US
As you can see, the LG carcass was picked apart mostly by Samsung, which increased its US market share from 30% to 35%, riding on the wings of its popular foldable phones' launch but also on the introduction of great
budget 5G phones
like the
Galaxy A32
in Q3.
It is followed by OnePlus that is now at 3%, and Motorola whose percentage point gain means it has now replaced LG in the top 3 phone maker ranks, at least in the US, be it brand nostalgia, or
great Motorola phones
.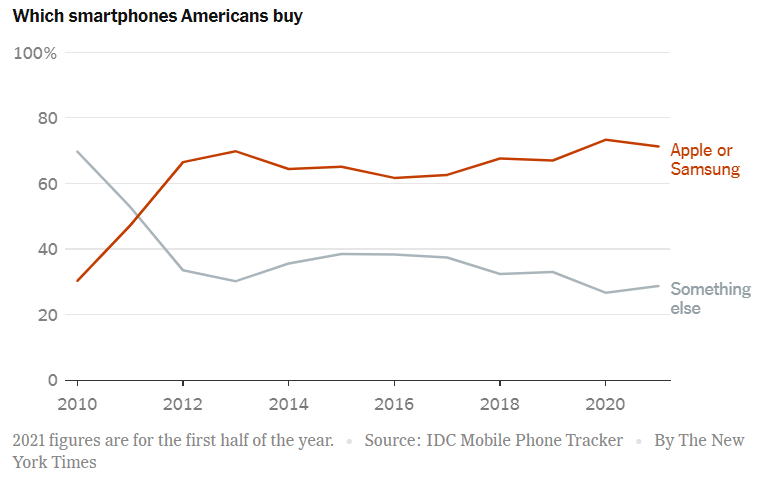 Apple and Samsung are locked in a two-horse race stateside
A recent
NYT article
likened the Apple-Samsung duopoly in the US to Coke and Pepsi, and it was only talking about the first half of the year when those two collectively held 71% of the market, not the 77% they have now. Bummer.
Recommended Stories