Smartphones may have hit a sales slump, but mobile gaming continues to thrive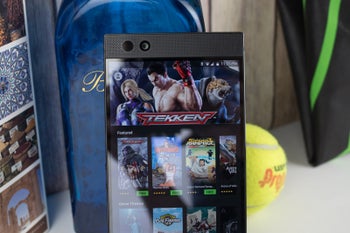 While
there's no end in sight
for the
global decline of smartphone sales
, according to several recent reports, the number of mobile gamers is on the rise in North America, based on research conducted and estimates compiled by two other market intelligence firms.

Mobile games are described as "broadly appealing across demographic audiences", with no less than 210.9 million smartphone and tablet owners in the US and Canada estimated to be regularly using their devices for that purpose.
That's up 5 percent from the previous year's estimation, representing close to 75 percent of the total combined tally of active mobile users in the US and Canada. The latest "Deconstructing Mobile & Tablet Gaming" report also includes
insight
into usage habits for children and adults, with 83 percent of the former category routinely playing games on tablets, and a whopping 92 percent of the latter preferring the smaller screen and superior mobility of smartphones.

Meanwhile, Android handsets are unsurprisingly deemed the most popular gaming option for smartphone-only gamers thanks primarily to a wide range of price points, with iOS instead leading the dual device usage chart, as more of its users like (and can afford) to play on both phones and tablets.
Narrowing the research to just the US market,
eMarketer expects
the current number of around 143 million mobile gamers to rise to almost 148 million by the end of 2019, then 151.7 million in 2020, and finally, 157.2 million by 2022.

That's especially impressive considering overall smartphone shipments are unlikely to return to such a steady growth pace anytime soon. Believe it or not, US mobile gamers are already vastly outnumbering the country's digital console players, also generating more money than ever for Apple, Google, and third-party developers.