Microsoft essentially admits defeat, looking to turn Cortana into a Google Assistant 'skill'
7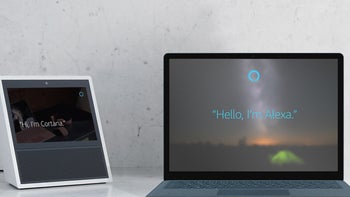 Microsoft caught us all off guard with a 2017 announcement of an unlikely union between the company's
veteran virtual assistant and its Amazon-developed arch-rival
. Roughly a year later, the surprising partnership materialized when
Cortana and Alexa became integrated
, and now CEO Satya Nadella tells
Business Insider
(
via MSPowerUser
) that Microsoft is also considering a collaboration with Google in the increasingly competitive AI field.
Instead of (weakly) trying to keep up with the astounding growth rate of the 2016-launched
Google Assistant
, Microsoft is essentially throwing in the towel, aiming to turn Cortana into a "valuable skill" for the competition.

That way, Google and Amazon's voice assistants can benefit from Cortana's capabilities, getting even better at what they do, with a (presumably small) piece of the resulting revenue going to Microsoft.

It's also not clear at the moment what Google thinks of this public invitation at cooperation. It would certainly not be a first, as Microsoft's productivity-focused apps and services have grown more popular on Android devices in recent years, following the demise of Windows Mobile and Redmond's growing reluctance to start selling its own phones again.
When it comes to smart speakers, Satya Nadella reiterated one of his company's long-standing objectives, suggesting that's a product category where Microsoft is simply not capable of doing "something unique." Thus, instead of encouraging
repetition and mediocrity
, it's better to join those the company cannot beat.

But the question remains - how useful do you think Cortana could be as a Google Assistant "skill?"