Carl Pei's Nothing Phone 2: Premium flagship coming for the Pixel 7's head
15
This article may contain personal views and opinion from the author.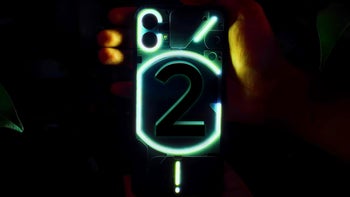 When the Nothing Phone 1 was teased and eventually released in the summer of last year, few were willing to take Carl Pei's post-OnePlus adventure seriously - including me. But to the critics' credit, there were a bunch of good reasons for that…
For one, the smartphone market is more saturated than ever, but second, giants like
Samsung
,
Apple
,
Google
and
Xiaomi
look so comfortable where they are that it's crazy to think they could be challenged by another, smaller phone-maker, let alone a newcomer. And last but not least, what the heck is a "Nothing Phone" and why does it have Christmas lights on its back?
At least that's what I thought until I ran through a few (OK, a ton) Nothing Phone long-term reviews by various users. Turns out people like the Nothing Phone 1! On top of that, apparently Carl Pei & Co are rather serious about the Nothing project.
Sure, the Phone 1 didn't launch without some bugs - although those seemed mild compared to what Pixel 6 users had to cope with (considering Google's been making phones forever).
Fast forward to today, the
Nothing Phone 1
has received several software updates that seem to make it a rather reliable phone, which on top of looking special, can be considered a legitimate alternative to other $400-500 phones and even more expensive flagships.
With all that being said, it now seems like it's time to move our focus towards the future, and the future holds… Nothing Phone 2. The Phone 2 was first discussed by Pei just days ago in an interview with Inverse. Nothing's CEO seems to be hinting at "another flagship phone" that's going to be slightly more… flagship-y this time around, and although this doesn't seem to say much, I think I might have a hunch about what the Nothing Phone 2 is going to try to achieve…
The more exciting news? Unlike the Nothing Phone 1, the Nothing Phone 2 is coming to the US - an event that Pei deems to be a very key moment for the small company, which could be looking at increasing its sales by at least 30%.
So, let's have an early conversation about the Nothing Phone 2!
Watch out, Google! Nothing Phone 2 coming to the US; could be a direct Pixel 8 competitor; Carl Pei isn't coming for Apple and Samsung yet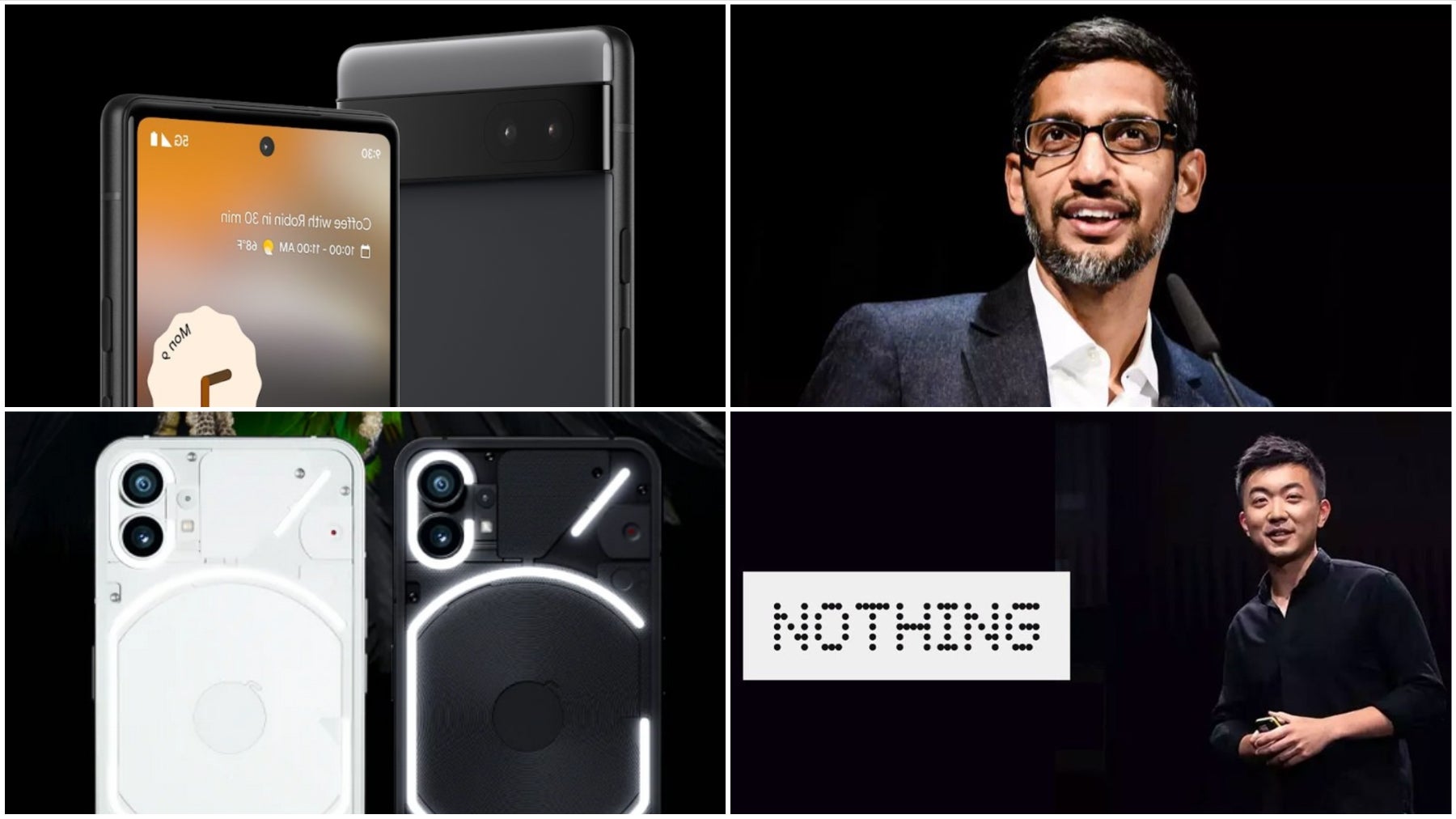 Hey, Google! Pixel 7a and Pixel 8 will have company, but it's really Nothing to worry about!
I want to avoid calling the Phone 2 a flagship because that would mean that the Nothing Phone 1 was not a flagship. We're developing a smartphone that's more premium than the Nothing Phone (1) and software will be a big focus area for us.
What stands out from the
interview which you can see here
is that Pei seems to be careful with the words he's using to describe the
Nothing Phone 2
. He does say the Phone 2 will be more "premium" but avoids calling it a "flagship". Although his own reasoning behind that is not to make the Phone 1 seem like a "non-flagship", I think he's simply trying to tell us not to expect a direct Galaxy S23 or iPhone 15 competitor, but also to expect something better than the Phone 1.
Contrary to the nerds who expect Nothing to make a "true flagship phone" (and trust me, you'll find plenty of them on Twitter), I happen to think avoiding competition with Apple and Samsung is the best decision Pei could possibly make…
Due to a number of political and economic reasons, smartphone sales are seeing one of the biggest declines in history, as people have less money to spend. On top of that (hot take alert), new flagship phones don't seem to be offering a ton of exciting new features (if any). The iPhone 14 is basically an iPhone 13, just like the Galaxy S23 looks to be more or less the same phone as the Galaxy S22.
But the segment where there's more competition and progress than ever right now is the Nothing Phone 1 - Pixel 7 price bracket, or in other words, $400-600 price range. And (surprise, surprise), my intuition is telling me that the Nothing Phone 2 could be the Pixel 7/Pixel 8 competitor that markets like the US, UK, and EU could really benefit from!
That's because despite the fact that the mid-range segment is very saturated in markets like Europe, India and China, other regions like North America (and the UK) are in a dire need of more great but also affordable phones for those who can't be splurging.
This could and should be Nothing's plan for a "more premium" Nothing Phone 2; write that Nothing Phone 2 upgrade list down, Carl Pei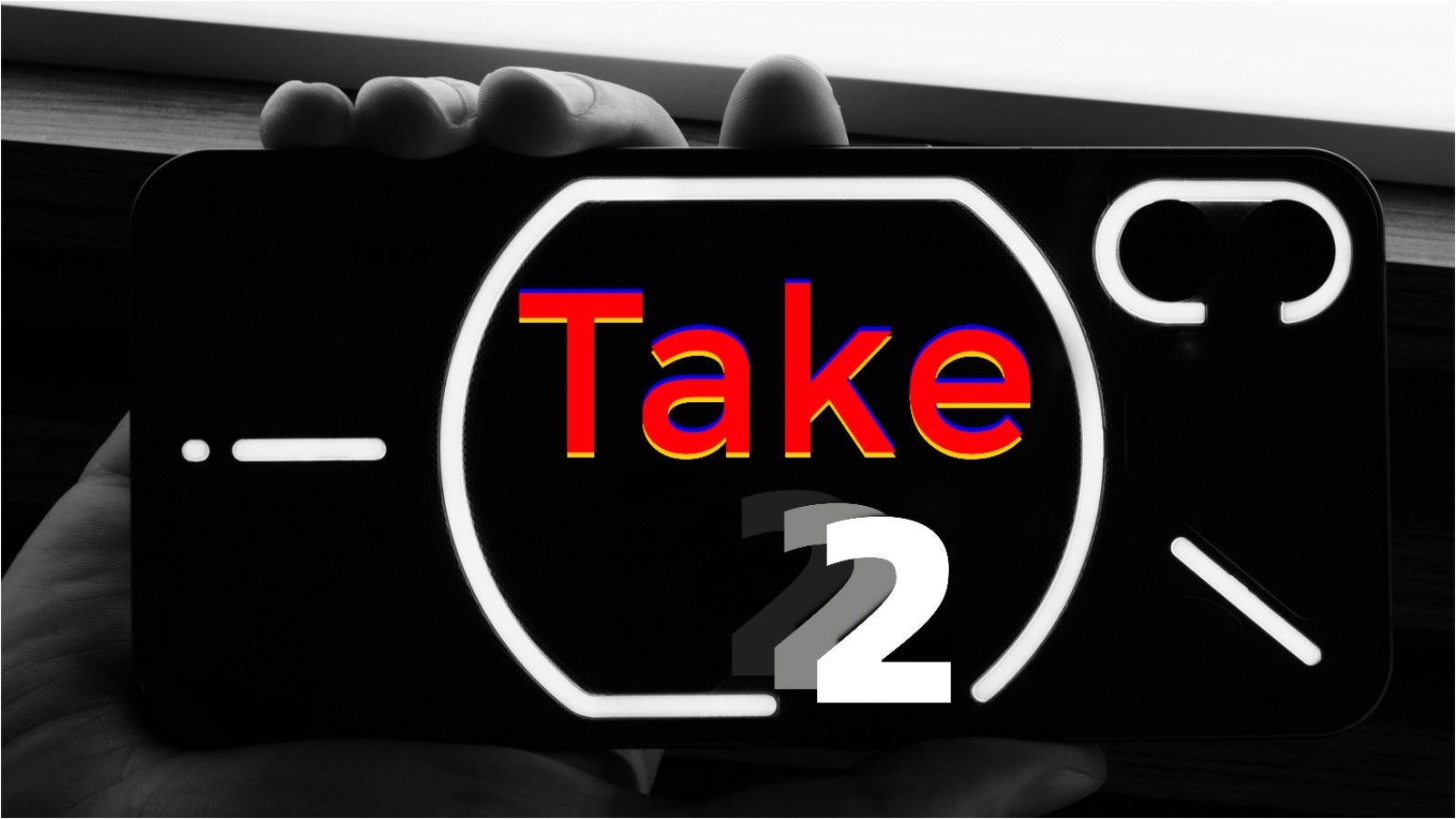 Premium 2nd take on the Nothing Phone is on the way.
Within our own portfolio of smartphones, the Phone 1 was very much a flagship in terms of the amount of care we put into the product. That's why I used the word 'premium' [to describe the Phone 2] instead, which signifies that it's a more premium step up, but it's still a flagship just like the Phone 1.
So, we come to my prediction (also, personal desire), which is that the Nothing Phone 2 would be more of a
Pixel 7
/
Pixel 8
competitor rather than a
Galaxy S23
/
iPhone 14
one - especially when it comes to the price of the phone.
But what would make for a Nothing Phone 2 that's more premium than the Nothing Phone 1 (as Pei promises); premium enough to compete with a phone like the Pixel 7, but also not that premium so it doesn't cost $800?
A brighter, more energy-efficient 120Hz display, with thinner bezels (the Phone 1's 120Hz panel is good but not amazing)
Faster charging (the Phone 1's 33W wired charging is slow by today's standards)
Better speakers (the ones in the Nothing Phone 1 aren't anything special)
Maybe (just maybe) IP67 dust and water resistance (up from the IP53 splash protection on the Phone 1)
Of course, I left out the elephant in the room, which is the SoC that would power the Nothing Phone 2, so let's take some time to talk about it…
"Premium but not too premium" Nothing Phone 2 needs a processor that's "powerful but not too powerful"; Qualcomm is the obvious choice but MediaTek - the better one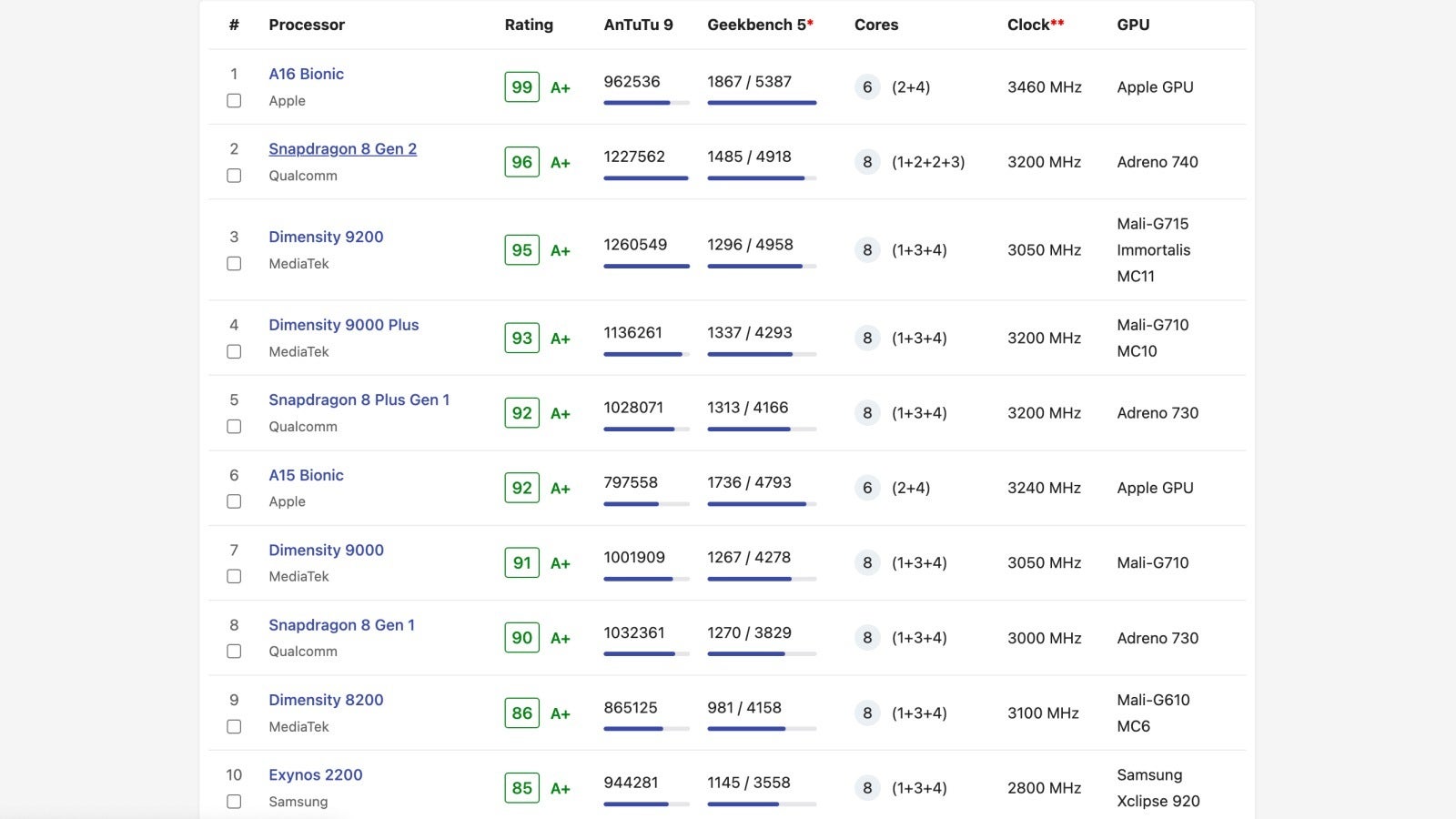 NanoReview's processor performance ranking shows the Dimensity 8200 might be the best chip on the market when it comes to value-performance ratio!
When it comes to the processor of the Nothing Phone 2 (an area where the Nothing Phone 1 lagged behind), I really do wish Pei & Co went for a MediaTek chip - specifically the Dimensity 8200 (expected to power the OnePlus Nord 3).
The Dimensity 8200 might be the best SoC on the market right now, at least if we look at price-performance ratio, as processors like the Snapdragon 778G (Nothing Phone 1), Tensor/Tensor G2 (Pixel 6A, Pixel 7), Snapdragon 7 Gen 1 don't come close to the Dimensity 8200 in CPU or GPU performance which affects everything you do on your phone (we're talking a massive 50-60% difference).
MediaTek's Dimensity 8200 is on par with "more premium" chips like the A15 Bionic, Snapdragon 8 Gen 1, and Exynos 2200 powering phones like the iPhone 14 and Galaxy S22, and almost as strong as the Snapdragon 8+ Gen 1 found in phones like the $1,800 Galaxy Z Fold 4.
But (a big but coming), given that the Phone 1 uses a Qualcomm-made chip, which means Nothing already has experience with optimizing for Snapdragon platforms, I won't be surprised to see the Nothing Phone 2 arrive with a mid-range Qualcomm SoC like the upcoming 7 Gen 2 instead…
The ideal compromise here would be to get a Snapdragon 8+ Gen 1 chip inside the Nothing Phone 2, which despite being last year's flagship chip, isn't very far from the Snapdragon 8 Gen 2 when it comes to overall performance and efficiency (in case you're wondering, the 8 Gen 2 is completely out of the question here as it's too pricey).
In a nutshell, right now (emphasis on "right now"), the most likely candidates to power the Nothing Phone 2 are the unreleased Snapdragon 7 Gen 2 and the Snapdragon 8+ Gen 1. Of course, the Dimensity 8200 is a very viable option, but that's only if Nothing wants to optimize the Phone 2 for a different platform.
People needs more affordable (flagship-grade) phones and Nothing likes to Think Different (too); OK, Apple?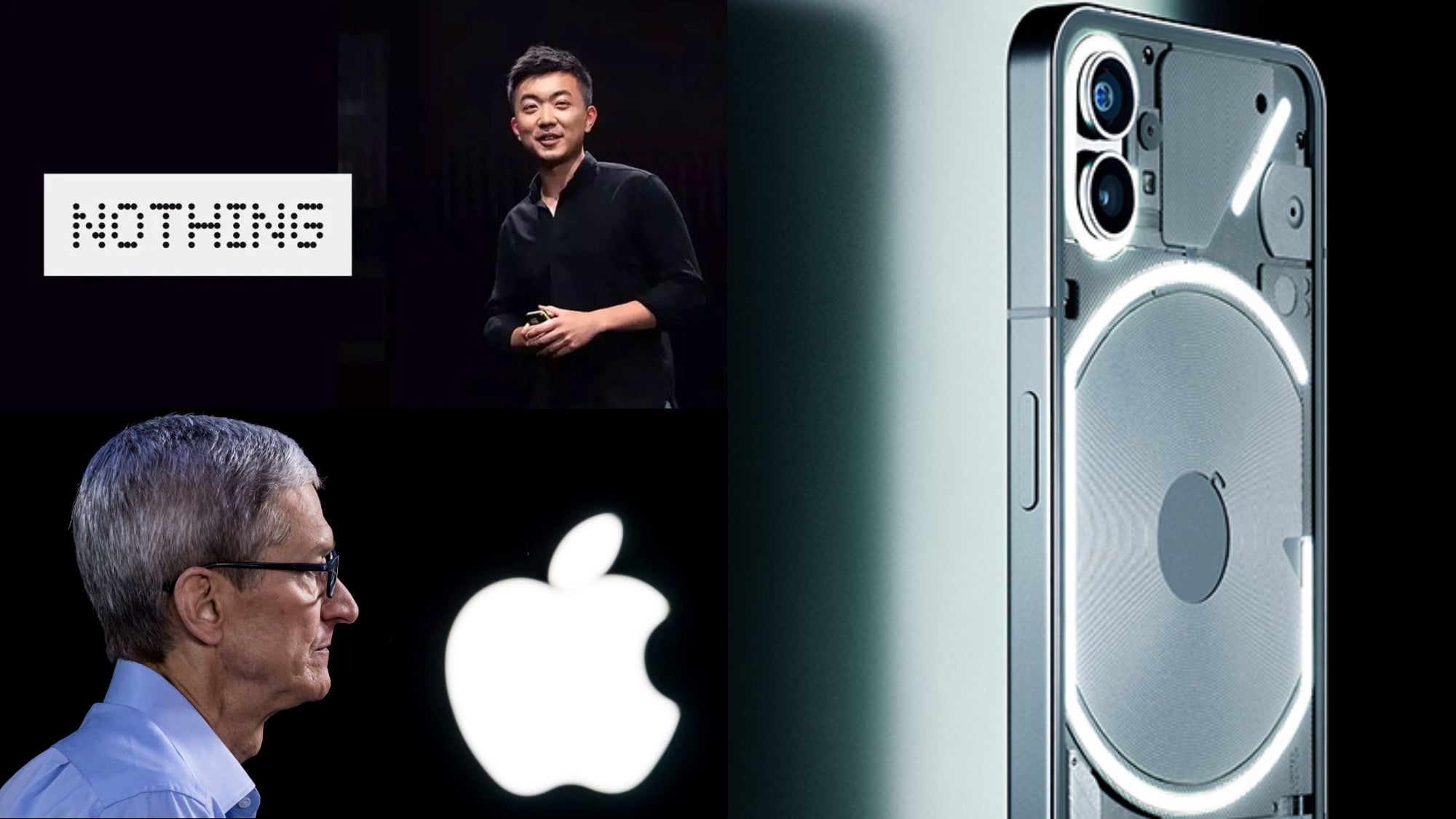 The current state of the smartphone market is telling us people have less cash to spare, so cheaper phones should be more apetizing than ever
If Carl Pei & Co manage to deliver a premium mid-range Nothing Phone 2 with the improvements mentioned above, as well as a powerful enough chipset that's some 40-50% better than the Snapdragon 778G found in the Phone 1, and sell this phone for no more than $650, we might be looking at a legitimate Pixel 7, Pixel 8, OnePlus 11 competitor! On top of all, the Nothing Phone 2 will likely look far more special than those devices. In the end, let's not forget the design wildcard - that's Nothing's "whole deal", right?

As Pei said, the Nothing Phone 2 wouldn't directly compete with the likes of the Pixel 8 Pro, iPhone 15, or Galaxy S23 series, which (if my prediction for the Phone 2 pans out) should be noticeably more expensive phones - whether you look at US prices or those overseas.
However, by design, premium mid-range phones exist to get users to reconsider their decision of buying a more expensive "true flagship". So, in a way the Nothing Phone 2 should be a very viable alternative to the best of the best. Turns out Apple isn't the only phone-maker that likes to Think Different.
Again, the current state of the smartphone market is telling us people have less cash to spare, so cheaper phones should be more apetizing than ever, and here comes Nothing…