Stellar new deal on oldie but goldie LG V30 drops its price to $150 (refurbished)
9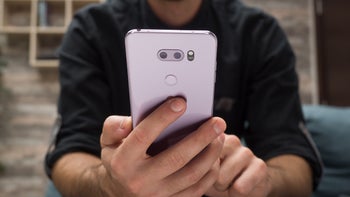 The
LG V30
may not be an impressive phone by 2019 high-end standards, but obviously, the 2017-released 6-incher is no longer available at comparable prices with the likes of the G7 ThinQ or G8 ThinQ, let alone Samsung's Galaxy S10 lineup. That said, it's hard to think of a handsomer, faster, better-equipped mobile device you can buy for as little as 150 bucks right now in fully working condition.
While you're naturally looking at pre-owned units on sale here, Qualitycellz vouches for their flawless functionality. That's a 99.9 percent positively rated eBay seller, mind you, touting 100 percent buyer satisfaction and offering free nationwide economy shipping, as well as free 30 day returns.
It's also important to note that while the ultra-affordable LG V30 devices available at $149.99 a pop today are claimed to work like new, they will definitely not look the part, exhibiting various "blemishes due to handling and unlocking." By the way, you can activate the unlocked phones on your US GSM network of choice, be it AT&T, T-Mobile, or a smaller prepaid operator like Mint Mobile, for which Qualitycellz also throws in three gratis months of service with unlimited talk and text included, as well as 8 gigs of high-speed data every month.
Powered by a Snapdragon 835 processor that's still significantly beefier than today's mid-range chips,
the V30
comes with a beautiful OLED screen rocking a stunning 2880 x 1440 resolution and razor-thin bezels, as well as 4 gigs of memory, 64 of internal storage space, a premium metal-and-glass construction protected against water immersion, two excellent rear-facing cameras, and a decent 3,300 mAh battery. What more could you ask for at a measly $150? If your answer is modern software, don't worry, an official
Android Pie update is also on the way
.