Surprise: Verizon starts sending Android 9.0 Pie update to the LG G6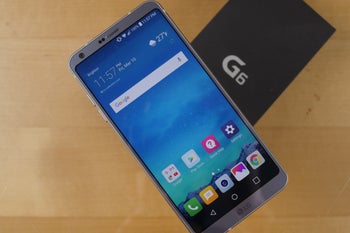 We don't talk much about the
LG G6
anymore and you probably don't think very often about this early 2017-released phone packing a Snapdragon 821 processor that was basically outdated right out of the box. But as it turns out, Verizon hasn't completely forgotten the 5.7-inch handset that actually earned
pretty great reviews
back in the day and that you can now buy for as little as $100 in excellent working condition from various top-rated eBay sellers.
That's some horrible software support on the part of a device manufacturer that made
big promises just last year
. Of course, all's well that ends well, although there's no word on exactly when will Verizon be followed by other US mobile network operators on the Android Pie bandwagon as far as the
LG G6
is concerned. You may not want to hold your breath on Sprint, where the much newer
G7 ThinQ
and
V40 ThinQ
are still bizarrely running Oreo.