Move over, iPhone XS, as a new mobile benchmarking champion is (almost) here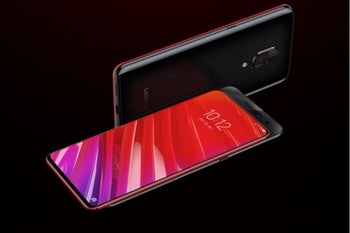 After
flexing its impressive muscles
in a number of preliminary benchmarks as part of a
reference device
built specifically to highlight its awe-inspiring raw speed, the Snapdragon 855 processor has recently surfaced in the AnTuTu database inside the Lenovo Z5 Pro GT.
At least in theory, that means the Lenovo Z5 Pro GT is roughly 4 percent faster than Apple's latest and greatest, which is definitely not a lot, but it's something. Of course, synthetic benchmark results don't always translate into something the end user can actually notice in real-life scenarios like hardcore gaming, web browsing, or multitasking, although AnTuTu is certainly one of the more reliable tools of this sort.
By the way, the Xperia XZ4 purportedly
scored even higher in AnTuTu a little while ago
, but the benchmarking authority never confirmed the authenticity of that particular result. This one is 100 percent legit, mind you, and it could be boosted further by a Lenovo Z5 Pro GT configuration with more than 8GB RAM.