Isaak Asimov's sci-fi epic "Foundation" debuts on Apple TV+ this September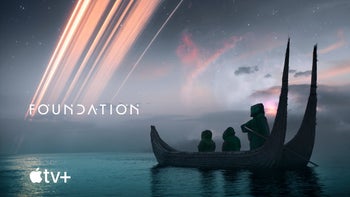 This September Apple TV+ subscribers will have the chance to dive into one of the most epic science-fiction series of all time - Isaak Asimov's "Foundation." Even if you're not the typical sci-fi geek or bookworm, you probably know who Asimov is.
Apple TV app fully entering the world of Android TV
Along with Robert A. Heinlein and Arthur C. Clarke, Asimov was considered one of the "Big Three" science-fiction writers during his lifetime. He wrote more than 500 books, many of which are considered classics in the sci-fi genre, and the "Foundation" series is probably his best-known and most influential work.
So, long story short, you're in for a treat this Autumn, because Apple TV+ is kicking off the show on September 24 with the first season getting ten episodes stretched across ten weeks.
"Foundation" follows the demise of a future Galactic Empire, predicted by Hary Seldon (starring Jared Harris) with the help of clever mathematical models. Seldon then creates the Foundations — two groups of scientists and engineers settled at opposite ends of the galaxy — tasked with the preservation of civilization during the Dark Ages that are about to follow. Check out the second teaser/trailer below:

The bad news is that Apple has slashed the trial period for TV+ from one year to three months (starting from July 1) but you can still plan your subscription accordingly. And after the enormous success of "The Expanse" sci-fi adaptation, maybe we'll get to enjoy more epic space sagas in the future.