iPhones outlast Android phones two to three times when it comes to running the latest version of the OS
99+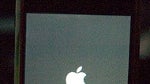 When you buy a new phone you probably run through all the reviews, the specs, the camera and so on, but rarely does a person consider just how long that device will actually be up to date with the latest software. Turns out, not a long time, if you are an Android user.
Looking at the support history for various devices, Michael Degusta came up with this extremely telling little comparison. This is the number of years after release that a phone could run the latest OS:
Best iPhone: 4.3 years
Worst iPhone: 2.7 years
Best Nexus: 1.9 years
Best Galaxy S: 1.5 years
The list here accounts only for official updates, of course, and does not consider CyanogenMod and similar hacking delights. Android definitely has the open structure for tinkerers to keep their devices up to date longer, but that is not the focus of this little comparison. What it really hits on is the official update cycle.
The best iPhone was kept up to date by Apple for a whopping 4.3 years (it was the iPhone 3GS, featuring the latest iOS until iOS 7 arrived), and that's a hugely impressive number. Now in contrast, the best Samsung Galaxy S device only stayed on the latest version of Android for 1.5 years. The difference is stark.
Nexus devices are faring noticeably better as the best Nexus phone, the Samsung Galaxy Nexus, has been on the latest Android for 1.9 years (and could actually become the first Android phone to break the 2-year barrier).
Question remains how important is this to users. Obviously, customers across the globe still prefer Androids as Google's operating system has grown to become the dominating leader, but what do timely updates mean to you?
source:
@degusta