iPhone tops user satisfaction study for seventh consecutive time
34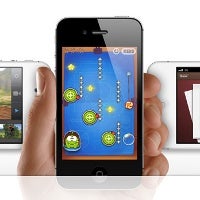 The new iPhone 4S has not only brought
Apple's most successful quarter in 2011
, but it also leaves users happy. Apple's iPhone topped JD Power's user satisfaction survey for the seventh time in a row.
"For a seventh consecutive time, Apple ranks highest among manufacturers of smartphones in customer satisfaction. Apple achieves a score of 839 on a 1,000-point scale and performs well in all factors, particularly in ease of operation and features," the survey concluded.
HTC
came a distant second scoring 801 points on the survey scale. Other companies worth noting were Samsung, Motorola and RIM - all of them with customer satisfaction scores below the industry average.
The situation was particularly
bad for Nokia
. The Finnish company managed to get only 721 points and it's rating was just above the now dead Palm.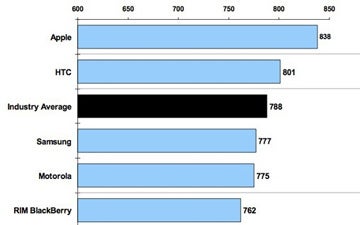 For users evaluating the factors that would either make or break a smartphone affair, performance was of utmost importance, followed by ease of operation, features and physical design. 4G connectivity was also a factor in the statistics.
What are you most looking for in a smartphone? Do you personally have the same preferences as the users in the survey?