12 cool new iOS 12 features that let you do with your iPhone what you couldn't
22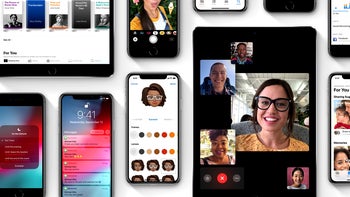 There is a whole
slew of new features
, some of which users have been clamoring for since the Smartphone Ice Age (grouped notifications), but some that are brand new and fun, like the
Memoji
avatars that present your lovely self to the world as your creator intended.
These smaller changes and features add up to a markedly new experience on your iPhone, and you will be able to do things on it you weren't able to do before, here's a scoop of notables:
Use the keyboard spacebar to launch a trackpad
Back by popular demand! We kid, as the spacebar's never been used to launch the iOS keyboard in trackpad mode, but, instead of needing an iPhone with 3D Touch to activate trackpad mode, in iOS 12 you simply long-press the spacebar, and can move the cursor freely around. That's probably been prepping the grounds for the 3D Touch alternatives on the LCD
iPhone XR
, but we'll take it nonetheless. It's a pretty nifty replacement solution, this one, and works on all iPhones with iOS 12, too.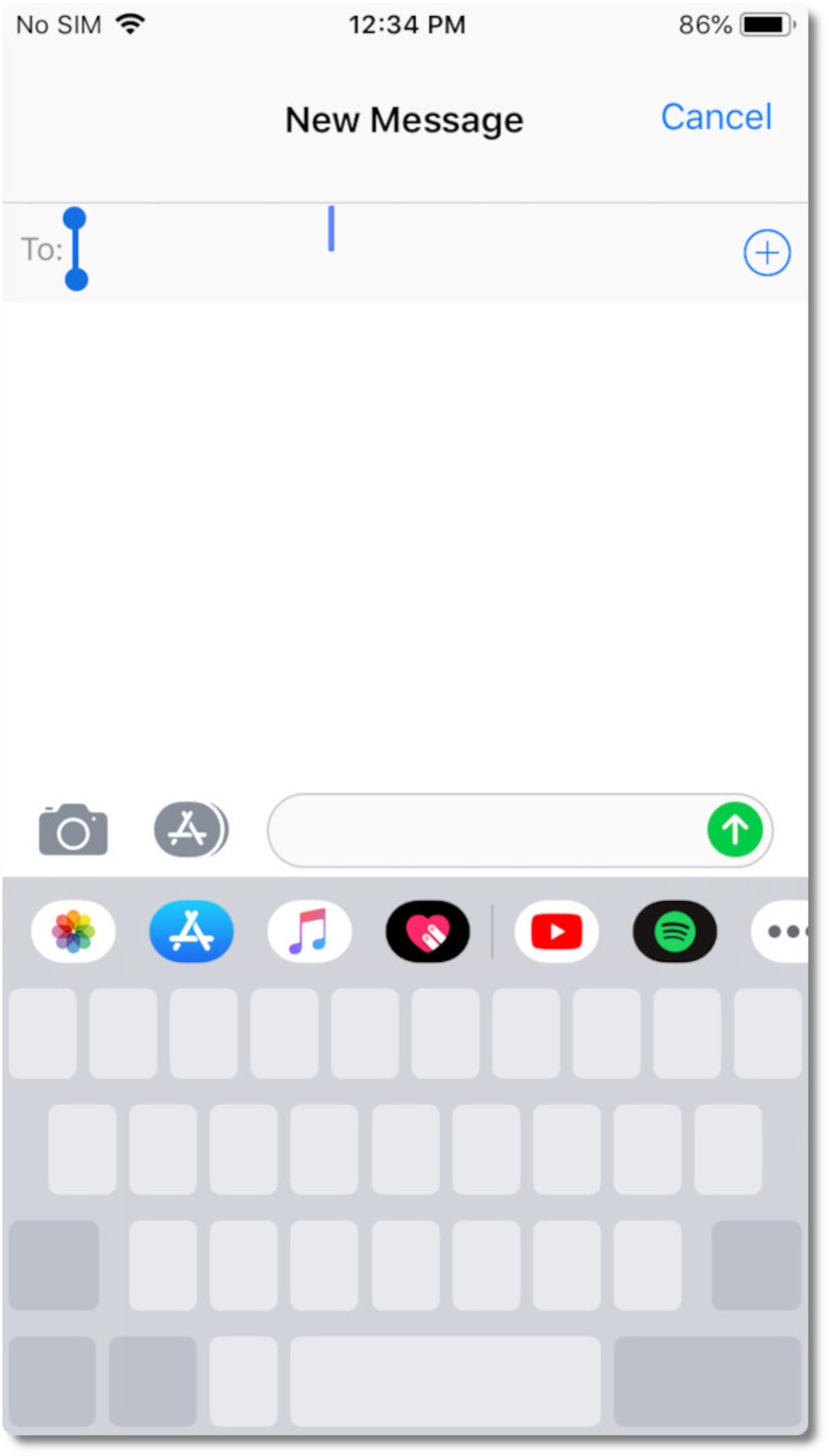 Check dimensions of physical objects with AR
You can now take the approximate dimensions of a physical object with your iPhone only. With the iOS 12 beta, Apple introduces the new Measure app you might have already noticed as an alien icon on your home screen. Tap it, mash on the Plus button below, and follow Apple's instructions for measuring and collecting points, the app will then spit out the final dimensions of that banana that has been rotting right in front of you for ages. Not that there haven't been third-party apps attempting to do this, but it's nice to know we have it on a "system level" now.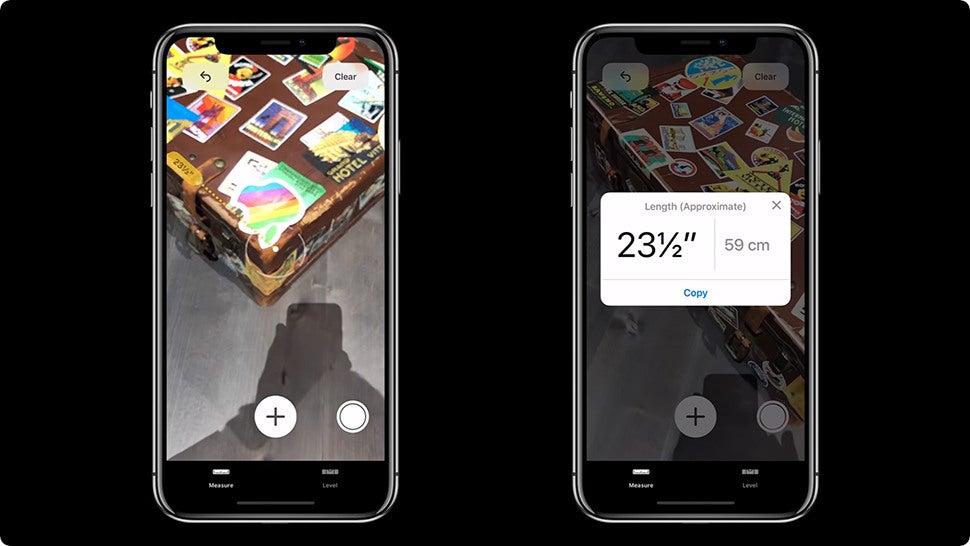 View
complete

battery stats and day-by-day usage breakdowns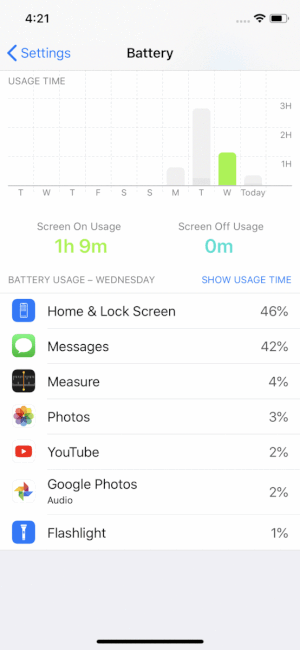 Burned by the #batterygate throttling scandal, Apple is leaving nothing to chance when it comes to battery drain now. With iOS 12, it introduces a bunch of new battery stats and graphs. The battery usage chart in Settings can now show your usage details from the last 24 hours to 10 days, and tapping a day bar will let you see a timeline of apps that sucked the life out of it in the given timeframe, so you can have a clearer understanding of which app that you use the most, is draining your battery the fastest.
Day-by-day, app-by-app battery usage breakdowns is arguably the most detailed look you can get at what's historically been draining your battery this side of a deep kernel dive on an Android handset, and it's pretty amazing that Apple is delivering it as systemwide feature with iOS 12.
As you can see on the right, on Tuesday, we've been messaging a lot and using the camera for
Memojis
, but after the novelty wore off, we've been using the phone normally, being much gentler on the battery pack.
Use a shorter gesture for closing apps
Apple simplified closing apps on its notch-y OLED iPhones with iOS 12. Since they are devoid of home buttons, Apple introduced gesture navigation, but instead of swiping up, and having to long-press to clear recent app cards, you can simply flick them away immediately now.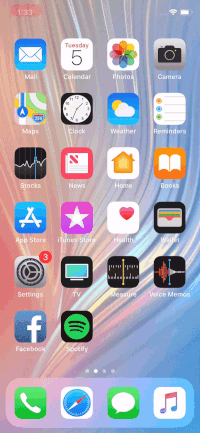 Flick, don't hold


Mute autoupdates
Whew, you can now slide the switch, and you will never receive any system update ever. We bet some wished they had this option before iOS 11 hit their unsuspecting heads. Be brave, and keep your trusted old
5s
in the state of iOS 11, we dare you! Nah, given how much faster the new update is, it can breathe a whole new life into the aging handset, so you can even sideload the beta of iOS 12 on it now, and it will still be faster than with the retail iOS 11 you are trudging on it.

Make Animoji videos that last more than ten seconds
You asked, and Apple listened. The default 10-second Animoji video limit is now lifted to 30 seconds in iOS 12, so you don't have to resort to shady third-party apps and services to create a lasting impression of coughing uncontrollably while winking and sticking your tongue as the
new T-Rex character
.


Check yourself before you wreck yourself... with the Screen time widget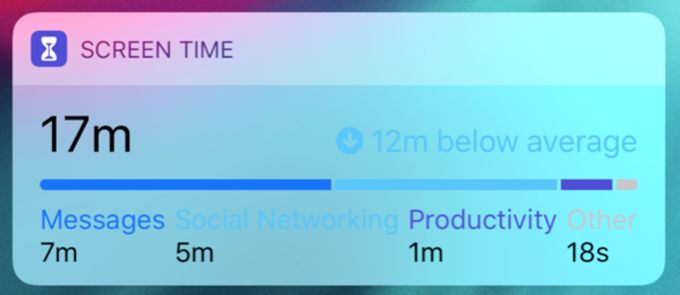 Don't look now, but you've been playing Pokemon Go all day, and that has taken a lot of tapping, swiping and display usage out of your iPhone, says the new Screen Time widget that splits your interactions into productivity, social networking, messaging, and so on. Control your kids' screen time, but don't forget to keep tabs on your usage, too.


Markup colors in iOS 11

Use new Markup colors for photo editing and annotation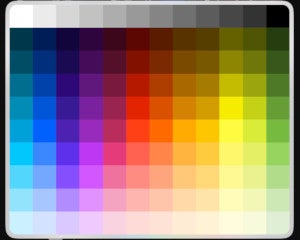 With iOS 10, Apple introduced the Markup tool for drawing or annotating images, both in the Photos app, and in your messages.
It was, however, with a few limited color options you can choose from.
Fast forward to iOS 12, and Markup has gained a whole palette of new color to choose from, accessible from the rightmost hue circle with the rainbow colors on it.

Markup in iOS 12
Share passwords with AirDrop
You might be very proud of your newly-crafted Wi-fi router or magazine subscription password in the format of Sjq23eR54Q4v, but try giving it to your in-laws when they come to visit, and want to post some videos of the grandkids washing the dishes.
Apple has greatly simplified the password-sharing process now - simply use AirDrop, the iPhone-to-iPhone communication paradigm, and that convoluted passcode will be on its merry way for anyone with friendly intentions to peruse a second after you decide to give it all away.





Start Siri in low-power mode, and make it turn on the flashlight
Before iOS 12, Apple's virtual butler Siri wouldn't budge for you when the iPhone is in the low-power, battery-saving mode that can kick in when your juice reaches 20%. Now, however, you can shout "Hey, Siri!" to your lung's capacity in that mode, too, and turn on or off various functions, including said low-power mode.

Fumbling with your keys and bags of groceries in the dark, while holding the iPhone with one hand? Siri can turn on the flashlight for you now, and the power of your voice can turn it off, too. Magic, and, just works.

Shush notifications, but preview emails straight from them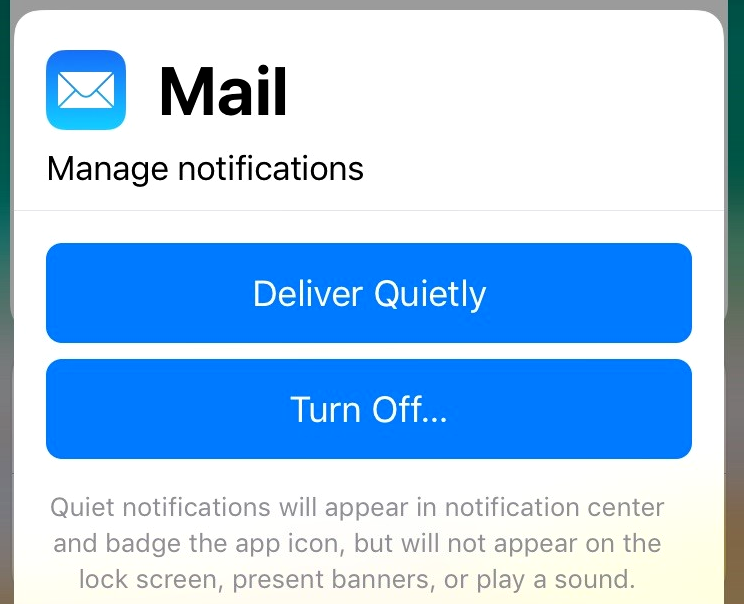 You can now tell iOS 12 to shush your notification alerts straight from the lock screen previews. Annoyed by the constant dings of upcoming emails, or preview banners messing your game sesh?
Well, tap on the Deliver Quietly option in the last Mail alert preview, and from now on you still get the icon badges, and a preview in the notification center, but without distracting sounds, banners, or any lock screen presence to prying eyes.
In addition, while iOS 12 now provides third-party app developers with the ability to customize their notifications, Apple hasn't missed the chance to improve the previews for its own apps, too.
Take email, for instance - in iOS 11, you can take a peek at roughly half of a longer email straight from the notification alert, while in iOS 12 you get a near full-screen mail content, complete with some scrolling abilities, neat.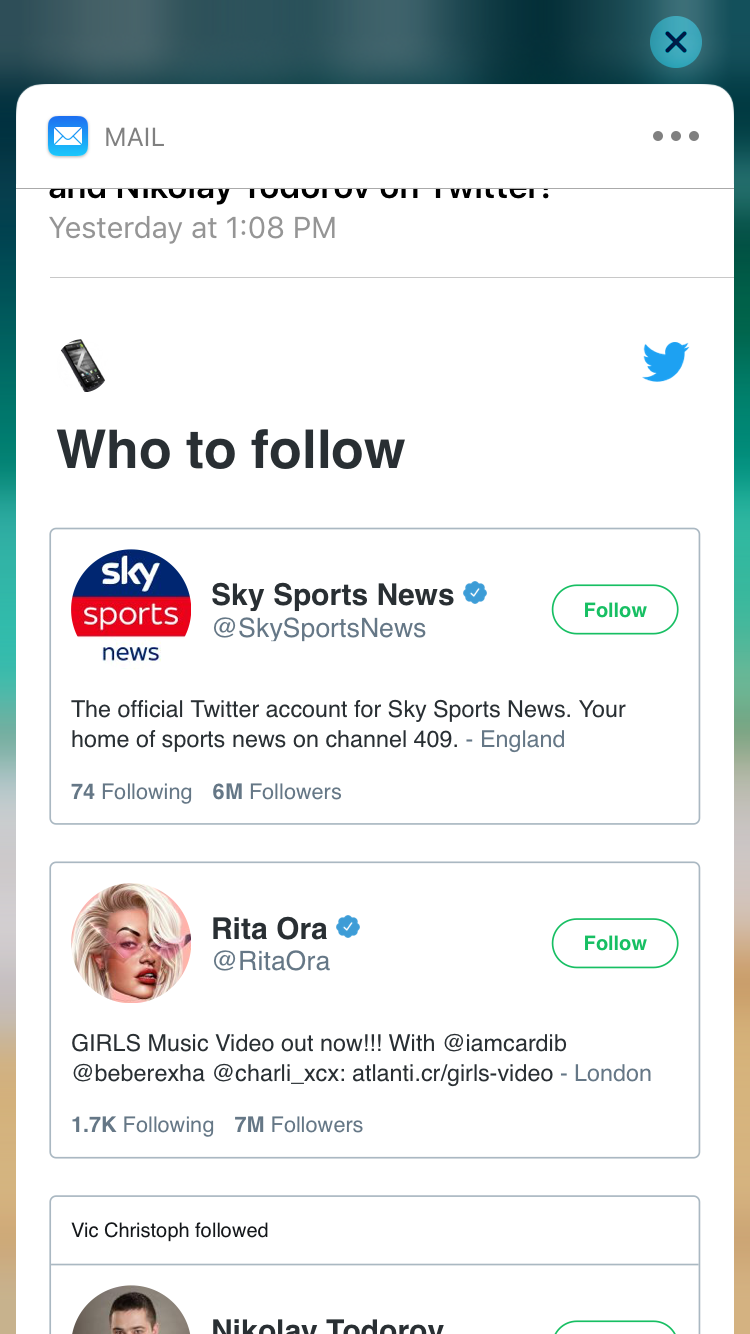 Get helped by AI in your photo search


Apple's photo search tool can now identify all your pictures with dogs in them, for instance, even if you haven't categorized or named them so. The new
iPhone XS
/
Max
and
XR
sport the
A12 Bionic
chipset that make object recognition and computational photography a snap, so they know your dog is in the picture even before you have taken it. That's some serious AI voodoo that can be used for faster searches in the Photos app afterward.