iPhone X vs iPhone 8 and 8 Plus: 10 key differences you must know about before you buy
19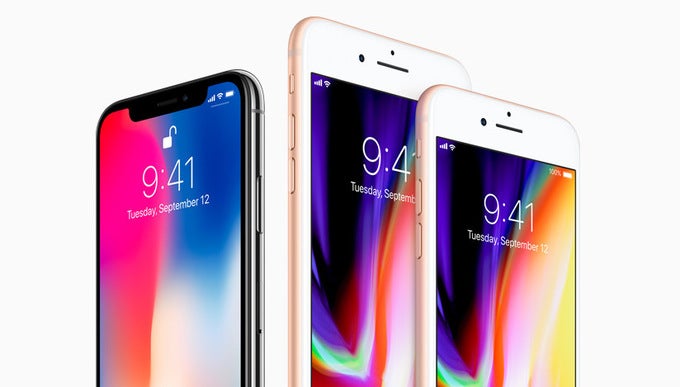 Choices are one of those inevitable things in life; we just have to deal with them by picking what our mind and heart draw us to. A slice of pie or delicious ice cream for dessert? An evening spent reading a book or watching a movie? A vacation at a beach resort or up in the mountains? The luxurious
iPhone X
or the traditional
iPhone 8
as your next smartphone? We can't help much if you're in one of the first few situations, but if you're torn between the iPhone 8 and the iPhone X, then let us walk you through the differences between the two that you should care about.
#1: The iPhone X is beautiful and efficient...
Technology has come a long way over the last decade, both in terms of functionality and visual appearance. The new iPhone X is gorgeous, as many would agree, and truly stands out next to even Apple's iPhone 8 and iPhone 8 Plus. And it packs lots of screen space in a small body – it is only slightly larger than an iPhone 8 so it fits well in your hand and pockets, but should be able to display about as much content as an iPhone 8 Plus. This alone is one of the top reasons to go with the iPhone X over an 8 or an 8 Plus.
#2: ...but could be expensive to repair
One downside to the iPhone X's futuristic design is that it is more expensive to produce and more expensive to repair. Apple is charging more for AppleCare+ for the iPhone X than for the iPhone 8 – $199 vs $129, without that granting you any extra perks. We don't want to imagine how much a screen fix would cost out of warranty.
#3: The iPhone X has the best display on an iPhone so far...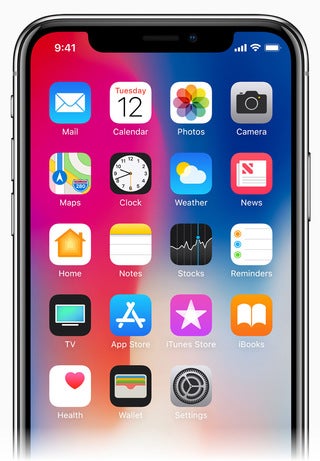 While the iPhone 8 and iPhone 8 Plus use IPS LCD displays, as previous iPhones have, the iPhone X has an OLED screen. It isn't only of higher resolution, packing 458 pixels per inch vs 326ppi on the iPhone 8 and 401ppi on the iPhone 8 Plus. OLED technology delivers better contrast and deeper blacks. In addition to that, only the iPhone X supports HDR10 and Dolby Vision content, just like those fancy new 4K TVs. And to top it all off, apple has thrown in its True Tone display technology that adjusts the color temperature of the screen according to your environment. All of the technology packed into the iPhone X's screen could result in the best visual experience an iPhone has ever delivered. But one thing that bugs us is that the notch at the top of the display gets in the way when watching videos.
#4: ...but it uses gestures instead of a home button
The iPhone X is all about the future, and we're totally fine with that. But the future brings change along the way, and people aren't great when it comes to dealing with change. So there's a few things you and your muscle memory should brace for if the iPhone X tickles your fancy.
You see, the iPhone 8 and iPhone 8 Plus retain the form factor of their predecessors. The solid-state home button is still there, along with the Touch ID fingerprint scanner embedded in it. The iPhone X, on the other hand, lacks a home button. To compensate for its omission, Apple has implemented a number of gestures – a swipe up gets you back to your home screen, and a swipe down from the upper right corner is used to access Control Center, to give a few examples. Somehow we're still not fully convinced that gestures would be as reliable as a simple, tactile, physical button.
#5: The iPhone X features Face ID facial recognition...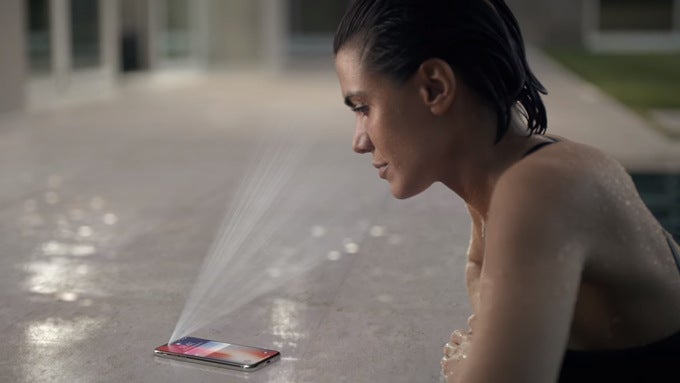 No home button on the iPhone X means that there's no fingerprint scanner on it either. To keep the phone secure, Face ID and a sophisticated TrueDepth camera system are used instead. Apple's advanced facial recognition technology employs a range of sensors that read the user's face in three dimensions. It is really, really difficult to fool and it works even in the dark, Apple claims.
#6: ...but the convenience of a fingerprint scanner may be missed
While Face ID on the iPhone X is more secure than Touch ID on the iPhone 8, we're not quite sure that it would be as convenient or as reliable. For starters, you have to be looking at your iPhone X for it to work. Then there's the question of how dependable Face ID would be if you, let's say, have a pair of sunglasses or are wearing a scarf. And no less importantly, we don't know yet whether the feature would be affected by ambient light in any way – whether it would function properly in complete darkness or in bright sunlight. We're absolutely sure that Apple has invested a lot of money and resources into making Face ID as reliable as possible, but a simple fingerprint scanner is never affected by any of the above circumstances.
#7: Animoji
In the near future, you'll be seeing a lot of these in your iMessage chats. They're called Animoji – animated emoji that aren't just cute, but also mimic your facial expressions with impressive accuracy. There's 12 emoji characters to pick from, including a variety of animals, a robot, an alien, and yes, even Mr Poo is on the list.
While you don't need an iPhone X to view Animoji, only iPhone X users can generate them. The reason? They require its advanced face tracking capabilities and TrueDepth camera to do their magic.
#8: Only iPhone X snaps Portrait selfies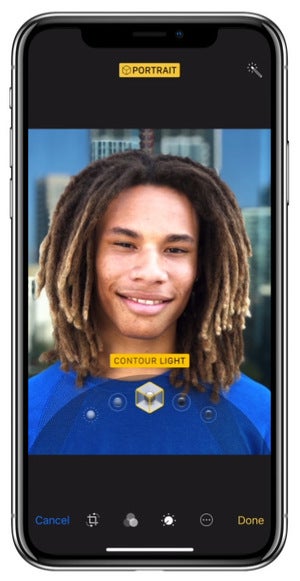 Just like the iPhone 8 Plus, the iPhone X can take Portrait photos with its main dual camera. However, the iPhone X can use Portrait mode when snapping selfies as well. This is made possible by its TrueDepth camera system, which allows the iPhone X to separate the subject from their surroundings and add artistic blur to the background.
Taking your selfie game to the next level, Apple is adding Lighting effects to Portrait mode. These manipulate the image in real time to simulate a variety of studio lighting setups. While the iPhone 8 Plus supports both Portrait mode and Lighting effects with its main camera, only the iPhone X can pull them off with both its rear and main snappers.
One thing to highlight is that the Lighting effects can be applied or undone after the fact. In other words, you are free to take a Portrait shot and spice it up with a Light preset at a later time. Or you can remove the effect if you're not perfectly satisfied with the results.
#9: iPhone 8 Plus still has the best battery life
Apple doesn't say how much charge its latest iPhones can hold, yet we do know how much talk, web browsing, music or video playback time the new models can deliver. According to Apple, the iPhone X lasts longer than the iPhone 8 – you can squeeze up to 2 additional hours of average use out of it. But the iPhone 8 Plus is still the champ when it comes to iPhone battery life. Here's the official data from Apple giving us an idea as to how all three compare.
#10: The iPhone X is the most expensive iPhone yet
The iPhone X has a stunning design, a beautiful OLED display that stretches from end to end, superior cameras, and Animoji. But it also costs a lot more – $999, to be exact, if you choose the base, 64GB model. This makes it $200 more expensive than an iPhone 8 Plus, while the iPhone 8 costs $300 less. And the $1149 price tag for the 256GB iPhone X makes this the most expensive iPhone Apple has ever announced.
Is it worth it? Well, opinions will surely be polar, and we can't give you a definite answer until we take all three new iPhones through the review treatment. But to a large extent, the answer to this question is rooted in the type of user you are. The iPhone X is a luxury item, so you wouldn't buy one only for the technology inside it. You'd spend a grand on it for the experience, for the bragging rights, for the feeling of knowing that you own Apple's latest and most advanced iPhone yet. At the same time, the iPhone 8 and iPhone 8 Plus are still shaping up as great phones at a reasonable price, so do keep those on your radar.
DON'T MISS THESE!