First official camera samples from the iPhone X, 8 and 8 Plus
46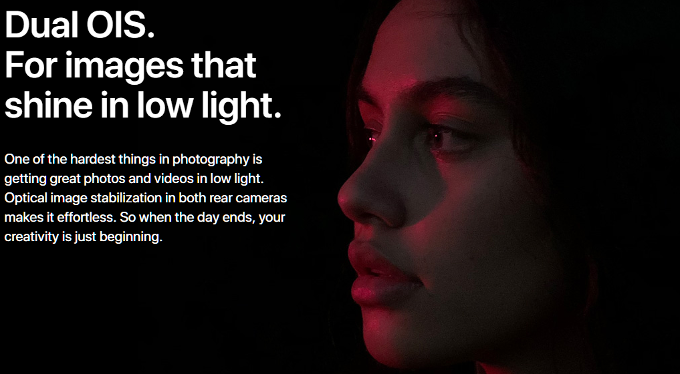 Hey, shutter bugs, we know why you are excited - Apple just announced three new iPhones, and they all have upgraded cameras compared to the iPhone in your pocket. As can be expected, the AR-friendly camera of the iPhone X is the major highlight, but the 8 and 8 Plus got brand new sensors as well.
At the back of the iPhone X we have a dual camera arrangement similar to that of the iPhone 8 Plus, with a regular 12MP F1.8 camera for all conditions and a 12MP F2.4 2X zoom telephoto lens. What's new this time is the addition of optical image stabilization to both camera modules. Portrait Mode is on board, naturally, along with new real-time lighting effects allowing you to dramatically alter the look of your subject.

For the first time on an iPhone, Portrait Mode is enabled on the front-facing camera as well. In this case, the TrueDepth camera is used in tandem with the standard one to separate subject from background and to apply bokeh or lighting effects to the image.
With all the jazz surrounding the iPhone X, it's easy to forget that the cameras on the iPhone 8 and 8 Plus also improve upon last year's models. At first glance, the specs appear to be quite similar: the iPhone 8 and 8 Plus will both get a 12 MP/7 MP sensors for the rear and front cameras respectively, while the 8 Plus's rear module will also feature a second, 2x zoom camera.


However, Apple says the sensors found inside are brand-new, which means image quality is set to get a welcome boost. Moreover, there have been a ton of improvements on the software side as well — for example, there's a cool new mode called "Portrait Lighting," which will enable for real-time color optimizations Apple claims will be better than the regular filters one can find in competitors' camera apps (but which will unfortunately be available only in the bigger Plus sibling).

Video also gets a boost, thanks to Apple's new in-house video encoder, which will analyze each frame in tiny pieces and detect what each one of them contains, and then optimize video quality accordingly. Also, slow motion enthusiasts will be happy to know they will now be able to take 240 fps videos at 1080p, which is double the frames of the 7 series.