Did you know? iPhone 8 Plus is the heaviest, largest iPhone ever
44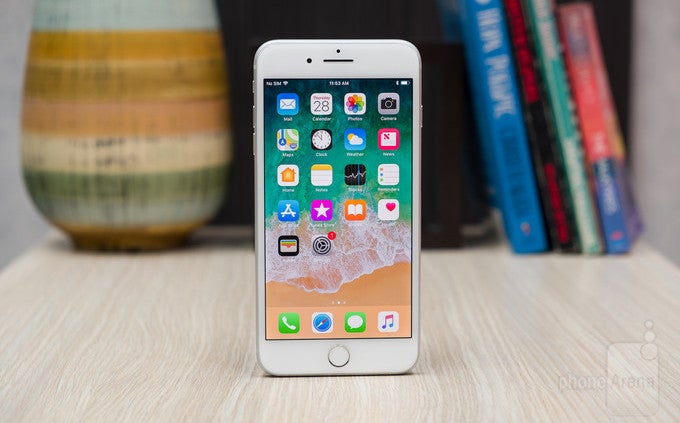 Released on September 22, at the same time with the 4.7-inchiPhone 8, the iPhone 8 Plus is Apple's fourth handset to feature a 5.5-inchdisplay - after the iPhone 6 Plus (2014), iPhone 6s Plus (2015), and iPhone 7Plus (2016). And although some may have expected the 8 Plus to be thinner thanits predecessors, this is actually the thickest iPhone Plus to date. In fact,overall, the iPhone 8 Plus is the largest, heaviest iPhone ever made.
At 202 grams (7.13 oz), the iPhone 8 Plus is the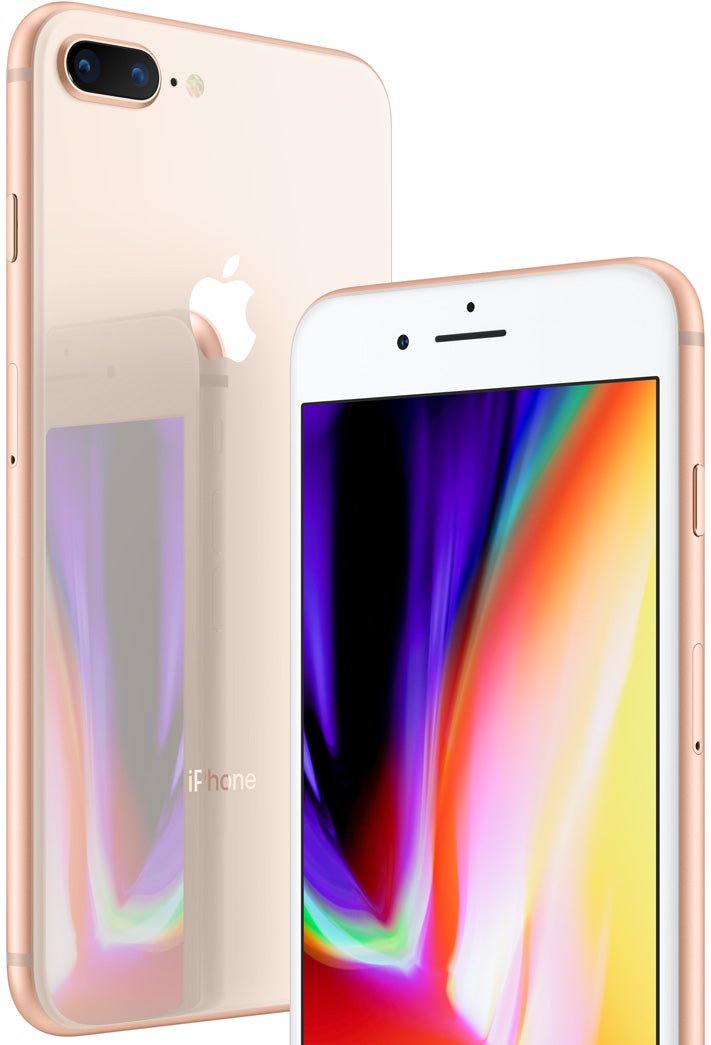 first Applehandset to weigh more than 200 grams, and we're thinking that its shiny
glass back
mayhave something to do with this (since its
battery is smaller
than on previous models).
To put this in a historical context, the newiPhone is almost as heavy as the extremely bulky Nokia E90 Communicator (210grams) from a decade ago. As for Apple's previous large smartphones, the iPhone 7 Plus weighs 188 grams,the iPhone 6s Plus tips the scales at 192 grams, and the iPhone 6 Plus - thevery first 5.5-inch iPhone - weighs 172 grams. In case you're wondering, thenear-bezel-less iPhone X (which will be released in November) weighs 174 grams,while all other smaller iPhone models obviously don't come anywhere near the 8Plus in terms of heft.
Also interesting is that the iPhone 8 Plus is heavier thanpretty much any other new high-end smartphone out there, regardless of screensize. For example, the Samsung Galaxy Note 8 weighs 195 grams, thetitanium-made Essential Phone weighs 185 grams, while the LG V30 issurprisingly light at just 158 grams.
Size-wise, the iPhone 8 Plus is a 6.24 x 3.07 x 0.30 inches(158.4 x 78.1 x 7.5 mm) device. There's no other iPhone that's larger thanthat, although the three previous iPhone Plus variants come very, very close -you can see the exact dimensions of all four models below.
In real life, you'll have a hard time realizing that theiPhone 8 Plus is a tad larger than its predecessors. However, the extra heftmight be noticeable, especially if you're switching from an iPhone 6 Plus(which is almost 30 grams lighter).
Apart from being mildly interesting, the fact that the iPhone 8 Plus is the heaviest and largest Apple handset ever should have little to no impact on its commercial success. After all, the phone is not exaggeratedly heavy, and it's actually about the same size as Apple's prior iPhone Plus models.