Repairing a broken iPhone 8 glass back costs considerably more than replacing its screen
17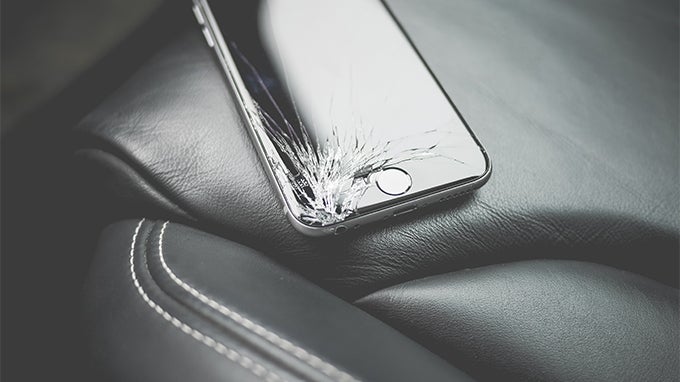 Sure, you can't accuse Apple of reaching dizzying new heights when it comes to the design of the
iPhone 8
and
8 Plus
, but there's no denying that the addition of a glass back shakes things up a bit. The glass makes the phones look shinier and prettier (unless you're not into that, of course), but it also comes with one major drawback — fragility.
And yes, Apple claims this is "the most durable glass ever in a smartphone," but that still doesn't mean it's even remotely as durable as the aluminum found in models from the last five years or so. Or in other words, the risk of breakage in the event of an accidental drop has just increased.
And while you might think this isn't such a big deal, considering the relatively low cost of replacing an iPhone screen, it appears those same prices will not apply to the glass on the rear of the 8 and 8 Plus. Or in other words, a replacement for a broken back costs way more than one for a cracked screen.
Accodring to
Appleinsider
, multiple Apple employees have confirmed a broken glass back will be covered under the "other damage" category. So users of Apple's $129 AppleCare+ program will have to shell out an additional $99 for a broken back, instead of the considerably smaller $29 cost for a screen replacement. Meanwhile, "other damage" costs for everyone else are $349 for the smaller iPhone 8 and $399 for the 8 Plus — half the devices'
respective asking prices
.
Appleinsider
speculates this may be due to the difficulty of removing the glass plate, which uses a lot of glue in order to stay fixed to the metal shell. In any case, we imagine this decision will bring us right back into the
iPhone 4
and
4s
era, where broken glass backs were the norm, not the exception.