iPhone 3GS will get shared photo streams and VIP mail with iOS 6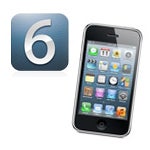 Still rocking an
iPhone 3GS
? Then you are probably wondering what features your smartphone will get once the
iOS 6 software update
is released. Of course, things like those
fancy 3D maps
are out of the list, but there should be plenty of lesser tweaks that the device's not so capable hardware can handle.
Now that iOS 6 beta 3 is out, those who have tried it on an iPhone 3GS report that a couple of features that were previously unavailable are now working. The features in question are the shared Photo Streams and the VIP mail filtering. And sure enough, once you open the Apple iOS 6 preview page you can see that the restrictions for these features, which used to be down in the page's footer, have been removed.
Will even more of iOS 6's functionality ever make it to the aging iPhone 3GS? We can only speculate, but we doubt that anything major will be added to the list. Still, Apple deserves a tip of the hat for trying to breathe new life into its 3-year-old smartphone.