iOS closing the gap with Android in the States says latest comScore report
99+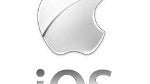 Based on the latest release from comScore, showing data from U.S. smartphone owners age 13 or older,
iOS is making a move on Android
. In the three months ended in April, Android had a 50.8% marketshare, down from the 51% it controlled in the three months ended in March. At the same time, iOS saw its slice of the U.S. smartphone pie rise from 30.7% to 31.4%. That cut the Green Robot's lead over Apple's mobile OS to 19.4% from 20.3%. Third place RIM saw its share drop from 12.3% to 11.6% while Microsoft and Symbian gained and lost .1% to 4% and 1.3% respectively.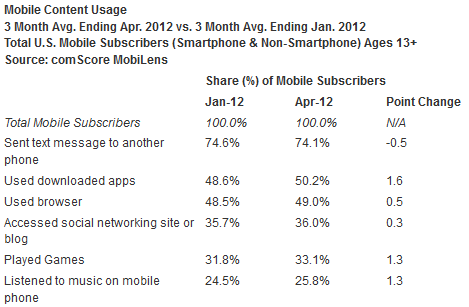 Nearly 3 out of every 4 U.S. smartphone owners text on their device
So what about OEMs? Both top running Samsung and second place LG each declined .1% Samsung owns a leading 25.9% of the Stateside smartphone market while LG has a 19.2% slice. Apple's 14.4% marketshare is good enough for third place and a .4% pick-up from the three months ended in March to the three months ended in April. Motorola is next with a 12.5% ownership of the market, a loss of .3% from the prior survey. HTC was flat with a 6% tally. Keep in mind that
the new HTC One series had not yet launched
at the time.
Once again, comScore tells us what we are using our smartphone for. Despite a .2% drop from the previous report, texting remains the activity that most of us do on our mobile phone. 74.1% or almost
three-quarters of smartphone users in the States at the end of April were working their thumbs
by texting. One of the biggest gains from last month's numbers was the increase of .5% of those using their device to play music or play games. The percentage of those who use their smartphone as a web browser slumped .3% to 49%.
107 million Americans age 13 or older now own a smartphone out of a total of 234 million mobile devices used in the States in that age bracket. That is up from the 106 million using a smartphone
noted in the report released last month
.
source:
comScore
via
electronista