Latest comScore report shows Android with a controlling 51% share of the U.S. smartphone market
50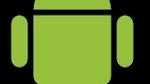 The latest Mobilens report from metrics firm comScore has been released and it shows that thanks to a drop in the number of BlackBerry users in the States,
Android now controls a whopping a 51% of the U.S. smartphone market
. The report covers the three months up through March and shows that Android gained 3.7% during that time period. That matches the 3.7% in marketshare that RIM lost in the period bringing its slice of the U.S. smartphone pie to 12.7%. Apple finished second as iOS recorded a Stateside marketshare of 30.7%, up from the 29.6% scored in the December 2011 report. After RIM, Windows Phone and Symbian came in fourth and fifth with marketshares of 3.9% and 1.4% respectively.

Texting remains handset users favorite activity
Samsung remains the top manufacturer of handsets in the U.S.
with a 26% share of both smartphones and featurephones. That was a slight rise from the 25.3% the Korean based tech titan scored in December. Despite a drop of .7%, fellow countryman LG finished second with a 19.3% reading. Apple jumped over Motorola to take third with a 14% slice of the U.S. handset pie while Motorola had a 12.8% share. The change in positions occurred thanks to Apple's gain of 1.6% in marketshare and Motorola's loss of .5%.
Texting remained on top for application usage with the same 74.3% of users seen in December using their handset for this purpose. The largest increase in usage belongs to downloading apps with
half of mobile handset users now installing applications on their phone
. And the latest stats show that 106 million Americans are now using a smartphone, up 9% from December's tally.
source:
comScore
Recommended Stories