iOS became one of the largest AR-capable platforms in the world overnight thanks to ARKit
12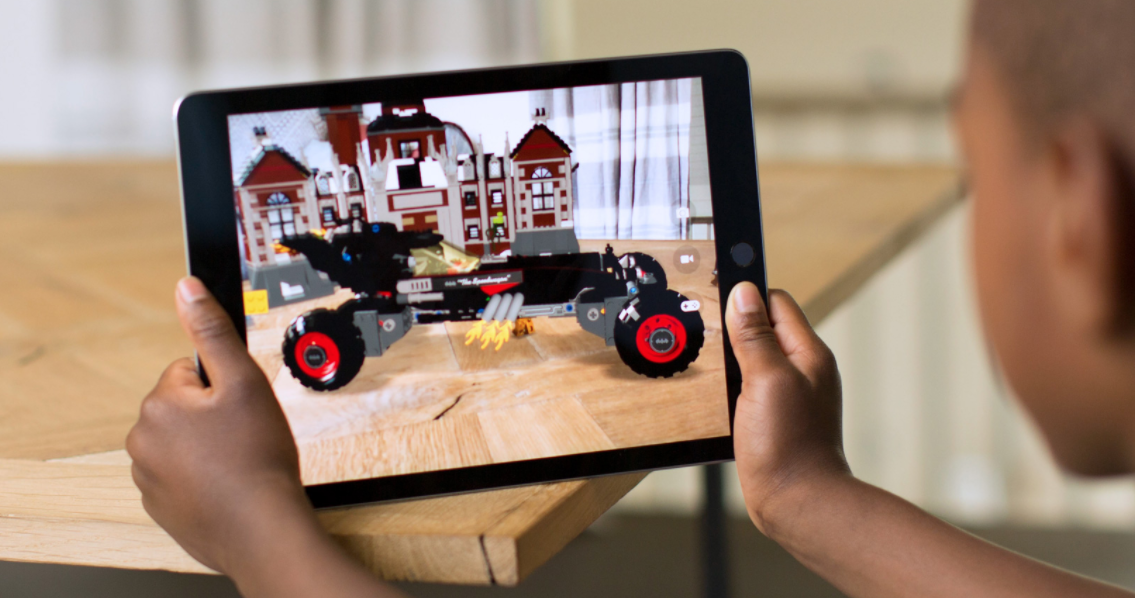 iOS 11 arrived yesterday
, and apart from the multitude of major and incremental touch-ups to the interface, it also introduced a potentially game-breaking new feature for all compatible devices that easily makes Apple's iPhones the current leading AR-capable devices on a global basis. This happened overnight, and both users and developers are still beginning to realize the potential of openly-available and easily-approachable augmented reality that's available for the masses right now.
Apple is leading the AR game... for now
Unveiled back at WWDC '17 a few months ago, ARKit is a sophisticated framework that allows users to indulge into augmented reality experiences as simple as pie, without the need of getting any auxiliary gadgets or accessories or additional software. The only thing needed to enjoy ARKit-based iOS apps is to have an iPhone/iPad with an Apple A9 or newer chipset running iOS 11 - that would mean that iPhone SE, 6s, 6s Plus, iPhone 7 and 7 Plus, iPhone 8 and Plus, and the new iPhone X, as well as the iPad Pro 12.9" & 9.7", iPad 9.7", and iPad Pro 10.5-inch are all good to go.
That's huge due to the scope of devices that overnight became full-fledged AR-capable machines - although it's difficult to measure the correct and ever-fluctuating amount of iPhone 5s and newer units being used around the globe right now, we are definitely looking at a figure that's easily several hundreds of millions. That's an enormous pool of millions of potential users that are ready to experience augmented reality on their devices without having to bother getting a new device for the sole purpose of experiencing one of the latest new trends on the block.
Sure, a single-camera no-depth-sensors AR might not be as sophisticated or as accurate as a dedicated AR system like Google's Tango, but it's way more available and consumer-friendly. App developers know and already take advantage of that.
What is ARKit exactly and how does it work?
Despite that it will be most often using the data captured by a single camera, ARKit is quite capable. It utilizes Visual Inertial Odometry in order to accurately track and map the environment thanks to CoreMotion data that captures info from all on-board accelerometers, gyroscopes, pedometers, magnetometers, and even barometers. Thanks to these, your iPhone or iPad is capable of having a sense where it's positioned in a specific room and how movements affect its location quite accurately. In the meantime, the main camera of the device identifies the horizontal planes in the room, but not only the ceiling and the floor - others, like flat tables, desks, and other planes are also identified. This allows the user to place a certain predefined dynamic object onto these and interact with it. The camera is also capable of measuring the lighting and reporting it back to ARKit, which then applies the necessary amount of artificial lighting so that the augmented object looks natural and not out of place.
What are some notable implementations of AR?
IKEA + AR = Magic
One of the first apps that implements ARKit and actually adds a ton of benefit thanks to is...
IKEA's dedicated IKEA Place app
intended for home decoration that lets you choose among the furniture giant's vast product portfolio and see how a certain bed, sofa, or a shelf fit in the room you're decorating. It allows you to view and inspect the items you've placed from multiple angles, which sounds logical, intuitive, and quite nice overall. Now the only thing left to do is make an AR-capable furniture assembly app and we're set!
Another neat implementation would likely prove to be quite useful to medical students and other curious individuals as it allows them to explore different parts of the human body in augmented reality and better understand its intricacies. As morbid as it sounds,
Human Anatomy Atlas 2018
allows users to place human bodies or organs on any flat surface and an iPhone or an iPad can be used as a sort of a "viewing window" and any room can be literally transformed into a well-fitted anatomy lab. With Apple's devices and the Visible Body app, any room can be turned into a completely outfitted anatomy lab with thousands of virtual specimens.
Of course, regular users would most likely find other apps like real-world rulers much more useful in their everyday endeavors.
What's Google's answer to that?
Of course, Apple's main rival in terms of software is not an idle observant to Apple's AR shenanigans. A few weeks ago,
the ARCore SDK got announced
, promising a similar user-friendly and openly-approachable AR framework for the Android folks out there. Just like ARKit, ARCore doesn't require any fancy hardware or sophisticated accessories - it works just as fine on singe-camera phones as it would work on dual-camera ones. One of the highlights of ARCore is the simple fact that it uses sophisticated algorithms to emulate environmental lighting on the augmented object as well as make the latter cast a realistic shadow on the ground, which is definitely amping up the 'believability' factor to 11. ARCore is still in beta, but it shouldn't take Google long to bring it to the vast majority of compatible Android devices on the market.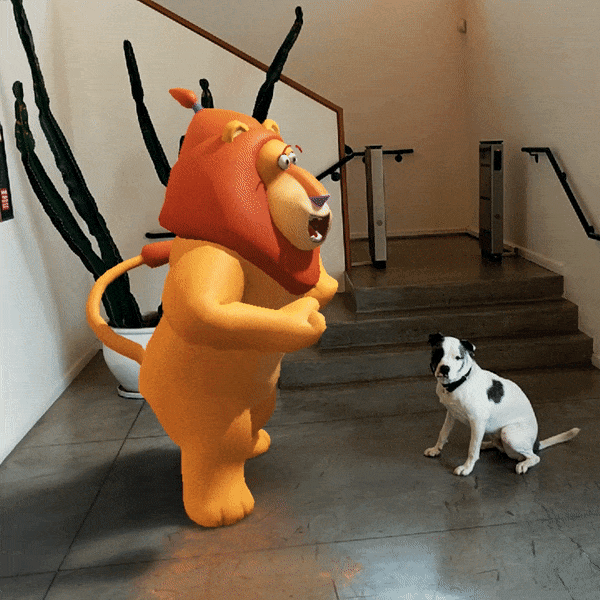 Who Framed Roger Rabbit 2 looks swell!
What about Microsoft?
Microsoft has been dabbing into AR for a few years now, but we are yet to see a solution that will allow users to make use of the dedicated software without the HoloLens glasses. Let's be frank - no matter how cool HoloLens is, simply using your phone to experience AR is way easier than having to put these glasses on.
Finally, who's the real winner here?

Simple. We, the users.




While it doesn't really matter who did it first, it wouldn't take long before almost any smartphone-flaunting individual holds in their pockets an AR-capable device, be it an iPhone or an Android counterpart. That's a whole new market for apps and games based on AR that are already slated to become the next big thing in mobile software. This amount of benefits this relatively novel and intriguing technology are countless and it's certain that a great deal of exciting new apps and services will rely heavily on augmented reality in the near future.




With 2017 being the year of phones with small bezels, one of the main candidates for being the tech-shaping trends for 2018 is easily augmented reality, with Apple and Google up front to lead the way.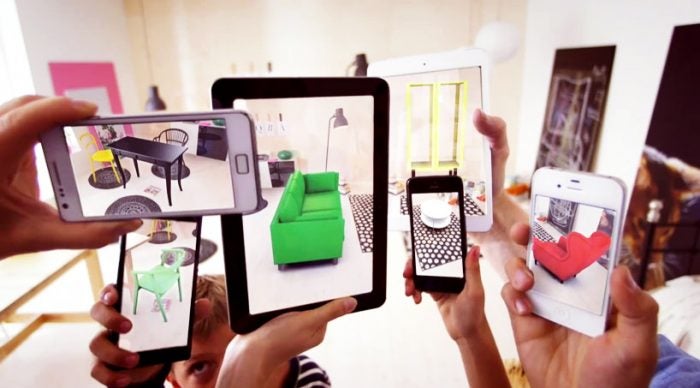 Off to an AR-shaped future!