iOS Activation lock does its job and discourages thieves - statistics show a massive drop in stolen iPhones
12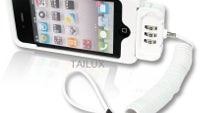 Last year, Jerry Brown, governor of California,
signed a legislation
, which states that all smartphones sold in the state from the 1st of July of this year need to have a sort of "kill switch" baked within its software. The point is to allow users who have had their phone stolen be able to lock / wipe their handset from a distance – a feature, which is currently available in many handsets, but requires users to opt in, rather being on by default.
So far, Apple's iCloud Activation Lock is the most straightforward of said solutions – it goes on automatically, once the user switches the "Find my iPhone" function on, and will stay ever-present, turning the iPhone into a fancy paperweight, if a person who does not know your iCloud user name and password tries to deactivate "Find my iPhone", or wipes the handset. Buyers of second-hand iDevices can also visit the iCloud website to
check if a handset they are eyeing is locked
.
The Lock's popularity has obviously caught on, as a year-over-year statistic shows that iPhone theft has dropped by 40% in San Francisco and 25% is New York, while officials across the pond claim a 50% drop in stolen smartphones (it is unclear, whether this covers all smartphones, or just iPhones).
Come July the 1st, we will probably be seeing a lot more activation locks on all kinds of handsets. Android has the remote Device Manager, which can be accessed at www.google.com/android/devicemanager, but the tool requires the phone to still be both connected to the Internet and to your Google account for it to work, which gives thieves a lot of leeway. Windows Phone 8.1 still lacks such a feature, though, Microsoft has said that it will be present in Windows 10.
source:
Reuters