A new iCloud tool allows second-hand iPhone buyers to check if a device is Activation locked
3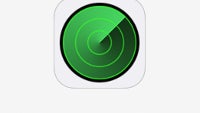 Ever since introducing the Where's My iPhone
Activation Lock
, Apple have, reportedly, succeeded in discouraging quite a few thieves from lifting iPhones and iPads and reselling them on the second-hand market.
Basically, if one has their "Find My iPhone" function on on their device, any act that displays malicious intent – like an attempt to turn the function off, or wipe the phone altogether – will put the handset in a lockdown, until the real owner's iCloud username and password are input. This, of course, drops the resale value of the device and generally makes the sale process that much harder for thieves.
Now, while this has reportedly slowed down the stealing, it hasn't gotten rid of the problem altogether – most thieves simply don't care – they will pick up any device, then sell it at a super-reduced price. Some will have no inhibitions announcing the device to be cloud-locked, while others will try to trick buyers, by claiming that the device is fully operational.
Well, Apple has now created a tool for the second-hand buyer's peace of mind. It is located on the icloud.com website (link in source) and allows one to do a quick check of an iPhone (or any other iDevice that is cloud-lockable) by just inputting the device's IMEI.
Once the check-up is done, the site informs you whether the device is locked or unlocked, and provides a set of useful links – such as what to do when you received a locked phone from someone else, or what to do if you want to unlock a phone, before selling it / handing it away.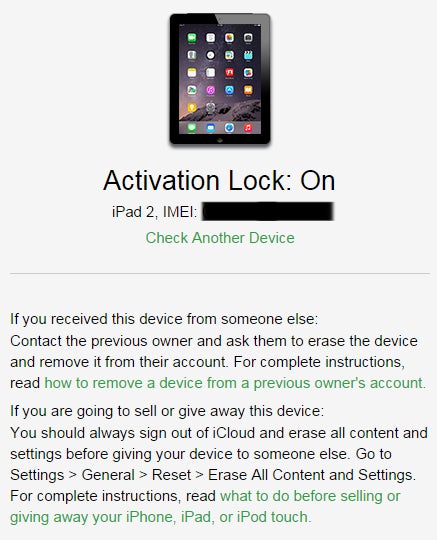 source:
Apple
via
Engadget