Huawei's sales dropped 30% in one key market following US ban
9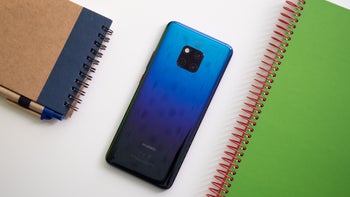 A large drop in sales for Huawei as a direct result of its US ban has been
reported multiple times
over the course of the past week. Throughout the process, however, the company has remained pretty quiet. But speaking at a press conference held in Madrid earlier today, Huawei finally
admitted
that its sales were severely impacted, albeit temporarily.
According to Pablo Wang, the head of Huawei's Consumer Business Group in Spain, the company's sales dropped between 25% and 30% last Monday, just one day after Google announced its
plans to cut ties with Huawei
. This lower rate of sales continued throughout Tuesday and Wednesday, but an improvement was seen on Thursday. Overall performance still hasn't fully recuperated, but in certain regions of Spain sales have now returned to the levels registered towards the beginning of May.

Curiously, Wang noted that the number of sales and Huawei's market share is gradually becoming less important to the company. Instead, the Chinese giant is reportedly focusing on improving its overall customer satisfaction and the quality of its service.

During the gathering, Wang was also asked about future updates and the availability of Google's services. He reiterated previous comments that current devices will continue to be supported, but unfortunately couldn't guarantee an Android 10 Q update for the Huawei P30 and P30 Pro. Nevertheless, he did say users shouldn't be too worried about the update considering the fragmentation currently seen in the Android ecosystem.
Regarding the launch of the Honor 20 and
Honor 20 Pro
, a specific date still couldn't be provided. The company is, however, still working towards obtaining the necessary certifications for release and has no plans to cancel the launch.