HTC ends its seventh consecutive year of shrinking revenue with a terrible December result
24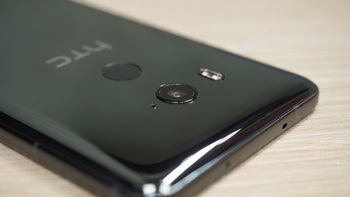 While HTC insists there are
no plans to quit the smartphone market
, with global share gains and a return to profitability topping
the company's list of objectives for 2019
, you have to wonder just how many consecutive quarters of declining revenue one can survive.

It should come as no surprise that the latest monthly, quarterly, and yearly earnings scores are all down substantially for the long-struggling maker of the world's first-ever Android smartphone.
There's no glimmer of hope in sight either, as HTC generated
66.36 percent less revenue in December 2018
compared to the final month of the previous year. We're talking a microscopic unaudited consolidated figure of NT$1.35 billion, equating to around $44 million, which contributed to a 2018 tally of NT$23.74 billion ($770 million).
As for that disheartening 12-month total, it's also not shocking to see it drop a whopping 61.78 percent compared to 2017. Believe it or not, 2018 is the seventh straight year when that happens, with the last positive monthly change reported back in June 2017 and the last (marginal) quarterly revenue hike registered more than two years ago.

Speaking of quarterly results, it's interesting to note HTC's October - December 2018 total is actually up (barely) from the July - September period. It's obviously also down (massively) from Q4 2017.