Google ramps up efforts to make the Play Store a safe and positive place for kids and families
1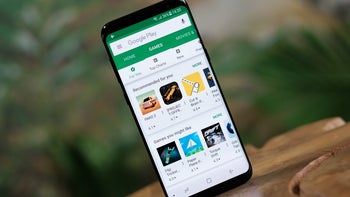 While Google is constantly exploring new ways to keep its Play Store safe for every type of Android user against threats ranging from
ad fraud
to
misleading app ratings
,
shopping addiction
, and
different forms of malware
, the search giant is also focusing specifically on building a "positive environment for children and families."
Some of the tech giant's existing tools developed expressly with the safety of kids in mind include a parental control app called
Family Link
and a
Designed for Families Program
meant to highlight Android apps that are appropriate for children, meeting strict policies regarding content, ads, privacy, and data collection.
To ensure more developers follow these very rigorous requirements,
Google is now asking everyone
to declare the target audience of new apps seeking Play Store approval. A new section in the Google Play Console requires checking one or multiple relevant boxes regarding an app's target age group (s). If that doesn't include children, devs will be able to quickly complete this step and publish their apps as usual.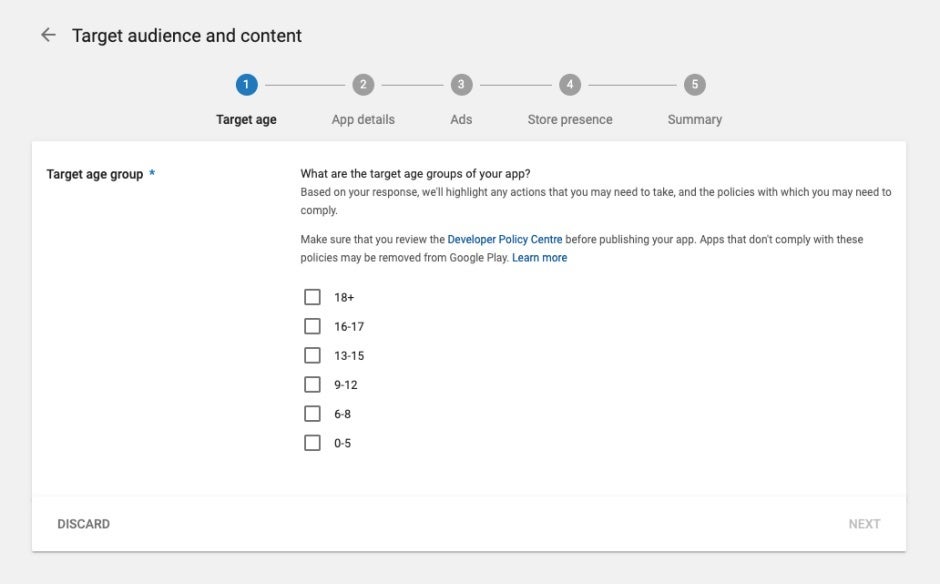 A number of follow-up questions will instead need to be answered if children are part of a new app's target audience so Google ensures its "strictest Families policies" are met. Requirements will include providing content deemed "appropriate" for kids, disclosing the collection of any personal information from children, and serving "appropriate" ads from a Google-certified ads network part of the Designed for Families Program.
Even apps that don't target kids have to comply with a new Google Play rule, as developers might be asked to ensure they do not "unintentionally appeal" to minors through various marketing and promotion methods.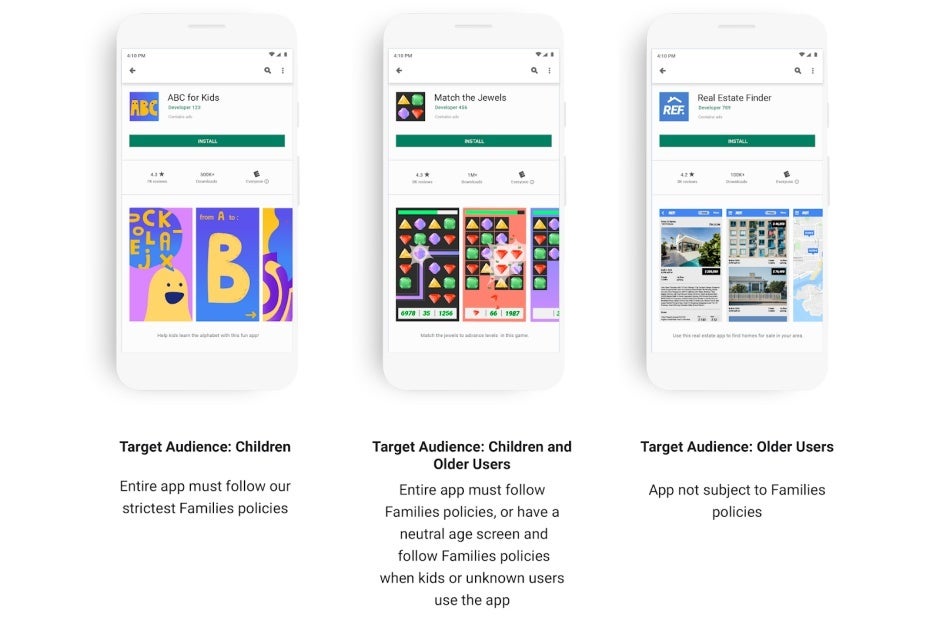 All these policies are already in place as far as new Android apps are concerned, with developers of existing titles given until September 1 to fill out the new target audience and content section in the Google Play Console and ensure they meet the revised requirements. At least in theory, this should give parents greater peace of mind when it comes to the content their kids can directly or indirectly access in the Play Store. Of course, careful supervision is still a must, as Google can't promise inappropriate or adult-targeted apps will simply disappear in a matter of months.