Google Family Link expands worldwide, also adding teenage supervision features
2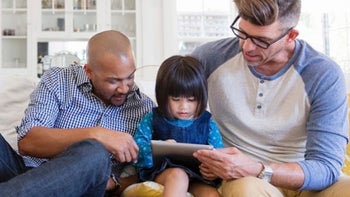 Released about a year and a half ago as an alternative to services like
Amazon FreeTime
, Google's
Family Link
app has already managed to amass over one million (free) Play Store downloads, despite taking more than 12 months to expand from the US to
a number of European markets
.

Because parents around the globe need a simple, intuitive way to keep tabs on their children's digital lives and experiences, Family Link is expanding further "over the coming days", reaching "more families, on more devices, and in nearly every country in the world."

A very important new feature is also being added by popular demand, as parents "overwhelmingly" requested that the app would support supervision of older kids and teens.
So, yeah, it's now possible to monitor your 16-year-old's Google Account activity, including what apps he or she downloads, how much time is spent in front of a smartphone or tablet screen, and other information that could help you ultimately become a better parent by taking care of your whole family's "digital wellbeing."

The difference is you'll need to tread carefully when dealing with a teenager (so true for all aspects of life), as their permission is required for Family Link supervision. It's required for a parent to gain access to a teen's Google Account, and it can be revoked at any time.

Basically, El Goog wants "each individual family to have a conversation and decide what's right for them." If you can't do that, you'll just have to stick to using Family Link for younger children not offered the choice to fight back.

In addition to Android devices, Family Link supervision for kids and teens is also available on Chromebooks, allowing parents to manage website restrictions and account settings for their child from their very own phones.