Google Pixel 7 + 12 months of T-Mobile service = Incredible new Mint Mobile deal
2
We may earn a commission if you make a purchase from the links on this page.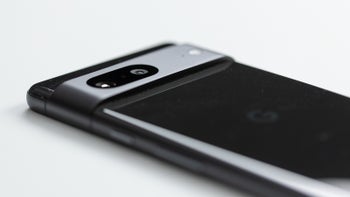 You probably know Mint Mobile mainly as that little wireless company
(partially) owned by that big-time Hollywood actor
with the quirky sense of humor and
unconventional publicity stunts
, but of course, the prepaid operator has managed to considerably boost its subscriber numbers in recent years for another important reason as well.
While Ryan Reynolds can definitely help draw attention to Mint's ultra-affordable plans and phones, it's usually the offers and discounts that get people to snub the nation's top three wireless service providers in favor of a significantly smaller name in the industry like this.
We're talking special offers like a $299, yes, $299 Google Pixel 7 with six months of free service. Obviously, nothing is ever as simple and as incredibly attractive as that, so it shouldn't come as a surprise that this killer new deal has quite a few strings attached to it.
First and foremost, you'll have to bring an existing phone number from a different carrier to Mint Mobile to reduce the Pixel 7's price from $599 to $299 in a single 128GB storage configuration and a single black color option.
As for the six free months of wireless service, those are actually included in an obligatory one-year setup you'll need to take care of in full right off the bat. That means you will pay a little more than three Benjamins for your new non-Pro 6.3-inch
Pixel 7
if you decide to take advantage of this Mint promo by March 31.
By "little", we do mean little, mind you, as a 4GB plan will set you back a grand total of 90 bucks for that entire year after the six-month discount. Together with
Google
's stock Android-running phone, that's going to bring your bill up to $389 for 12 whole months of essentially T-Mobile service (4G LTE
and
5G access included).
If you think you'll need more data, which you probably do, you can opt for 10GB, 15GB, or unlimited plans at $120, $150, and $180 respectively for the entire promotional year.
Your savings will obviously be absolutely massive regardless of your final choice, while the
Pixel 7
may well be the all-around
best phone
... you can currently buy for under $400 with one full year of wireless service included.