Google Meet's file sharing system has just become less disruptive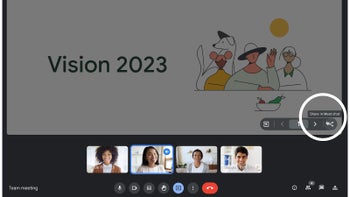 After the
long-awaited in-meeting reactions
were finally rolled out last week, Google Meet is now getting yet another update that further enhances one existing feature: file sharing. With just two improvements added,
Google
has made file sharing via Meet a breeze.
The most important improvement included with the update makes it possible share access to the content presented in a meeting with attendees, including everyone on the Calendar guest list. All that can now be done directly from Meet, no need to use third-party apps.
It's now easy to share the file you want from the floating action menu or through the suggestion in the Meet Chat. If you're one of the attendees at the presentation, you should see a notification when you have a shared file, as well as a link to the file that will be automatically shared in the meeting chat.
Another important addition to the app will provide a prompt with the file access dialog whenever you paste a link into the meeting chat. After the prompt, you'll be able to adjust access and choose to attach the file to the calendar event if you wish.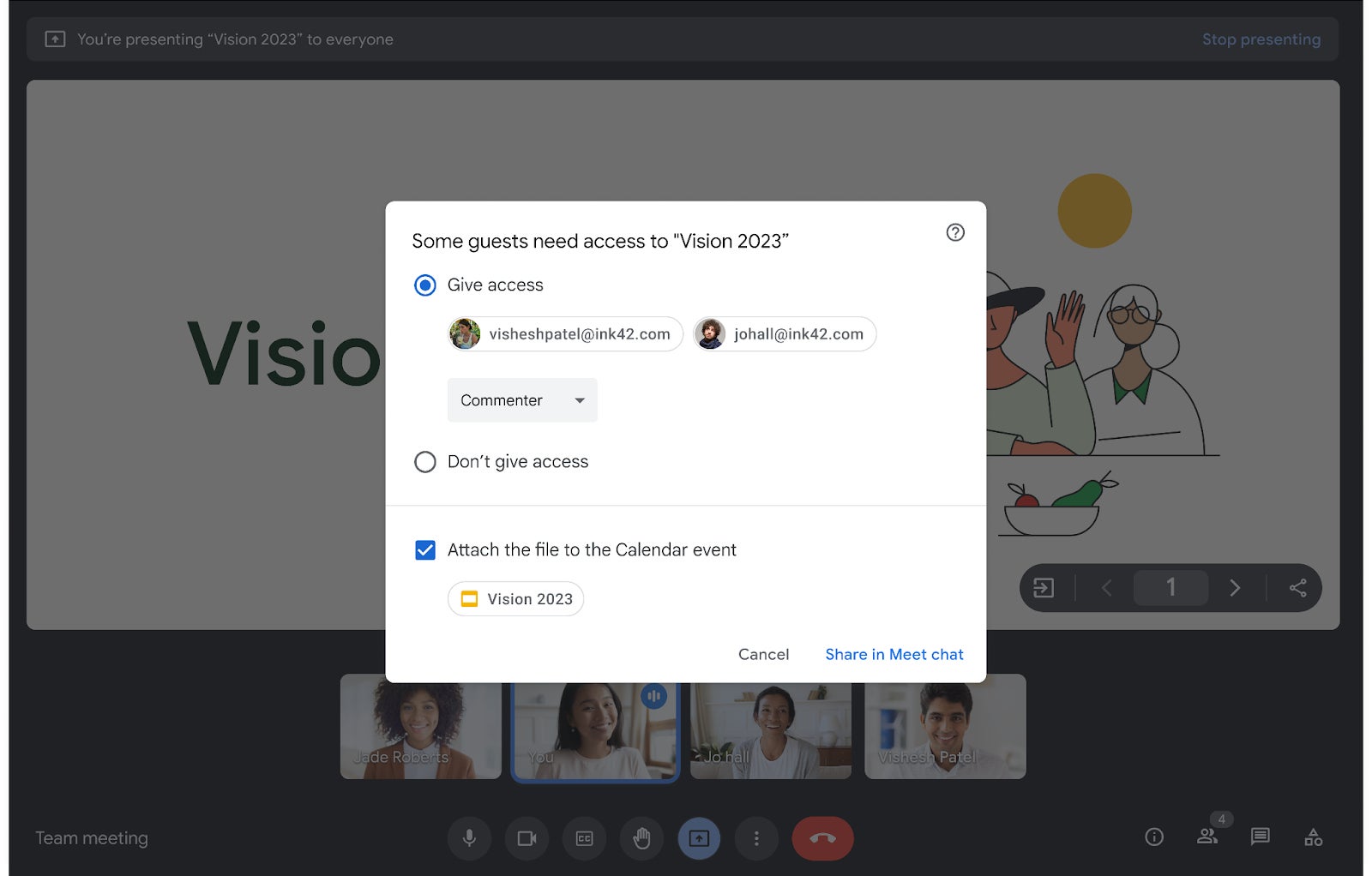 Although it may sound insignificant, many Google Meet users want to share the content they present, and having to switch to another window to grant access can be disruptive. The update removes that annoyance and makes it easier for meeting attendees to keep following along with the presentation without any disruptions.
The new improvements for the file sharing ability will be available for everyone, including Google Workspace customers, legacy G Suite Basic and Business customers, as well as users with personal Google Accounts.
According to
Google
, the rollout began on January 25 and should take up to 15 days for everyone to receive it. For those who have their account on the Scheduled Release track, the rollout will start on February 14 and will probably last longer than two weeks.