Google stops sales of Google Glass to businesses with support ending in September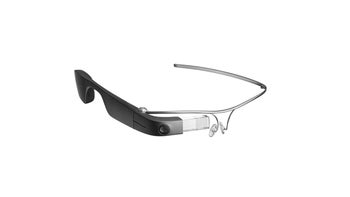 Time sure flies. Did you know that it soon will be
11 years since Google introduced "Project Glass"
with a video that made it seem as though the mobile landscape was about to go through a seismic change.
Google
did what it could in an attempt to get consumers interested in what became known as Google Glass but a $1,500 price tag and a bad reputation (users were known as "Glassholes" because they could take photos of people on the sly) made people uneasy about wearing the product.
Google announced
yesterday that it is discontinuing sales of the second-generation Google Glass Enterprise Edition, which was priced at $999. On the Glass website, Google wrote, "Thank you for over a decade of innovation and partnership. As of March 15, 2023, we will no longer sell Glass Enterprise Edition. We will continue supporting Glass Enterprise Edition until September 15, 2023." It seems that companies using the Enterprise Edition of Google Glass might still be able to use them even as support for the device ends.
Google isn't giving up on AR glasses. Last year, during the Google I/O 2022 developer conference,
the company previewed glasses that could translate a spoken foreign language
in real time and transcribe the conversation on the glasses. Google even disseminated a video showing how its latest smart glasses would work. It's a far cry from the overly ambitious "Project Glass" video that Google entranced us with all those years ago proving that there might have been a lesson learned,