Google Drive users on a discontinued plan are getting an unexpected freebie
2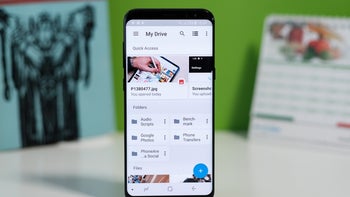 It's getting harder and harder to complain about running out of storage space on today's high-end and even mid-range smartphones, especially if you also add in an
ultra-affordable
or insanely
hefty microSD card
. At the same time, it's generally a good idea to back up some of your most precious stuff in the cloud, where storage has gotten cheaper and cheaper in recent years as well.
For instance, the 2018-released
Google One subscription service
provides two whole terabytes of digital hoarding room at a monthly fee of only $9.99 or an even more reasonable price of $99.99 per year. A couple of lower-cost options can hook you up with a 100 or 200 gig cache for $1.99 and $2.99 a month respectively (or $19.99 and $29.99 a year), while every free Google account gets a 15GB storage allotment to use across Google Drive, Gmail, and Google Photos platforms.
This is all extremely well and good, but you know what can be better? Even more free cloud storage, which is exactly what subscribers on a discontinued Google Drive plan are
reportedly receiving
. Basically, instead of forcing users to upgrade from a $5 a year subscription that's no longer a thing to one of the aforementioned $20, $30, or $100 plans, Google is letting people keep their digital depositories without ever needing to pay a dime.
We're obviously not talking about a great deal of storage space, but 20 gigs for free is certainly nothing to sneeze at, especially when you combine that number with the entry-level 15GB allotment. That's right, these lucky Google Drive users will get a grand total of 35 GB of space in the cloud at no monthly charge whatsoever going forward. Unfortunately, if you weren't subscribed to the grandfathered $5/year plan, there's nothing you can do to take advantage of a similar special offer.