How to charge other phones with your Samsung Galaxy S10
0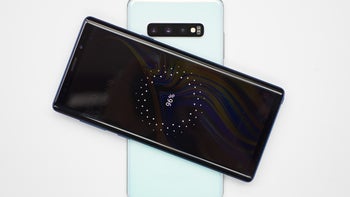 You might've heard by now that Samsung's latest flagship phones are a bit of sorcerers — they can charge other handsets! And not via cable or anything cumbersome like that, but entirely wirelessly.
What?
Yeah, the Galaxy S10e, Galaxy S10, and Galaxy S10+ all support reverse wireless charging or — as Samsung calls it — PowerShare.
Before we get into the guide of how to activate and use this feature, we'd like to point out that using wireless PowerShare is hardly a good option — inductuve charging is extremely inefficient and you will end up losing a lot more charge from the Galaxy S10 than the receiving phone will get. That said, if you happen to be full and need to revive a buddy's phone for a bit, it can work.
Wireless PowerShare works best if you are charging smaller things — like a smartwatch or the Galaxy Buds case. But sure, it can work for a phone. Here's how to do it:
I. Activate Wireless PowerShare
You can find the toggle to do this in the notifications shade. If it's not there, tap the triple-dot menu and open Button order to find the Wireless PowerShare tile and put it where you want it to be.