Galaxy Note 9 fire report is being investigated by Samsung, bringing back terrible memories
78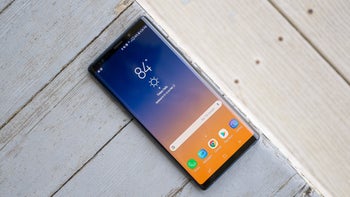 Samsung may have way more to worry about than losing part of the
OLED iPhone screen supply business to LG
next year, as a recent incident reportedly involving an early Galaxy Note 9 adopter brings back painful memories of a chapter in the company's history previously believed to be closed.

An experience suitably described as "traumatic" by the handset's owner, Diane Chung, quickly unfolded, as the mobile device produced a "whistling and screeching sound" before exhaling a "thick smoke."

The obvious ordeal was made worse by the fact the woman was "trapped alone" in an elevator when the Galaxy Note 9 "became extremely hot", destroying the contents of the purse where it was stored while making visibility and breathability a serious problem in the Bayside building lift.

Luckily, a "good samaritan" helped the woman put out the fire before wreaking more havoc, grabbing the allegedly defective phone with a cloth as soon as the elevator stopped and "plunking" it into a bucket of water.

Now, we know what you're thinking. The entire story sounds a little too dramatic and conveniently hard to verify. There are no witnesses of the actual occurrence apart from the woman that's suing Samsung for "unspecified damages and a restraining order barring the sales of any Galaxy Note 9s." Also, how many "good samaritans" could there be hanging out in a lobby with a bucket of water on hand? That's either incredibly lucky or completely fabricated.
At the same time, given
Samsung's troubled history
, it's definitely not wise to ignore any and all reports of incidents of this nature. Especially considering the massive battery squeezed into the not-so-massive body of the Note 9.
In fact, the company is taking the lawsuit very seriously, "investigating the matter" while highlighting this is the first complaint received in relation to a Galaxy Note 9 explosion. The
Note 7 fiasco
had to start somewhere too, but hopefully,
Samsung really did step up its safety check efforts
to avoid a repeat of the 2016 PR disaster.