Those still using the Samsung Galaxy Note 7 could have a ticking time bomb
23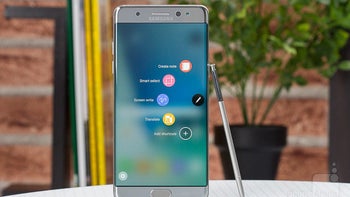 That led Samsung to recall the Galaxy Note 7 a second and final time, which resulted in another problem; some owners loved the device so much, they refused to let it go. By January 2017,
over 96% of all Galaxy Note 7 units had been returned to Samsung
. The manufacturer had sent out an update that prevented the phone from charging, and that seemed to be the last straw for many of the holdouts.
But not every Galaxy Note 7 purchased was turned in. Some airlines even continue to post signs at the airport stating that no one is allowed to board a plane if they are carrying a Samsung Galaxy Note 7. Sammy's own support page, last updated on April 17th, 2018, asks those with a Galaxy Note 7 to turn it in to Samsung, noting that the handset "poses a safety risk." And that risk isn't just to the phone's owner, but to innocent bystanders around him/her.
You see, on Reddit there are Galaxy Note 7 owners discussing how they are still using the phone, including one owner who posted pictures showing that the battery on his unit is beginning to swell. On XDA, there are hints on how to bring a "dead" Galaxy Note 7 back to life. Frankly, why take a chance? If you love the Galaxy Note 7, you can always look for last year's
Samsung Galaxy Note Fan Edition
. Made from
parts salvaged from returned and unsold Galaxy Note 7 handsets
, the Fan Edition has a somewhat smaller 3200mAh battery compared to the 3500mAh cell that was used to power up the Galaxy Note 7. And the Snapdragon 820 SoC that powered the Galaxy Note 7 is replaced by the Snapdragon 821 chipset on the Galaxy Note Fan Edition.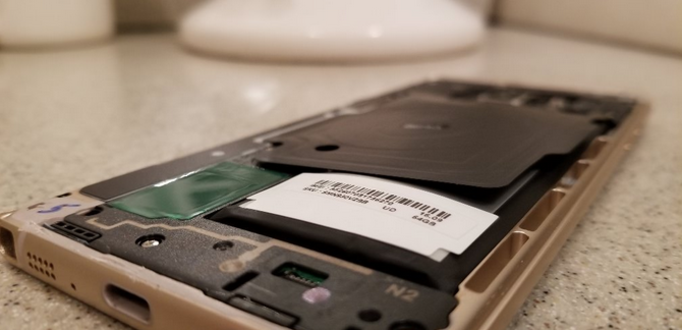 The battery on a Samsung Galaxy Note 7 that was still being used by its owner as recently as a month ago, shows signs of swelling
Look, it's really a moot issue at this point.The
Samsung Galaxy Note 8
was launched last year and the
Galaxy Note 9
will be unveiled two weeks from tomorrow. If you still happen to own a Galaxy Note 7, you really should turn it into Samsung. As recently as April, the company said that returned units can be exchanged for another Samsung, or a refund based on the terms of the expanded Note 7 recall. Now is the time to look ahead instead of looking back.
"Samsung has announced an expanded voluntary recall on all original and replacement Galaxy Note7 devices sold or exchanged in the United States in cooperation with the U.S. Consumer Product Safety Commission and in partnership with carriers and retailers. Since the affected devices can overheat and pose a safety risk, we are asking consumers with a Galaxy Note7 to power it down and contact the carrier or retail outlet where they purchased their device.

Consumers who have a Galaxy Note7 device can exchange their phone for another Samsung smartphone, or receive a refund, under the terms of the expanded U.S. Note7 Refund and Exchange Program.

If you bought your Galaxy Note7 from Samsung.com you should click here to process your refund or exchange. If you have questions, you should contact us at 1-844-365-6197 and we can help you."-Samsung
Recommended Stories