Galaxy Buds 2 get unique 360 Degree audio recording and the Galaxy Watch gets Zoom camera controls
We may earn a commission if you make a purchase from the links on this page.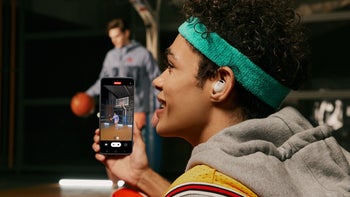 Well, isn't this a slew of Samsung announcements. First we find out that
the Galaxy S23 reveal is right around the corner
, then we hear about the great updates that are headed to the
Galaxy Buds 2 Pro
and the
Galaxy Watch 5
and 4 really soon.
Very few things can go in the category of making an already great product better. What is Samsung's key to getting in there? Both of the announced updates will change the way you approach and use the camera app of your Galaxy smartphone, which is already quite the powerhouse to begin with. However, when paired with your Galaxy Buds 2 Pro, your video recordings will record 360-degree audio, while your
Galaxy Watch 4
or 5 will be able to act as a remote zoom controller.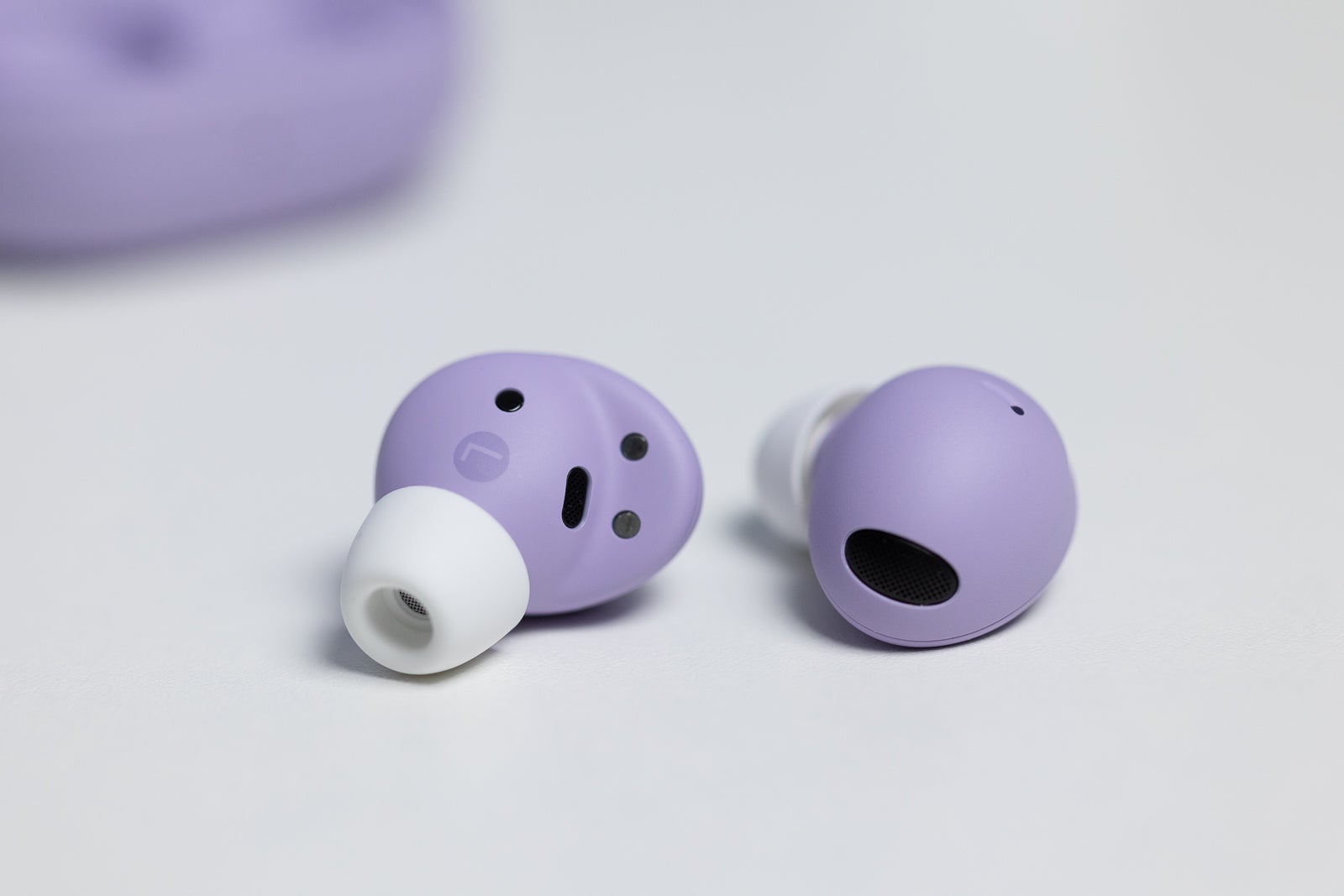 The Galaxy Buds 2 Pro aren't only powerful — they also look fresh!
What is 360 Degree audio recording on the Galaxy Buds 2 Pro?
The 360 Degree audio recording feature headed to the Galaxy Buds 2 Pro allows users to capture audio, as if with specialized equipment. The feature works when capturing video while the Buds are connected to the user's phone and it uses the microphones on each individual earphone — known as binaural recording — to recreate the complete soundscape in which the recording is taking place.
This means that you'll have a whole new depth of realistic soundscapes to explore – as long as you're wearing earphones. While having the Galaxy Buds 2 Pro on, the way the sound feels will seem lifelike, and that is also what will be captured and passed on through your captured video recordings.
Through the magic of LE audio — a state of the art Bluetooth standard — sound quality on the Galaxy Buds 2 Pro is not only increased, and therefore inherited onto your video recordings, but the latency and power efficiency become further improved too.
This new feature is headed to your Galaxy Buds 2 Pro right now. Samsung plans to roll out the update today, but for the time being, it will be available only to owners of the
Galaxy Fold 4
or
Galaxy Z Flip 4
. That being said, the feature will eventually reach all Samsung smartphones that are running One UI 5.0 or later and have support for LE Audio.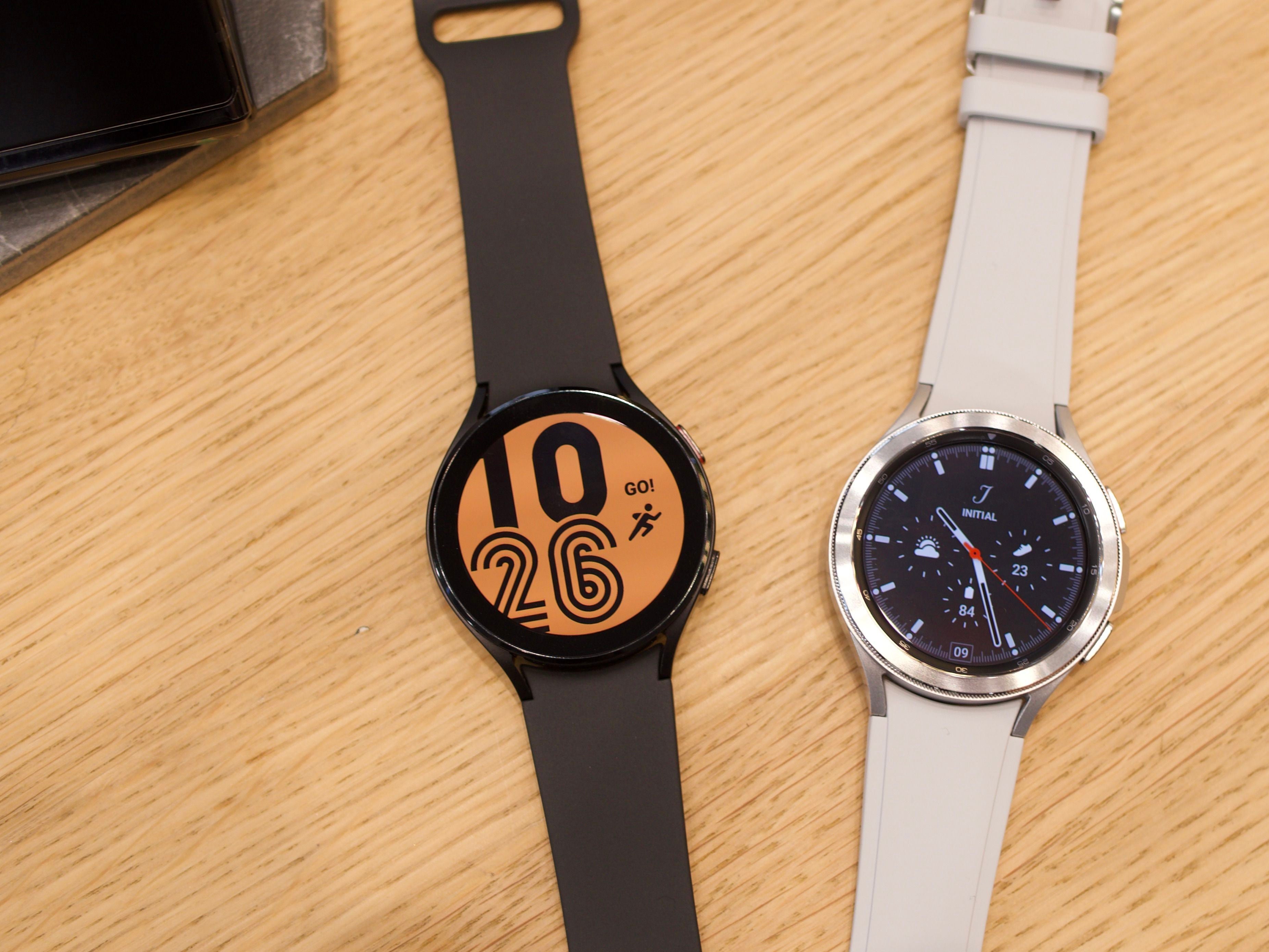 The Galaxy Watch 4 is from 2021, but is still a player in the market.
What's in the new Galaxy Watch update?
Samsung is also looking to empower tripod lovers to get the most out of their Galaxy phones. Ever had that moment, where you've spent time setting up the shot, only to find out that it needs a bit more tweaking?
Well, the February update for the Galaxy Watch will be able to help out. It will allow its wearer to control the Zoom of their Galaxy phone camera, through pinching in and out of the Watch display or through turning the watch's crown for increased precision.
This feature will be added to the existing Camera Control app, available on the Galaxy Watch. Thus far, it allows users to take snaps, start video recordings, switch the camera's orientation, set timers and even see quick previews of the snaps. That's quite a lot of hands free control indeed, and pretty much matches the
Apple Watch
's hands-free capabilities.
The latest update will be released some time around the start of February, possibly to coincide with
Samsung's Unpacked event — which you can watch live
— for the
Galaxy S23
. The update will be available to all sizes of the Galaxy Watch 4, Watch 4 Classic, Watch 5 and Watch 5 Pro models.
Doing Smart Wearables the
right

way

Remember when we mentioned

Samsung

's key to making an already great product even better a bit earlier? Well, now we can say that it would be interconnectivity. Sure, their Buds and Watches already achieve quite a lot on their own, however, their ability to work together in order to enable each other to do more is precisely what makes Samsung's approach worthwhile.

Given the dedication of the Big S to longevity and its unique approach to software upgrades, it's no wonder that there are so many Galaxy fans out there. And considering that the company is on a roll with exciting announcements lately, it's certainly a great time to be a fan indeed.