Get a free Samsung Galaxy S9 or S8 with this incredible Costco/T-Mobile deal
5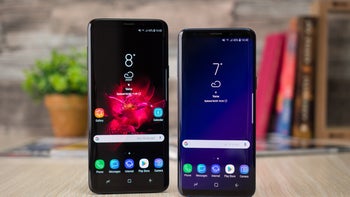 Samsung's latest high-end smartphones have featured prominently on some of the most interesting lists of upcoming Black Friday deals from retailers like
Target
,
Walmart
, and
Best Buy
, but if you're looking to beat the frenzy, there's no beating a joint Costco/T-Mobile promotion kicked off earlier today.

The first thing you need to do is visit your nearest Costco Warehouse location, where a new Samsung Galaxy S9+, Note 9, S9, or S8 will have to be purchased at its full retail price. Well, technically, you also need a Costco membership, but you probably already knew that.

What you'll want to do next is activate two lines of T-Mobile voice service (if you're a new customer) or just one on an existing account with a "qualifying" voice plan. That's definitely the trickiest part, but believe us, the effort will be well worth the payoff.

Finally, an "eligible" device in "good condition" needs to be traded in for you to maximize your savings. The list includes both new and old phones with high-end specifications, from the Galaxy S6 series to the GS7, GS8, Note 5, Note 8, Google Pixel, Pixel XL, Pixel 2, 2 XL, LG G6, G7, and even the OnePlus 5, 5T, and 6.
With us so far? That's great, because it's now time to enjoy your (essentially) free Galaxy S9 or S8. Or get a whopping $750 off the full retail price of the Galaxy S9+ or Note 9. The "fair market value" of your trade-in will be offered as a bill credit first, with the rest of the dough headed your way as a rebate card within 6 to 8 weeks of submitting a claim at the
T-Mobile Rebates page
using the "COSTCOSAMSUNG" promo code.