The global end of free Netflix password sharing is inching closer and closer
4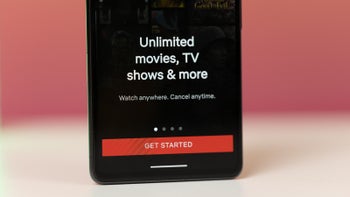 Netflix is taking a break from indiscriminately and inexplicably cancelling popular shows and spending hundreds of millions of dollars on instantly forgettable action movies to... further enrage many of its longtime users with
the expansion of a hugely unpopular policy
.
What was once touted as a key selling point of the industry-leading video streaming platform is now considered a plague in need of immediate eradication to see "improved overall revenue" in the mid and long term.
Of course, something as universally embraced as Netflix password sharing practices can't simply disappear at the snap of Ted Sarandos' fingers, which is why the company slowly and gradually
implemented "paid sharing" measures
in markets like Argentina, the Dominican Republic, El Salvador, Guatemala, and Honduras last year.
This little Latin American experiment was apparently successful for the service, generating "cancel reaction" and negatively impacting "near term member growth" in the countries listed above while making Netflix confident of revenue boosts once that visceral initial response fades away.
Consequently,
the plan to roll out
this "feature" in other countries and regions is going forward, and before long, free password sharing is unlikely to remain a thing anywhere in the world. For the time being, the exact geographical and cost-related details of the impending paid sharing expansion are unclear, but odds are you'll find out everything you need to know about the "initiative" in the very near future.
Netflix says
a "broader" launch will take place at some point "later in Q1 2023", which could be a couple of months... or a couple of weeks away. Either way, it definitely won't be long before you'll have to cough up (at least)
a couple of extra bucks
a month for every "additional home" enjoying Netflix content on your account. Oh, well, at least actual subscription prices are not being
increased

again
... just yet.