Netflix executive explains why it can charge premium ad rates for its ad-supported tier
1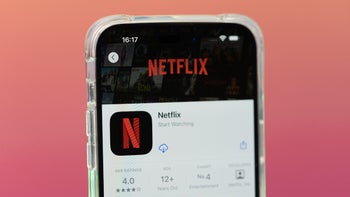 After a report in the media back in November said that
the new Netflix "Basic with Ads" service tier was off to a slow start
, the company denied that the ad-supported service was failing to meet expectations. The streamer's co-CEO Ted Sarandos said at a conference last month, "Advertising for us is 'crawl, walk, run.' We just turned it on, and it works." But data from
Antenna
showed that in the first four weeks of availability, the ad-supported tier was responsible for only 9% of U.S. subscriptions.
Not only was the "Basic with Ads" the least popular service tier for November but only 0.1% of existing Netflix subscribers switched from another plan to the streamer's ad-supported service. The latest update on how this tier of service is doing came during CES in Las Vegas when Netflix President of Worldwide Advertising, Jeremi Gorman, was being interviewed at Variety's Entertainment Summit.
Netflix says that it has a variety of ads covering different industries which won't bore viewers

As reported by
Variety
(via
TechCrunch)
, the executive was talking about the quality and the diversity of advertisers when she said, "It's really across the board. We're seeing CPG companies, luxury companies, automotive companies…[and] retail. We're seeing a broad swath. There's a wide variety of advertising types, and I think we'll continue to see that." The breadth of the industries represented in the ads is considered good for subscribers to the "Basic with Ads" service since they won't see have to sit through several boring car ads in a row.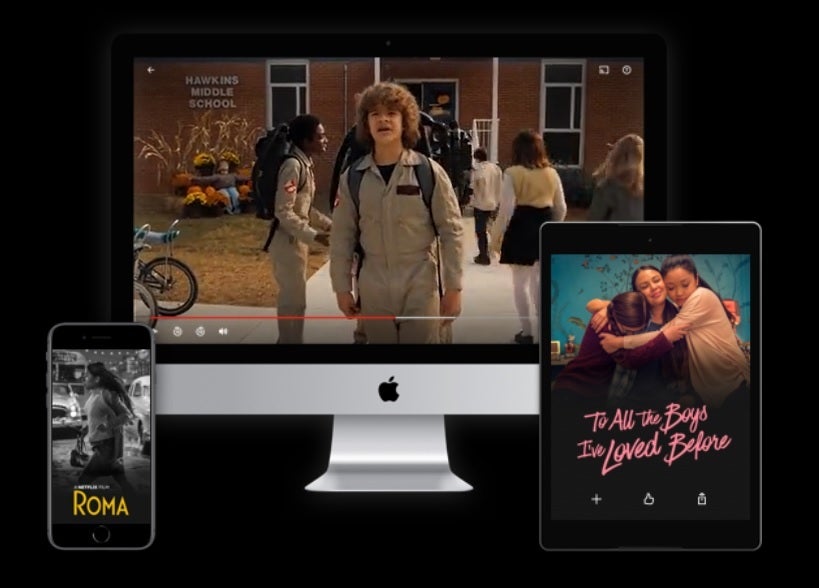 Netflix says that its Basic with Ads tier is doing well
Gorman says that the initial ads in Netflix's mix for "Basic with Ads" includes automotive spots, ads for consumer packaged goods, and commercials for retail and luxury marketers. Because Netflix originally launched without an ad-supported tier of service, many of the deals it made for content to stream didn't include AVOD rights (advertising video on demand). This gives Netflix limited ad inventory limiting revenue opportunities although the company is working on the licensing situation.

Some of the complaints about the ads come from advertisers who aren't happy about what they call "Super Bowl CPMs." CPMs, or cost per thousand, is the price charged for 1,000 impressions of an ad on a website or app. Calling them Super Bowl CPMs is a way of complaining that Netflix is charging advertisers too much money. Gorman isn't denying that Netflix charges what she calls "premium" rates. She says that they are justified.
Netflix executive says the company is justified in charging premium rates for ads
"From a supply-demand perspective, the premium CPMs are reflective of two things: one is that we just couldn't take that many advertisers. We certainly didn't want to disappoint anybody." She continues, "Then secondarily, the premium content environment in which the ads run I think warrants a high CPM." She also states, "I think we're certainly humble enough to very much understand we're top of market, and in addition to that, the market will more or less dictate to us what are reasonable CPMs."
Right now Netflix is running traditional 15-second and 30-second ads but is considering offering other types of sponsorships in the future. For example, eventually a particular show could have a single sponsor. Netflix could also allow advertisers to target the placement of certain ads depending on the content or based on demographics such as age and gender.
The "Basic with Ads" service is $6.99 per month and video streams in HD (720p) resolution over a single device. The company describes it by writing, "Basic with ads is a great way to enjoy movies and TV shows at a lower price. You can stream your favorites on any device with limited ad breaks. This plan does not allow downloads and a limited number of movies and TV shows are not available due to licensing restrictions. Some location and device restrictions also apply."
The ad-supported tier is available in the U.S., the U.K., France, Germany, Spain, Italy, Australia, Japan, Korea, Brazil, Canada, and Mexico. At the moment, there are no plans to expand the reach of the service. While Gorman's comments don't mention how well the tier is doing in terms of subscribers, from the standpoint of attracting different advertisers in various industries, it sounds like a success for the company.