Apple improves FaceTime thanks to a major change
1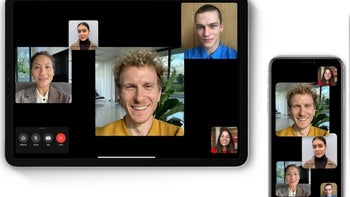 According to Brazil's MacMagazine
(via
9to5 Mac
), the iOS 14.2 update seems to have updated the resolution of FaceTime calls even though this was not credited on the update's changelist by
Apple
. MacMagazine says that based on official specs pages for all iPhone models since 2017, iPhone 8 units up to the iPhone 11 series can send and receive FaceTime HD with a resolution of 1080p over Wi-Fi. The
iPhone 12
, iPhone 12 mini, iPhone 12 Pro and iPhone 12 Pro Max can use FaceTime HD via WiFi and 5G. No iPhone model can use FaceTime HD and take advantage of the maximum 1080p high resolution images over a 4G/LTE cellular connection, even the new 5G enabled models. MacMagazine believes that Apple disseminated the updates between November 4th and November 9th; that is around the time when Apple was pushing out iOS 14.2.

Apple upgrades FaceTime to a 1080p resolution on iPhones released in 2017 and later
FaceTime was unveiled by Apple on June 7th, 2010 with the introduction of
iPhone 4
. You might recall that AT&T at the time, prevented its unlimited customers from using FaceTime over a cellular network forcing said subscribers to use a Wi-Fi connection for a FaceTime convo. AT&T was eventually called out by the FCC for violating Net Neutrality rules. Keep in mind that a group video chat can take place over FaceTime with as many as 32 participants involved at one time. We should mention that FaceTime HD is not available on any iPad model.
FaceTime HD delivers a noticeable difference in image quality compared to the non-HD version of the application. It is not known why Apple decided not to include the FaceTime upgrade in the iOS 14.2 documentation, deciding instead to keep mum about the upgrade. Even though Apple maintained radio silence about this, it does make sense to make FaceTime better during a global pandemic as more and more iPhone users face a second round of shutdowns.