eBay removes listings of phones with Flappy Bird installed
11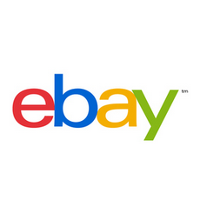 You thought you had won the lottery. Being the kind of person that you are, you jumped on the Flappy Bird bandwagon before everyone else, and you were slightly amused when it went viral. And then,
when Vietnamese developer Dong Nguyen decided to pull the game from app stores
because of its addictiveness, you patted yourself on the back for being so prescient.
But when you read (right here on Phone Arena, of course) that
phones with Flappy Bird installed were going for almost six figures
on eBay, you were outright giddy. In your head, you figured out that you would sell that
Apple iPhone 5s
that you installed Flappy Bird on, pay the non-subsidized price for a new phone, and have enough money left to live carefree for the rest of the year. Imagine, sleeping in until noon every day.
But it is time for us to slap you across the face. First, yesterday we revealed a website that someone had put up that allows you to
play Flappy Bird using the browser on your phone or tablet
, thanks to HTML5. And it is completely free and doesn't require you to have previously installed the game on your device. And if that isn't enough to bring you back to earth, eBay has canceled all of the auctions and sales of phones and tablets with Flappy Bird on board. You see, there is a little known requirement that eBay has in force for phones and tablets being auctioned on the site. Such devices must be restored to factory settings before getting listed.
Let's hope that you didn't burn any bridges with your boss before you blew that cigar smoke in his face, and told him that you quit your job. But even if he won't take you back, and you are currently unemployed, you still have some thing that many people don't have. Your phone still has Flappy Bird installed on it.
"After reviewing your eBay account, it appears that you have not followed eBay's guidelines to list a device that can hold media or software. As a result, we've taken the following action:

- Listings have been removed.
- We have credited all associated fees except for the final value fee for your listing(s).

Smartphones and tablets must be restored to factory settings before they are allowed to be sold on eBay. Please remove all content from your device, including the game Flappy Bird, before you attempt to list your item again. Please be sure your current and future listings follow these guidelines, keeping in mind that additional listing violations could result in the suspension of your account.

We understand that you may have been unaware of these guidelines, and we encourage you to learn how to keep your experiences on eBay successful.

We appreciate your cooperation.
Thanks,

eBay"
source:
MacRumors