A BlackBerry KEY3 could happen at some point, but don't expect 5G connectivity
2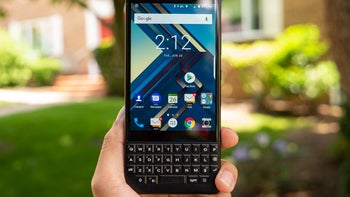 The BlackBerry KEY2 is almost 18 months old and still waiting for a follow-up
You know how it seemed like
BlackBerry and Nokia were coming back from the dead
with the help of exclusive global brand licensees TCL and HMD Global respectively? Well, unfortunately for QWERTY nostalgics, we haven't seen an entirely new BlackBerry-branded phone released
in more than a year
and the wait is set to continue for a
KEY2
or
KEY2 LE
sequel.
Obviously, it's hard to stay relevant in today's incredibly crowded and competitive mobile industry while doing nothing to either attract new customers or retain existing ones. What's perhaps even more painful to hear is that TCL plans to snub a number of modern trends for the BlackBerry product portfolio, having
no intention to join the foldable party
or equip an
eventual KEY3
with 5G connectivity.
Blackberry Key 3 release date
For what it's worth, it sounds like a BlackBerry KEY3 (name unconfirmed)
is
happening, although we still don't know the "when" or even the "what" of the equation (as in what kind of upgrades might be in the pipeline). But 5G speeds will definitely not be part of the package, as whatever TCL is cooking up for the BlackBerry brand next,
the Chinese company's general manager of global marketing says
"it's not an entertainment device and you can already get your email pretty fast." That's pretty much a wrap when it comes to the probable release date of the yet unannounced device.
That seems like a very reductive description of the appeal of existing BlackBerry smartphones, not to mention 5G support is widely expected to improve far more than the "entertainment" functionality of tomorrow's mobile devices. Bizarrely enough, Stefan Streit says TCL is interested in experimenting with 5G implementations on products like 8K TVs or refrigerators, which must mean the company considers those to be "entertainment devices."
At the same time, both TCL-branded and Alcatel handsets with 5G connectivity are being seriously considered, with at least one such product likely to be released "by the middle of next year" at an affordable price point of between $500 and $600. That could explain why BlackBerry's evolution is being put on the back burner, especially with TCL already
committed to launching a foldable design
under its own brand
sometime in 2020
.
Recommended Stories