Best Father's Day gift ideas and deals (2020)
We may earn a commission if you make a purchase from the links on this page.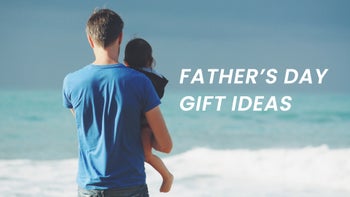 Father's Day is all about honoring fatherhood, and the influence fathers have on our society. Dads not only lead by example, but are proven to have significant positive effects on their children's first steps towards independence. Those who grow up with involved father figures are less likely to have run-ins with the law, or perform poorly in school and at the job.
Which are some of many reasons dads deserve being acknowledged and honored with a thoughtful gift on Father's Day, even if finding the right one can be challenging. Not all dads are openly sharing about their hobbies and interests, but most dads certainly do enjoy cool gadgets. Let us check out some of those Father's Day gift ideas, hopefully helping you choose the perfect Father's Day gift on the way.
When is Father's Day 2020?
This year, Father's Day happens on a Sunday, June 21st. With just a few days left to find a unique gift for Father's Day, it's important to remember that the delivery of certain items may itself take several days. Now is arguably the perfect time to order a gift for your dad, so that it can arrive in time for Father's Day. In the case of Amazon, you can always keep an eye on shipping and arrival dates for each item, shown just over the "Add to Cart" and "Buy Now" buttons.
Get Amazon Prime for fast, free delivery (30-day free trial)
Best Father's day gift ideas: phones
Kyocera DuraXV Extreme

Rugged, waterproof flip phone for those who want toughness
When flip phone nostalgia clashes with the need for a tough, reliable phone that covers all the basics, including support for mobile web and a built-in GPS, this is the one to get. It even has a flashlight!
Sonim XP3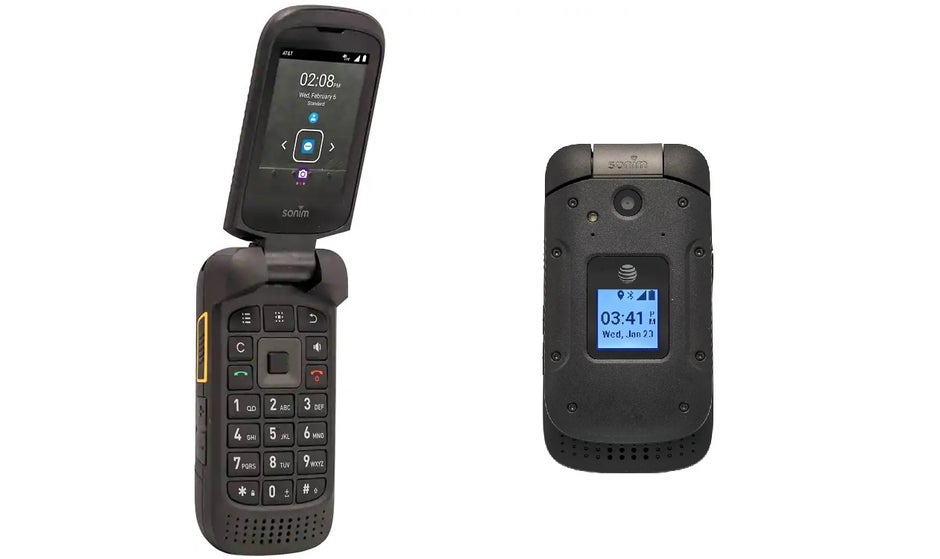 An ultra-rugged IP-68 certified cell phone
This flip phone from AT&T is built to communicate and thrive in extreme conditions. It also sports a 5-megapixel rear camera.
CAT S48c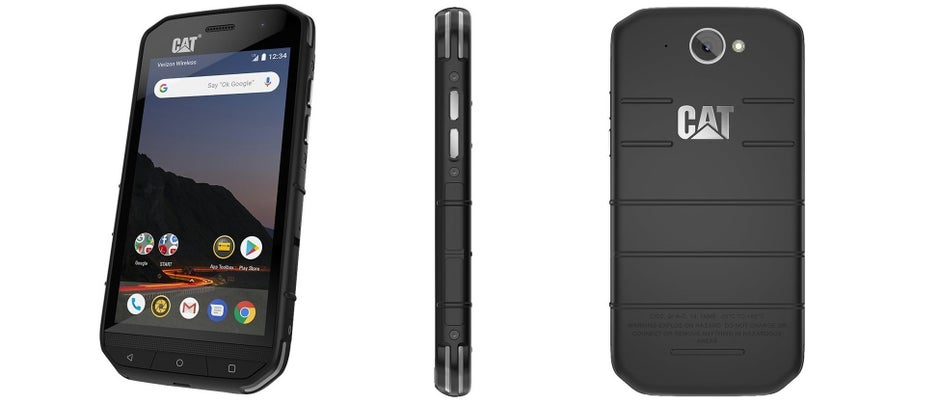 When a tough smartphone is more to his liking
Sporting a 5-inch screen, good mid-range specs, front and back cameras, and all the features of a modern smartphone, but in a tough body - this is the perfect phone for dads who are ready to make the switch from feature phones to smartphones.
Moto G Power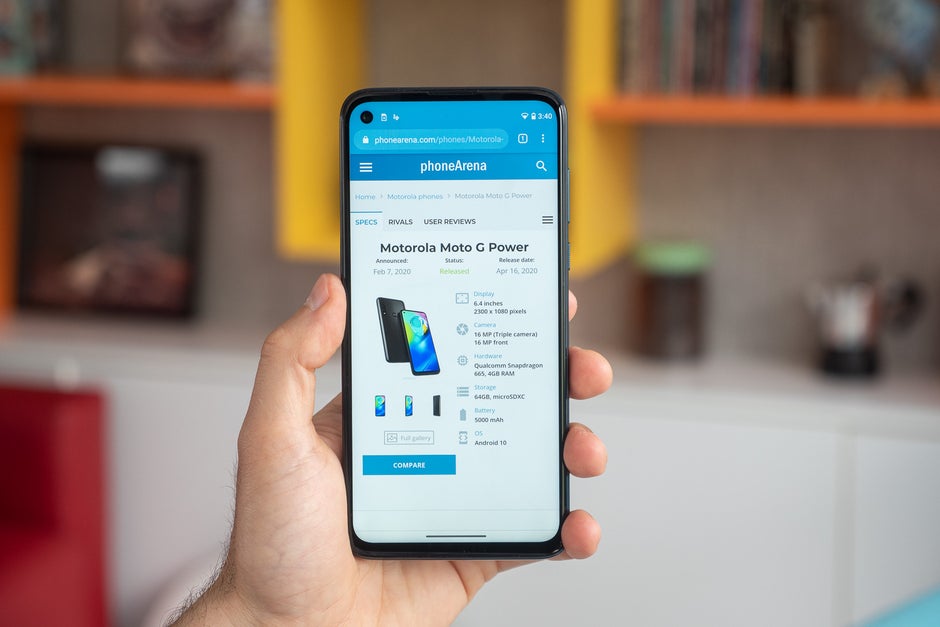 A new phone from Motorola with solid battery life
Motorola's new G Power is a modern smartphone with a beastly 5000 mAh battery on board, offering up to 3 days of battery life on a single charge. It also features an AI-powered camera system for great photos with zero tweaking. Along with its main camera, it packs macro and ultra-wide cameras.
For more Father's Day phone ideas, also check out:
Best Father's Day gift ideas under $50
Cool phone cases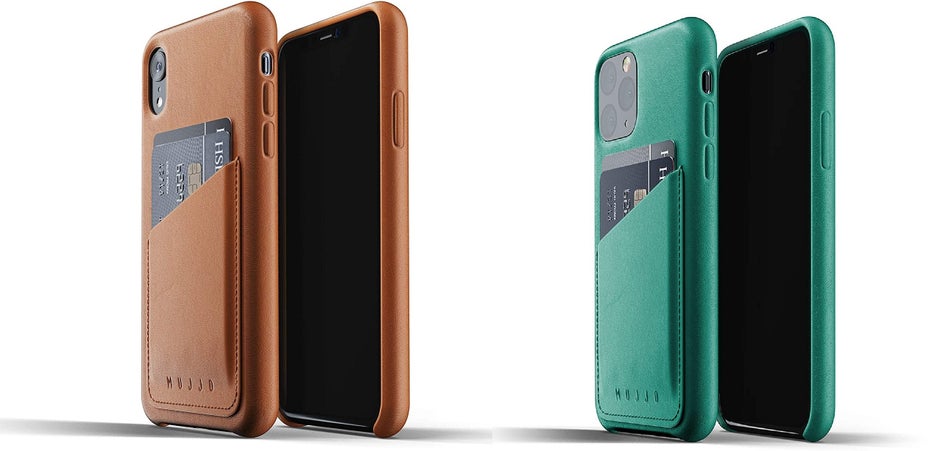 For a more durable and stylish smartphone
There's a healthy variety of cases out there, at least for the more popular smartphone models. Phone cases can not only add a more personalized look to dad's smartphone, but make it way more durable and even more functional, if they offer a built-in kickstand or wallet.
A phone case can not only be among the most affordable Father's Day gifts, but a highly needed one for most dads, especially if rocking a glass smartphone. Aside from the obvious drop and scratch protection, a case can hide the scratches on an already roughed up smartphone, giving it a whole new, fresh look.
Additionally, among the more unique father's day gift ideas is the option to purchase a customized case, with either a name of your choosing printed on the back, or an entire photograph. For this, check out:
How to make a custom iPhone case
(Use code

#dad

for 15% off before June 21st)
Anker SoundCore bluetooth speaker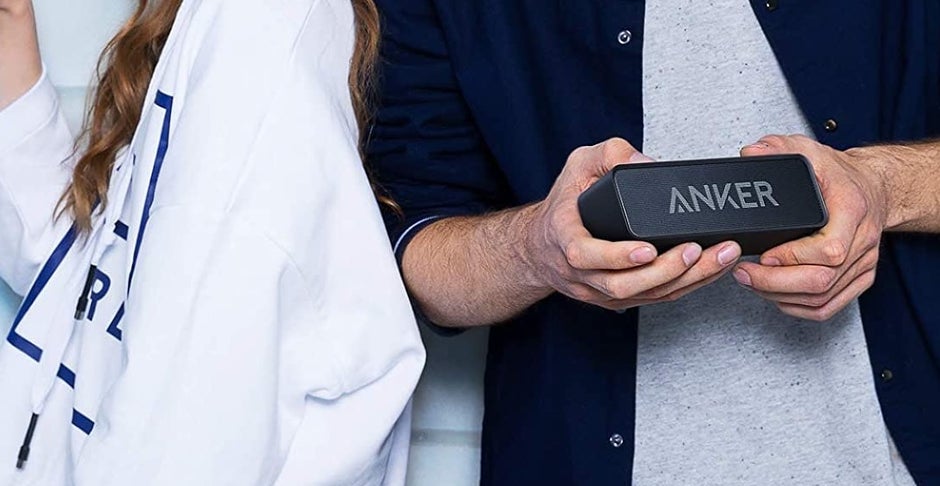 A solid, portable bluetooth speaker with long battery life
Despite being so small that it's almost pocketable, the Anker SoundCore provides nice and loud sound thanks to its stereo speakers and a patented bass port. Great for camping trips and travel in general, or even as a main speaker in a game room.
Songs can be played easily over Bluetooth from a distance of up to 66 feet, with Anker promising a solid full-day battery life.
Also check out:
Best portable wireless Bluetooth speakers this year
Amazon Echo Flex mini smart speaker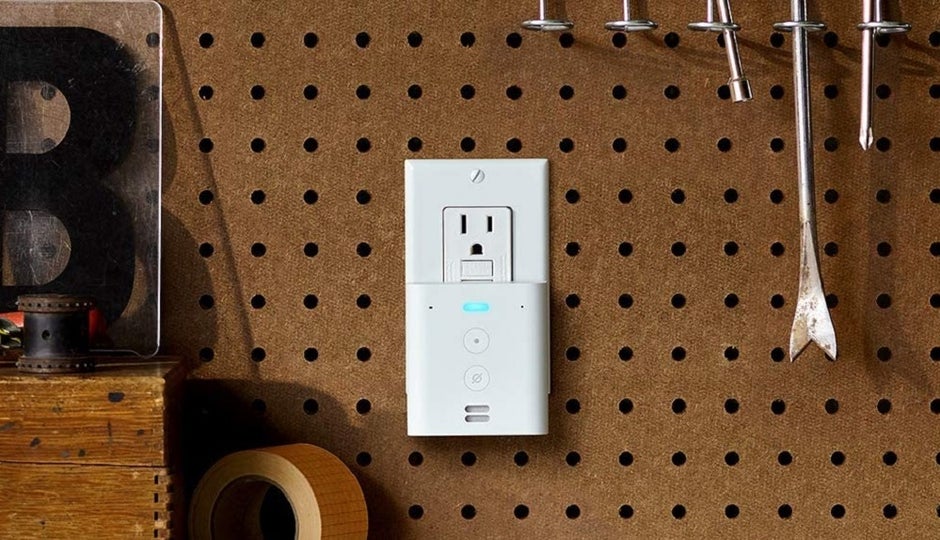 A simple smart assistant for easy access to the internet
One of the easiest and most affordable ways to get the Alexa smart assistant in a home is with Echo Flex, which is a mini smart speaker that comes with a bonus Wi-Fi smart bulb.
Its small size makes it convenient to plug into any room, immediately providing a smart assistant for dads who prefer the more natural voice control over typing on smartphones and laptops, in order to use the internet for getting the latest news, finding out information, or simply for setting personal reminders.
A Netflix, Hulu or Amazon Prime subscription

The convenience of watching his favorite movies and shows at his leisure
What could be better than giving movie-loving dads an immediate access to both classic and new movies and shows? No TV schedules, no ads, just a wide range of great movies to enjoy in high definition, be it on a tablet, smartphone, computer or smart TV.
Subscribing can be done by either downloading the streaming service's app on the device it will be watched on, and registering an account, or online on its website. Subscriptions normally cost under $15 per month. Netflix, for example, offers a Basic (standard definition) $8.99 monthly subscription, while its Standard plan allows for watching in high definition and on two devices at the same time, for $12.99 monthly.

Anker PowerCore Slim portable charger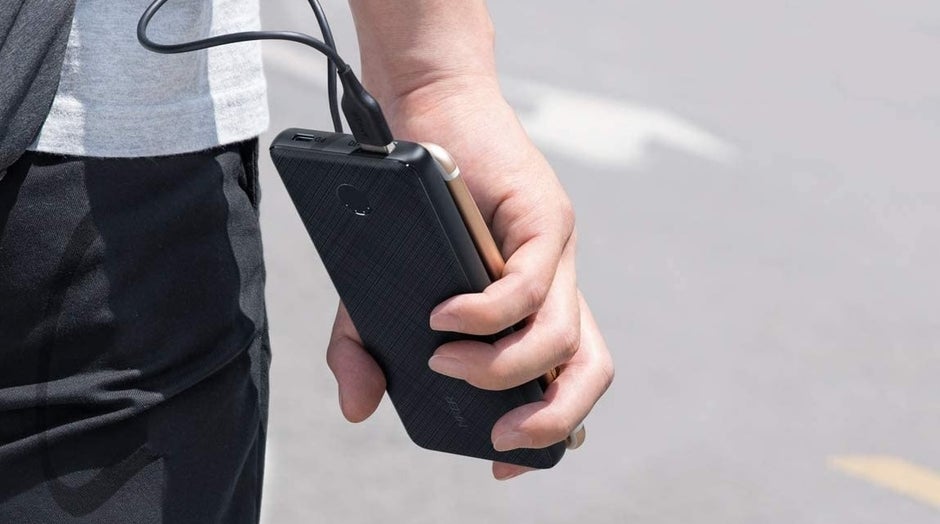 For charging portable devices on the go

For dads who often run out of battery life on their smartphone while going about, or are into hiking, a portable charger could be a life-saver. Once charged and ready, the Anker PowerCore Slim 10000 holds enough charge to top up most smartphones twice.
It itself is about as big as a smartphone, so it can either be pocketed or thrown into a backpack and forgotten until needed. It's compatible with most phones and tablets, as well as other portable devices, such as Bluetooth speakers.
Also check out:
Best portable chargers and power banks for your phone
OlloClip Telephoto+Fisheye+Macro lenses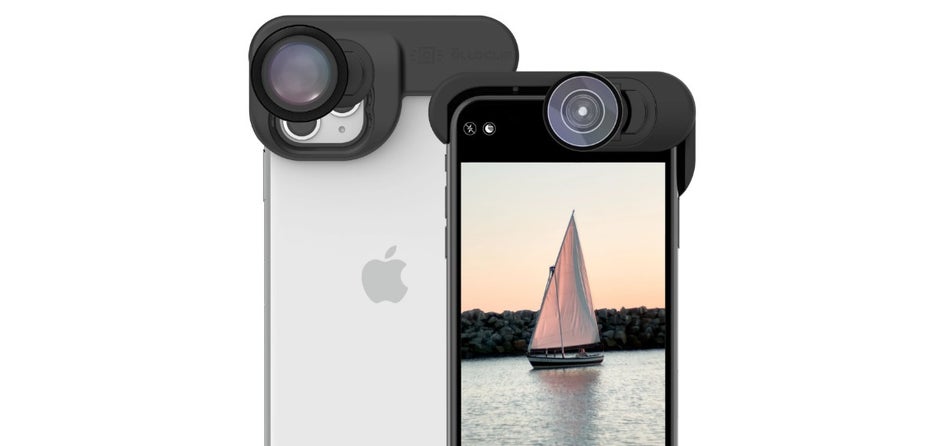 For the photography enthusiasts
Dads remember the times before smartphones, when finally seeing your photos after waiting for them to be developed was an event. Now, thanks to smartphones, a picture shows up the second you take it - impressive! At least considering how things were just 20 years ago.
And while modern smartphones often take incredible photos automatically, being able to attach specialized lenses could give dads who are into photography a whole new dimension of creative freedom.
OlloClip lenses are of the highest quality and come for a variety of iPhones and Samsung Galaxy smartphones. This specific bundle offers a telephoto 2X lens, a Fisheye + Macro 15X 2-in-1 lens, and even a Bluetooth camera shutter.
Buy the OlloClip iPhone 11 Pro Max ElitePack Telephoto+Fisheye+Macro
Best Father's Day gift ideas under $100
Tile Pro - 4 pack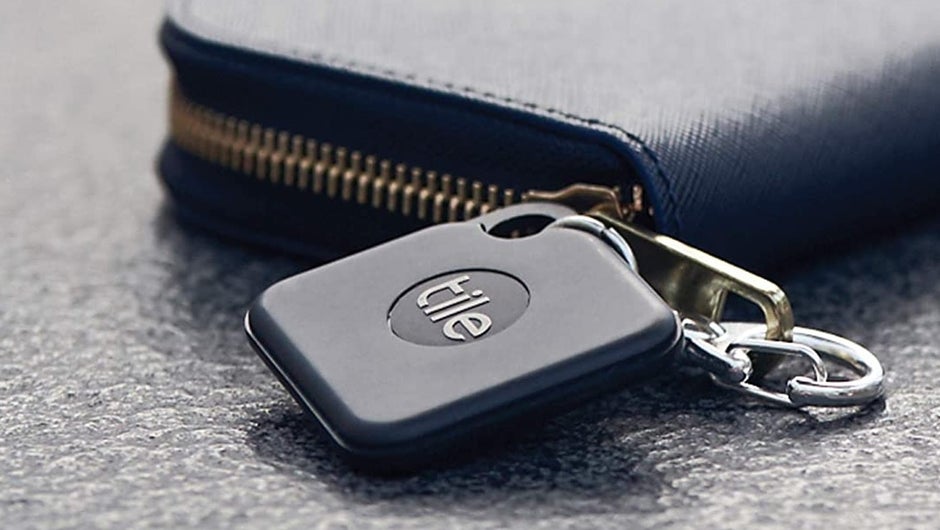 Help dad never lose his keys, wallet or valuable items again
With a pack of Bluetooth trackers like Tile, which can be attached to any valuables, making them easy to find via a smartphone, this could be a super useful gift for certain dads.
Amazon Echo Show 5 with an adjustable stand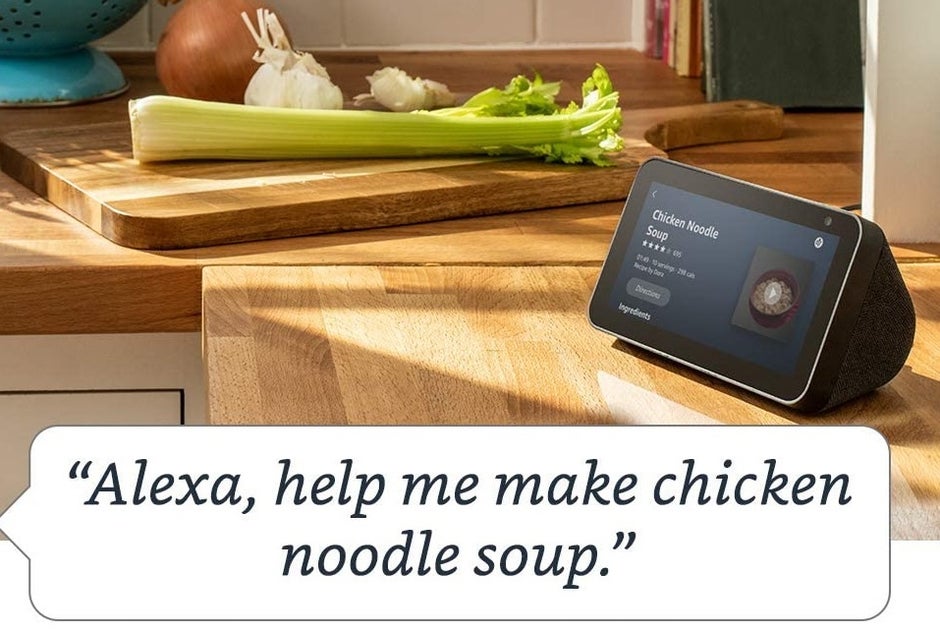 A convenient smart assistant with support for video calls
With the Echo Show, you can not only stay in touch with dad over long distance, thanks to its 5.5-inch screen and support for video calls, but provide him with an easy-to-use window to the internet.
The Alexa smart assistant is built-in and can understand intuitive speech commands and questions, making it capable of providing news and so much more to even the least tech-savvy dads out there.
Amazon Fire HD 8 tablet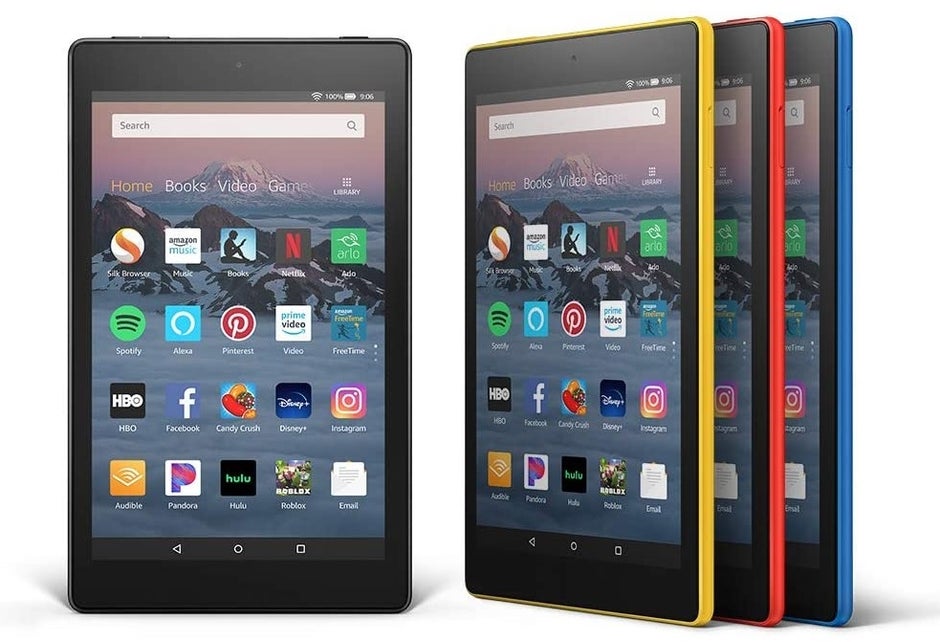 A great device for reading books and watching movies anywhere
This affordable tablet with an 8-inch display can hold thousands of books, for up to 10 hours of reading on a single charge, or be used as an Amazon Prime Video or Netflix movie and show watching device.
Dad can also check his mail and connect with his kids and grandkids on it, thanks to its camera and support for many video calling apps. It's also well suitable for casual gaming, with a number of fun one-on-one multiplayer (and single-player, of course) card and pool games available, among many others.
mophie Juice Pack Access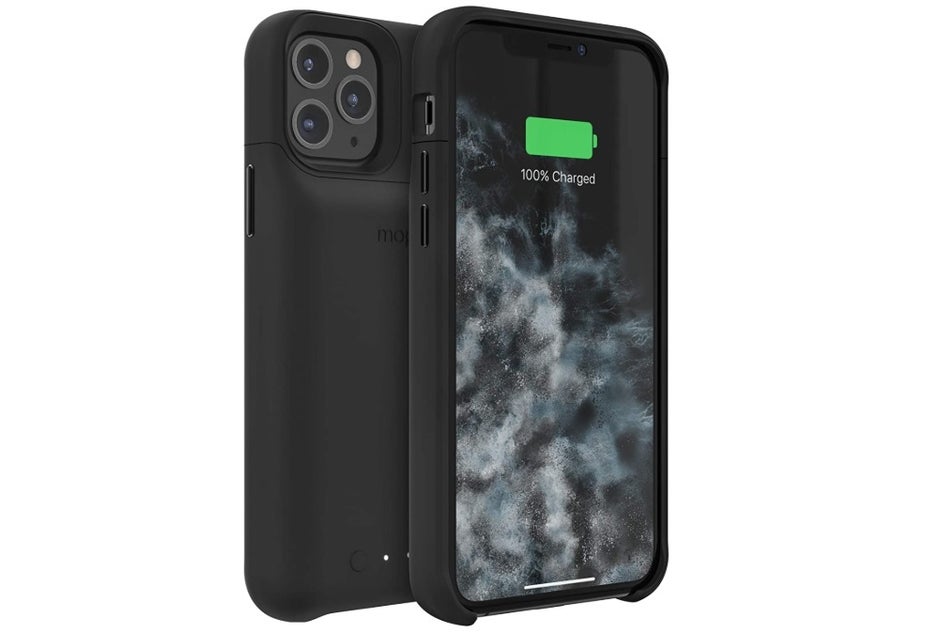 A dad who recently moved to smartphones may be unsatisfied with their single-day battery life, so a convenient wireless charging battery case like one this would make a fantastic Father's Day gift.
Best Father's Day gift ideas under $150
Fitbit Charge 4 fitness and activity tracker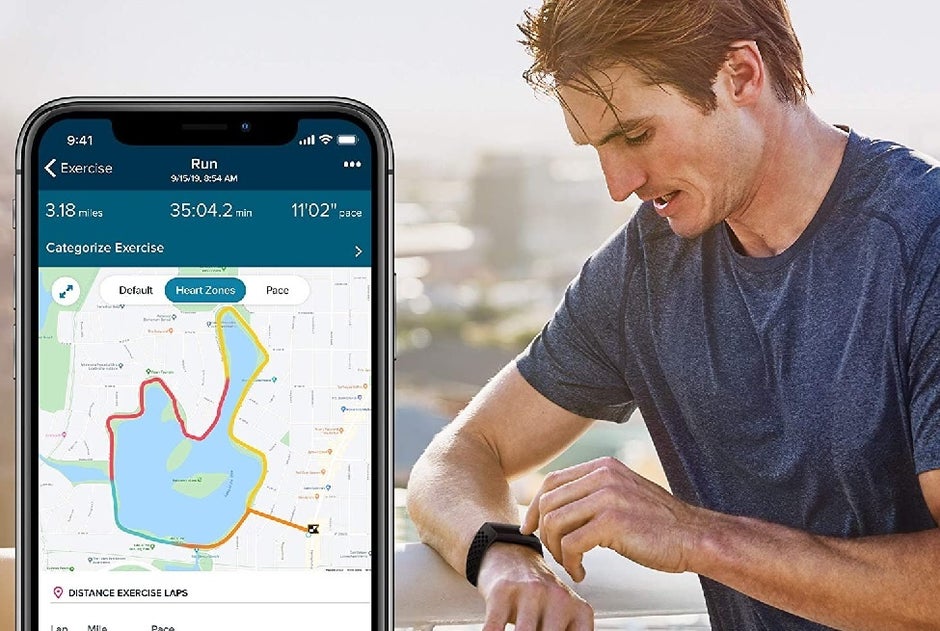 Built-in GPS, heart rate monitoring, sleep tracking and more
When it comes to Father's Day gift ideas for the sports-oriented (or simply health-conscious) dads, a
fitness tracker
could prove a great, fresh gift that can be useful in more ways than one.
The Fitbit Charge 4 provides not only smartwatch features such as time and date, along with smartphone notifications and controls, but a fitness band in general inspires a healthier and more active lifestyle. The Charge 4 also comes with 90 days of free Fitbit Premium, which offers guided programs, workouts, personalized insights and more.


Bose SoundLink Revolve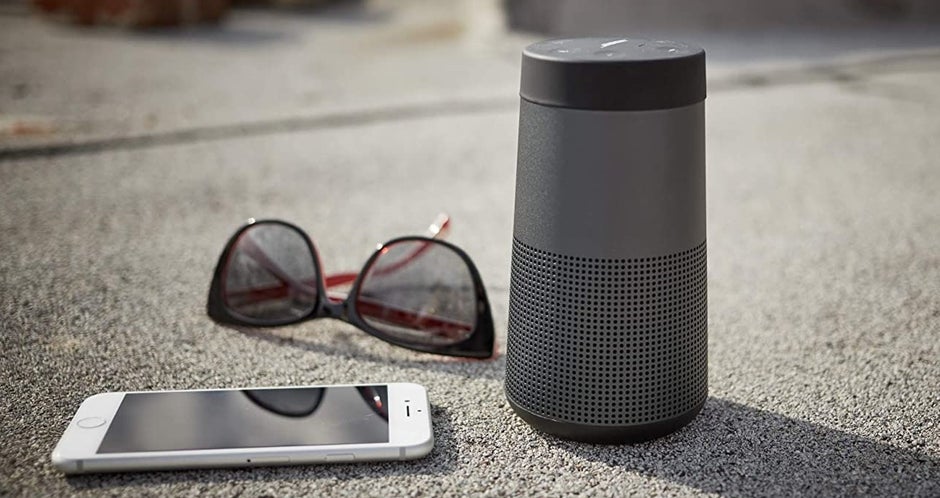 Quality portable Bluetooth speaker
Offering deep and loud 360 surround sound, the Bose SoundLink Revolve is a quality speaker choice for music-loving dads. It also packs in a microphone for answering phone calls, and lasts up to 12 hours on a single charge.
Audio-Technica AT-LP60XBT-BK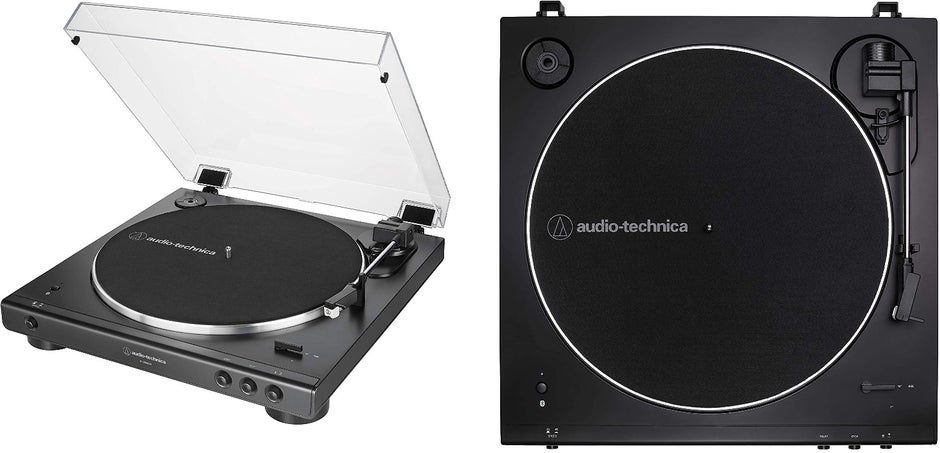 One gorgeous vinyl turntable
This beautiful vinyl turntable comes with Bluetooth support for high-fidelity wireless audio, so it can either connect to speakers wirelessly, or via the included dual RCA cable. It's fully automated, with an anti resonance, die cast aluminum platter.
Fitbit Versa 2 health and fitness smartwatch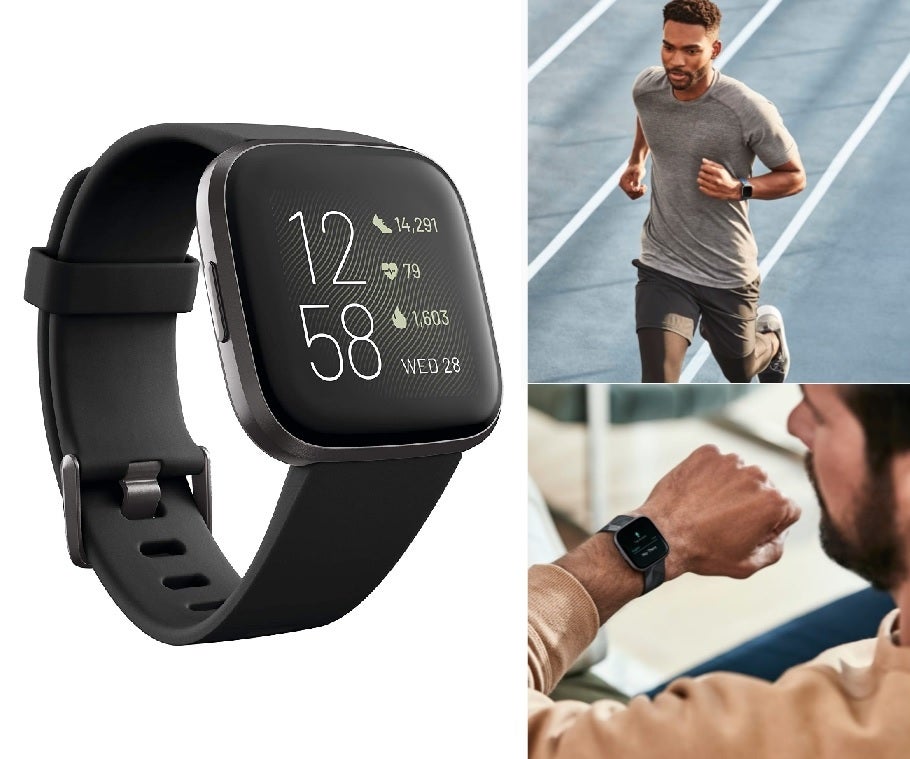 The health-oriented smartwatch
If a fitness band isn't as appealing to dad as a smartwatch would be, this model features the best of both worlds. It sports heart rate monitoring, music controls, built-in Alexa, and more. The Fitbit Versa 2 makes for a perfect Father's Day gift from sons and daughters who want to encourage their fathers to take better care of themselves. And even if he doesn't use the fitness features, it's still a durable and stylish smartwatch.
Nintendo Entertainment System Classic Edition (NES Classic)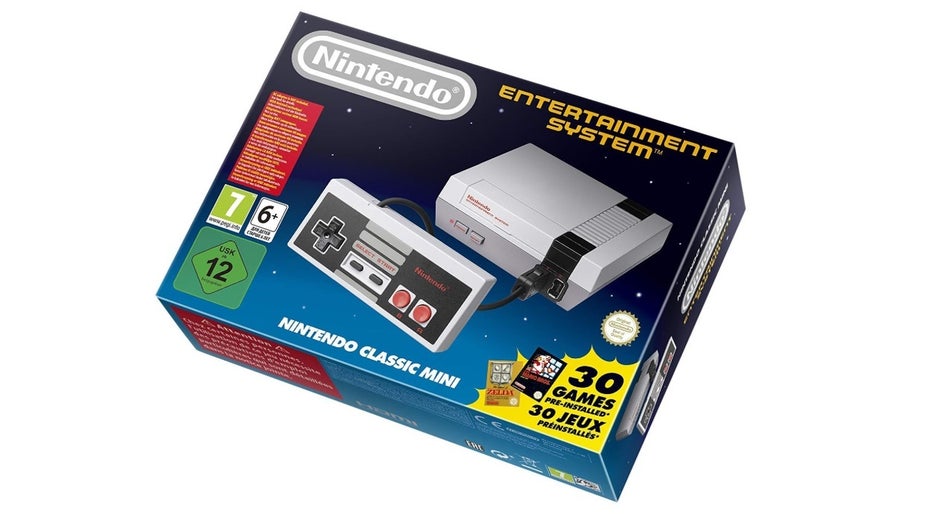 Late 80's and early 90's nostalgia in a box
Many generations are nostalgic about the Nintendo Entertainment System and its games, and plenty of dads out there would probably love the NES Classic as a Father's Day gift. It comes with 30 pre-loaded games, and can easily be attached to a TV for many hours of nostalgic gaming.
Best Father's Day gift ideas under $250

Samsung Galaxy Watch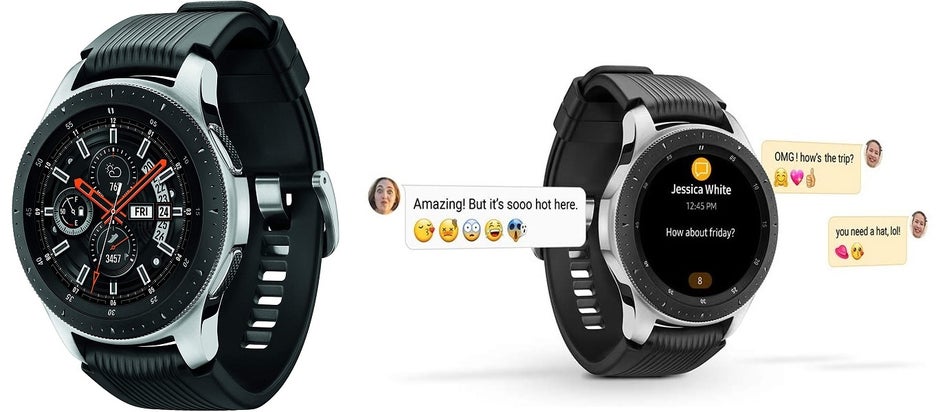 A stylish and feature-packed smartwatch
The Samsung
Galaxy Watch
features both a cool, timeless design that is bound to appeal to many dads out there, and all the smartwatch features one can expect. It's also a durable one, with water resistance and military standard durability. All that makes it suitable for an outdoorsy dad who loves hiking just as much as it is suitable for a businessman.
Amazon Kindle Oasis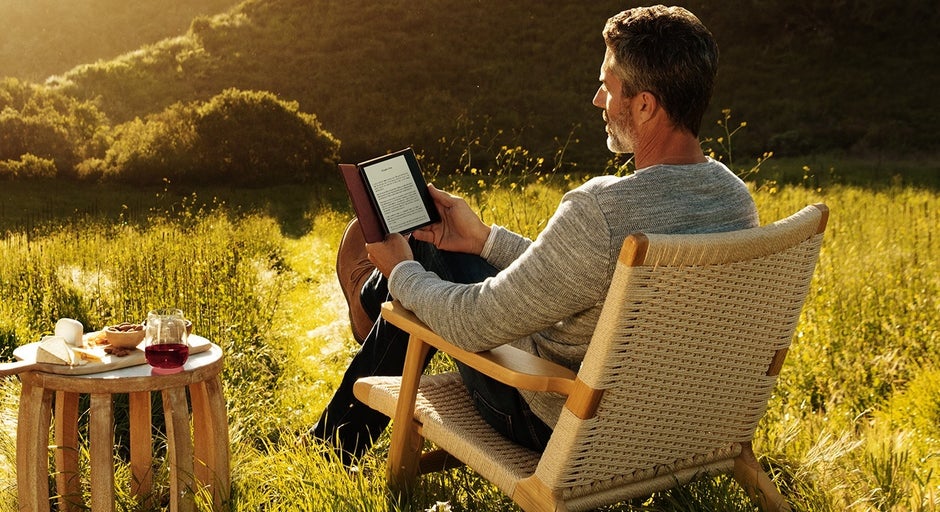 Amazon's highest-quality e-book reader
For dads who love to read, this is arguably the greatest e-book reader you buy them as a Father's Day gift. It's the most advanced Kindle, with a 7-inch screen that's easy on the eyes, and a lightweight, premium aluminum design. It's also waterproof, and lasts for weeks on a single battery charge.
Ring Video Doorbell 3 Plus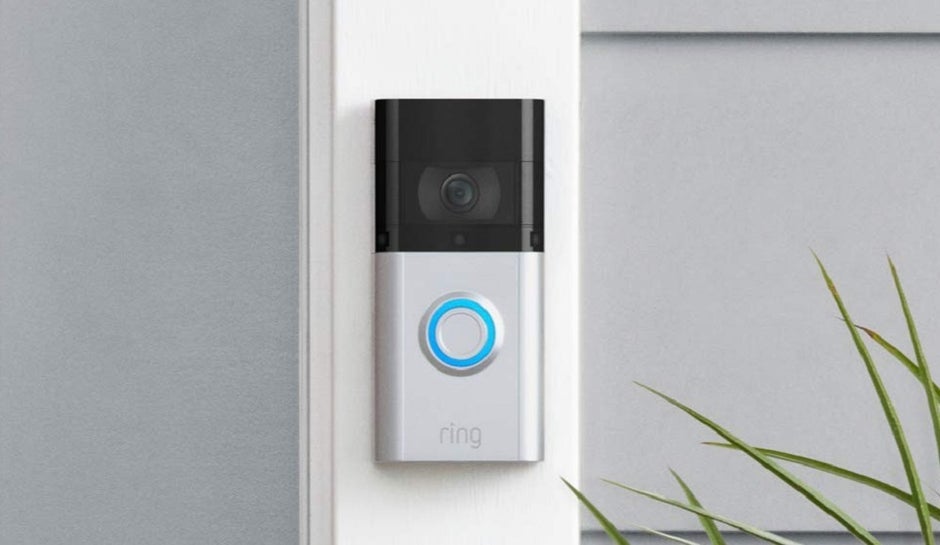 Increase his home security
Easy to install, featuring
motion
detection and giving dad access to the front door from anywhere, the Ring Video Doorbell 3 Plus makes for a great Father's Day gift for the safety-conscious dad. It also has Alexa support, so its user can easily see who's at the front door by simply asking the virtual assistant.
Marshall Stanmore II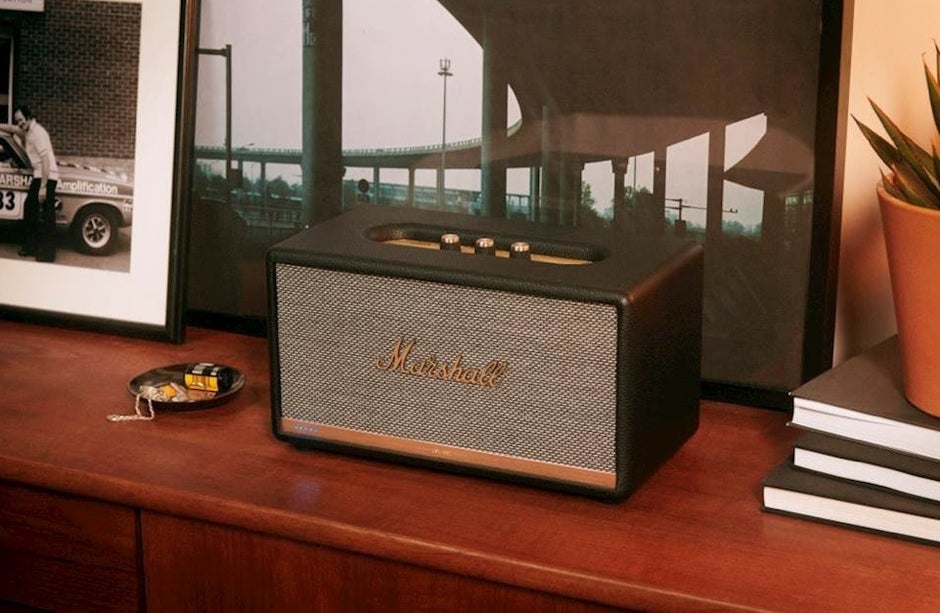 Not everyone loves modern, minimalist designs. This gorgeous high-quality wireless speaker packs two 15-watt tweeters and a 50-watt subwoofer for powerful, clean and precise audio.
Hand-crafted monitor & laptop stands

For a unique and personalized workspace
Old-school people, among many others, prefer wood over glass and plastic. There's nothing like adding some flare to a workspace with a maple or walnut laptop stand, or keyboard tray.
Samsung Chromebook 4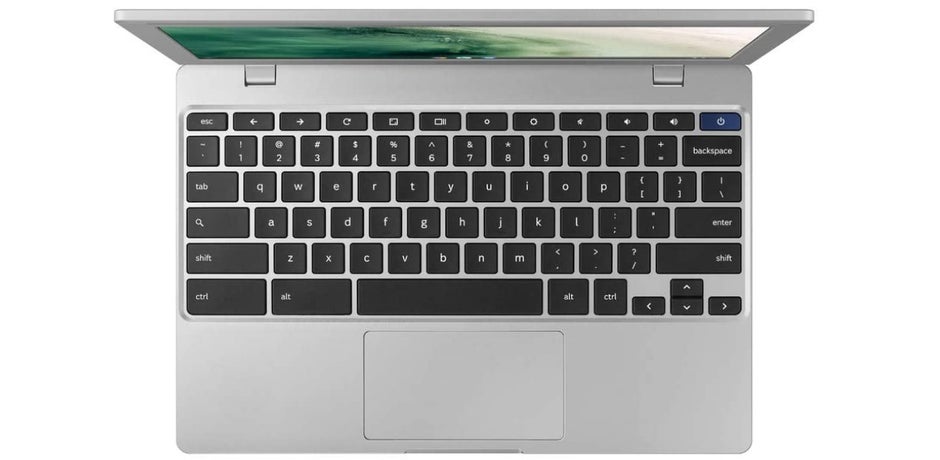 The perfect easy-to-use laptop for a non-techie dad
The Samsung Chromebook 4 is a good value laptop with Chrome OS, and can be a great first computer for a non-techie dad. In addition, it can last an impressive 12.5 hours on a single charge.
Father's day gift ideas: headphones and earphones
Bose 700 noise cancelling wireless headphones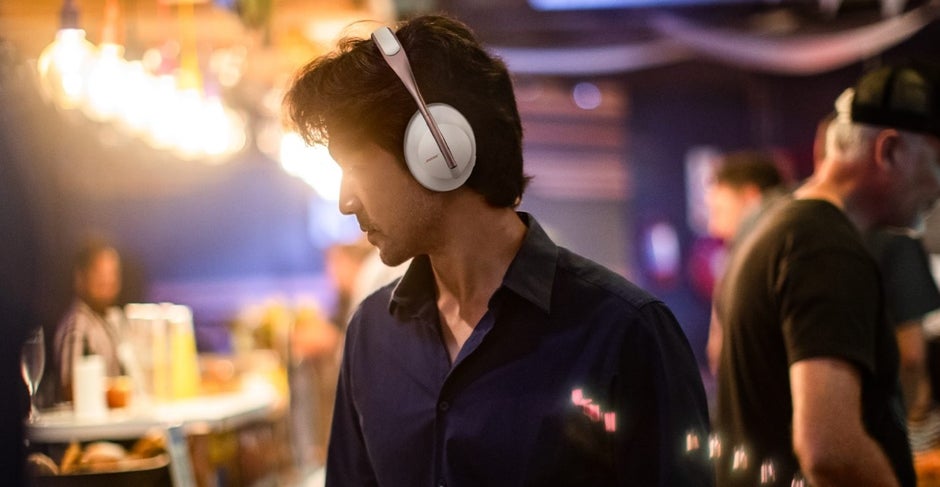 High-quality sound with Alexa voice control
With up to 20 hours of battery life on a single charge, built-in Alexa and
Google Assistant
support, a comfortable lightweight build and powerful smart noise cancelling, those are some of the most versatile and premium headphones you can gift a music-loving dad for under $400.
Access to news and podcasts is one smart assistant wake word away, as well smartphone controls, trough commands such as "Call my son" or "Play my music library."


SONY WH-1000XM3 wireless noise cancelling headphones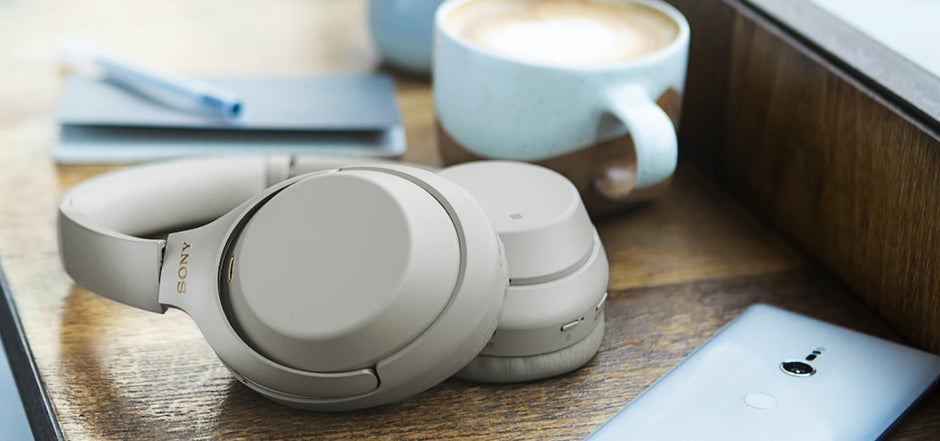 Industry-leading noise cancelling
The Sony WH-1000XM3 wireless headset offers premium sound, voice assistant compatibility and Sony's industry-leading noise cancelling technology. They even feature a Digital Sound Enhancement Engine, which aims to upscale the compressed digital music files, promising a more rich, clear sound.
Audio-Technica ATH-ANC500BTNV noise cancelling headphones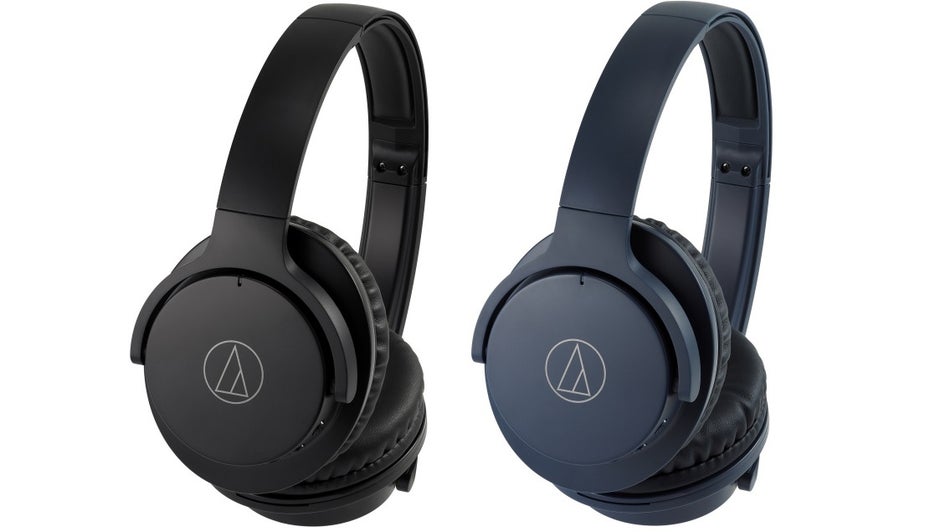 Comfortable wireless active noise cancelling heapdhones
Those wireless over-ear headphones also offer active noise cancelling to provide a comfortable listening environment in areas with high ambient noise. They also feature button controls built into the left earcup for convenient handling of calls, music playback and volume adjustment.
Skullcandy Jib Plus wireless earbuds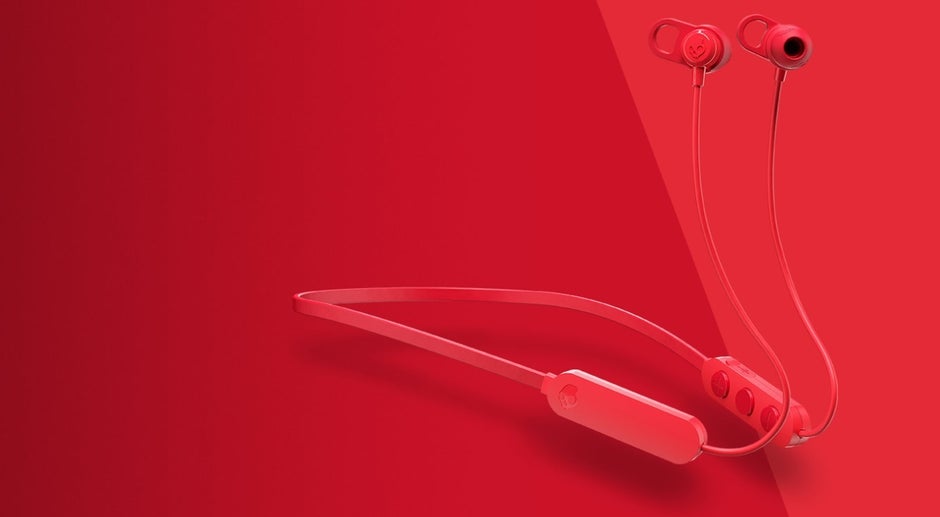 Convenient in-ear Bluetooth earbuds for music, podcasts and calls
The Skullcandy Jib Plus are pocketable and splash resistant, can last up to 6 hours on a charge, sound great for the price, and sport a microphone. Arguably among the best bang-for-your-buck Father's Day gifts, so long as dad doesn't mind an emphasis on bass, and knows how to set up a Bluetooth connection.
Don't let their low price fool you, the Skullcandy Jib Plus don't just sound great, but really do last several fitness or running sessions, long podcast listenings or almost an entire day full of music. As mentioned, they also have a microphone, great phone calls on the go.
For more headphones and headsets, also check out:
Best Father's day gift ideas: tablets
Apple iPad 7th generation (10.2-inch)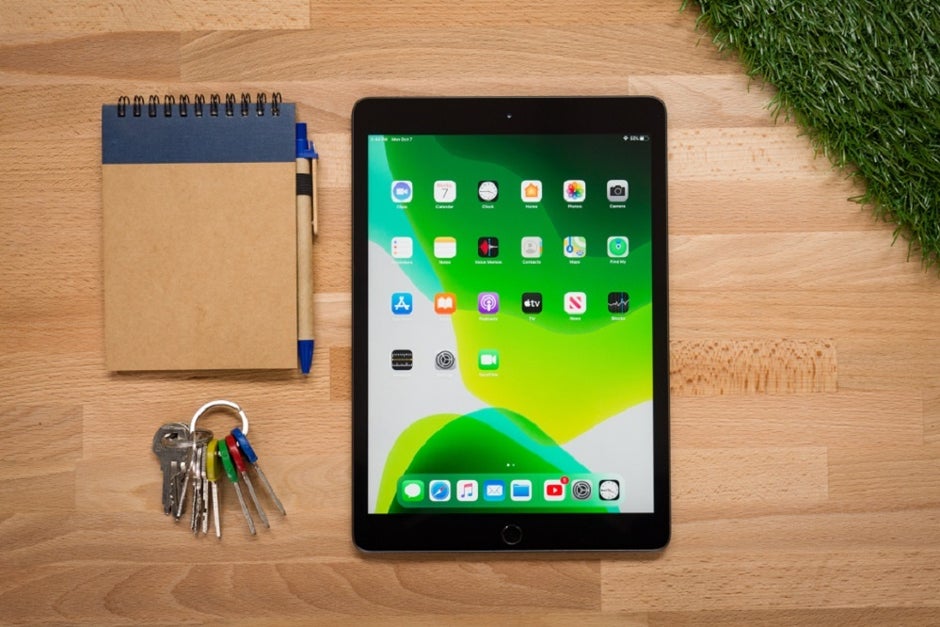 Arguably the best budget tablet out there
Despite it's budget price tag, the 2019 iPad offers great performance, the latest software, and could be a fantastic multimedia and computer replacement device for dad. For an even more affordable tablet, see the Amazon Fire HD 8 in the "under $150" category above.
Amazon Fire HD 10 tablet with Alexa hands-free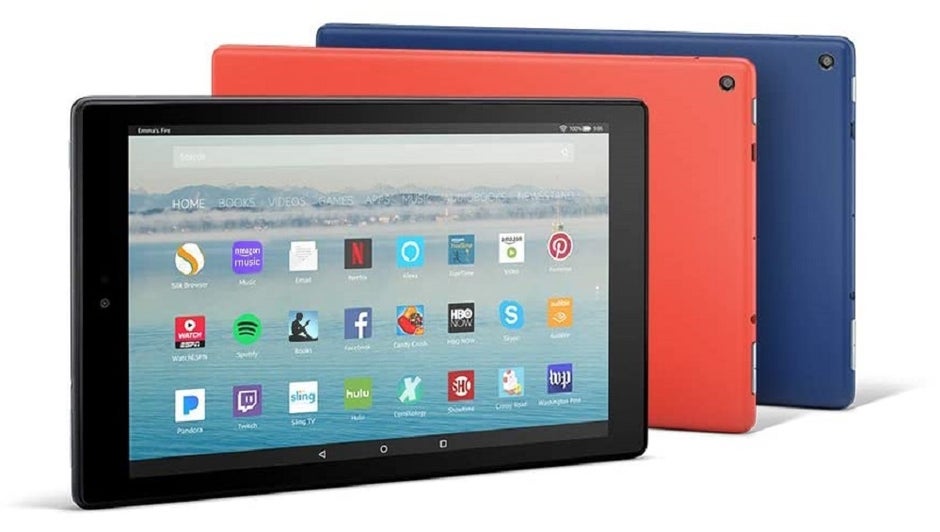 A simple, affordable and easy-to-use device
With its larger screen and easy access to Amazon's Alexa smart assistant, this tablet would make a great gift for dads who aren't super tech-savvy but need access to the internet. It also makes for a good multimedia, reading and social media device.
Best Father's day gift ideas: wireless chargers and stands
Anker wireless charger and smartphone stand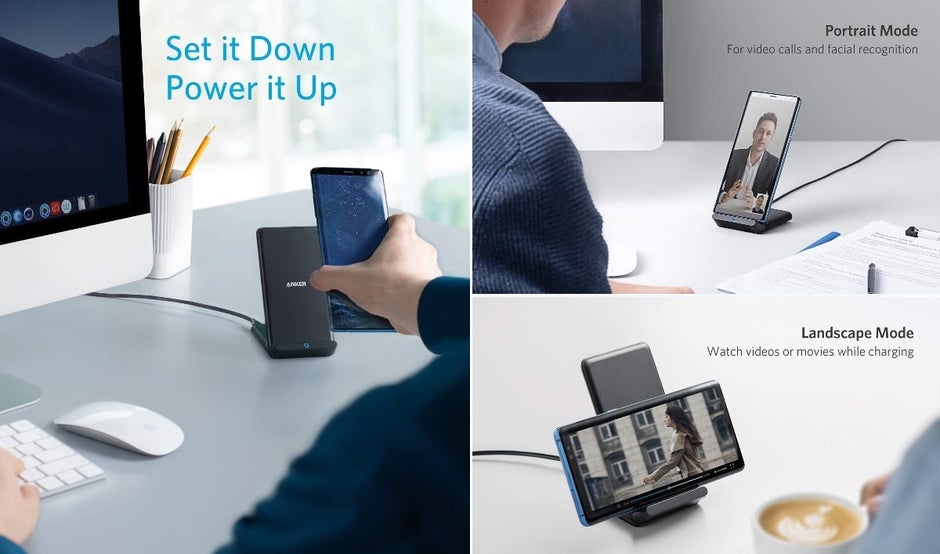 Two convenient gifts in one
This Anker wireless charger can also double as a stand for video calls and other uses, making for a great Father's Day gift for the business dad.
Spigen U100 Universal Kickstand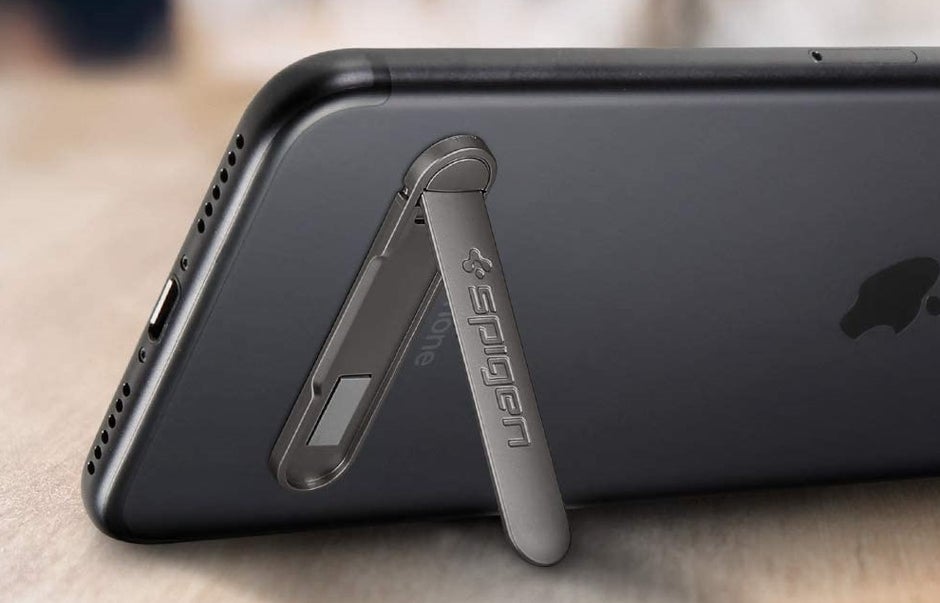 A sticky kickstand compatible with any smartphone
Although smaller than it appears in the pictures, the Spigen U100 kickstand can easily stick to any smartphone, then prop it up in landscape mode when needed. This makes it easier for dad to watch video content or answer video calls while cooking and handling other things.
VANMASS Universal Car Phone Mount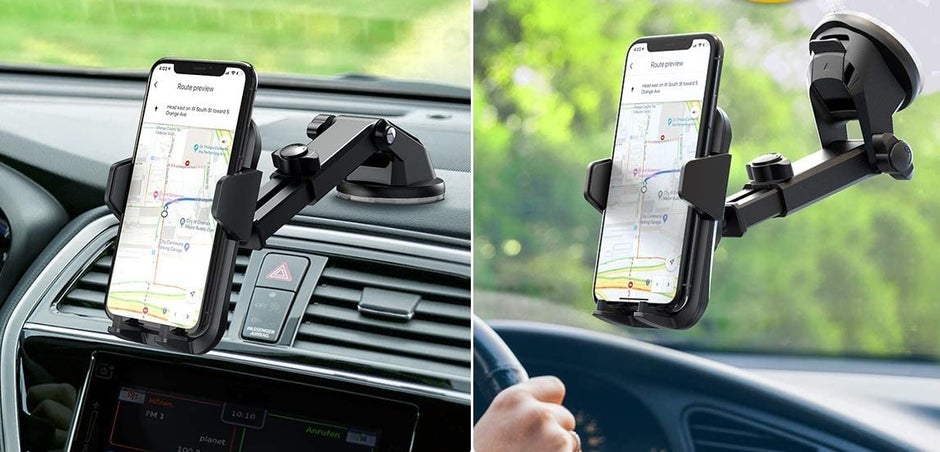 Universal car phone holder
A smartphone can double as GPS navigation, in which case a car holder for it is a must. For dads who often travel by car, a holder like this is good for both convenience and safety.
Best Father's Day deals and discounts
Find more fresh deals here