Best Father's Day gift ideas and deals (2021)
1
We may earn a commission if you make a purchase from the links on this page.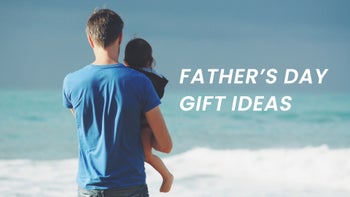 Father's Day is all about honoring fatherhood, and the influence fathers have on our society. Great dads not only lead by example, but are proven to have significant positive effects on their children's first steps towards independence. Those who grow up with involved father figures are less likely to have run-ins with the law, or perform poorly in school and at the job.
These are only some of many reasons dads deserve being acknowledged and honored with a thoughtful gift on Father's Day, even if finding the right one can be challenging. Not all dads are open about their hobbies and interests, but most certainly do enjoy cool gadgets and tech. Let's check out some of the best Father's Day gift ideas in a mission to help you choose the perfect Father's Day gift to get your dad.
When is Father's Day 2021?
This year, Father's Day happens on Sunday, June 20. With just a few days left to find a unique gift for Father's Day, it's important to remember that the delivery of certain items, if bought online, may take several days. Now is probably the perfect time to order a gift for your dad, so that it can arrive in time for Father's Day. In the case of Amazon, you can always keep an eye on shipping and arrival dates for each item, shown just over the "Add to Cart" and "Buy Now" buttons.
Best Father's day gift ideas: phones
Best Buy is holding a special Samsung Galaxy Savings Event just in time for Father's Day, so you can grab one of their top-of-the-line devices if you think your dad may be due for a sweet upgrade at a good price.
You can save up to
$400 off
the total price if you buy any of the carrier-locked Galaxy phones below through Best Buy, and activate it on AT&T, Verizon, or Sprint.
If you want to give your dad the freedom to choose his own plan, you can get up to
$200 o
ff
the same phones in their unlocked variant.
OnePlus also has
$250 off
the OnePlus 8, which boasts a unique blend of high-performing tech features and sleek design elements at a more affordable price than ever. It's got a 90Hz very color-accurate display, and includes comprehensive network coverage with 5G.
Let's not forget good ol' Motorola, which currently has a sweet
$70 discount
on last year's Moto g Stylus. The Motorola One 5G, on the other hand, is a whole
$150 off
, if bought with carrier AT&T.
Best Father's Day Gift Ideas: Smartwatches
A handsome watch is one of those gifts that, no matter how stereotypical, will never go out of style or get old. And that's just what your old man may need, whether he's the sporty, outdoorsy type, or simply wants a handy way to keep track of exercise, health, and stay in touch without always having his phone in hand.

Father's Day Gift Ideas: Headphones and Earbuds
1. Bose 700 Wireless Noise-Cancelling Headphones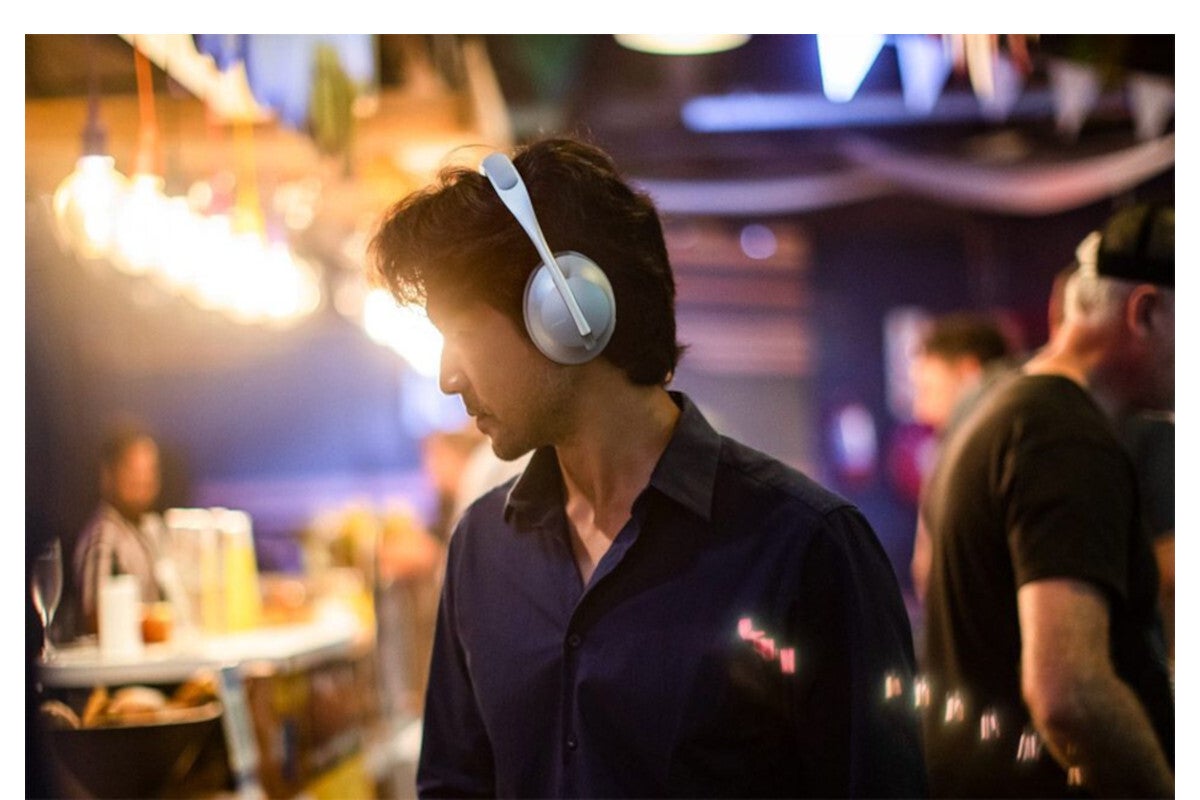 High-quality sound with Alexa voice control

With up to 20 hours of battery life on a single charge, built-in Alexa and Google Assistant support, a comfortable lightweight build and powerful smart noise cancelling, those are some of the most versatile and premium headphones you can gift a music-loving dad for under $400 (currently discounted by $70!)

Access to news and podcasts is one smart assistant wake word away, as well smartphone controls, trough commands such as "Call my son" or "Play my music library."
2. Beats Solo Pro wireless headphones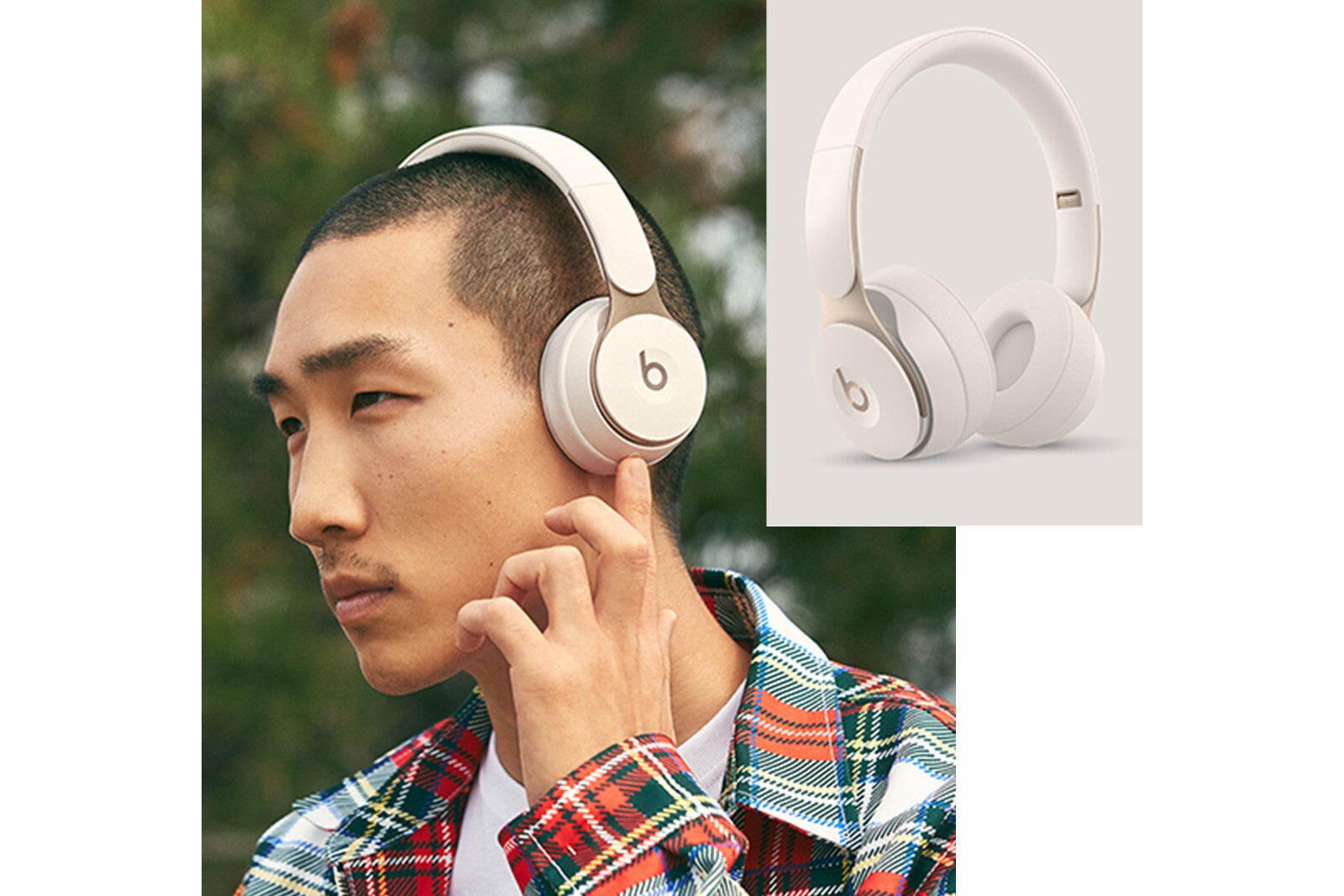 The Beats Solo Pro noise cancelling headphones are now a bargain at Walmart, with a price of $149. This is a massive 50% discount from their original price of $299.95, but the deal isn't guaranteed to last until Father's Day—so you may want to hurry up!
The Beats Solo Pro feature the
Apple
H1 chip, and their battery lasts for up to 22 hours of playback time with ANC on and up to 40 hours with it off.
3. SENNHEISER CX 400BT True Wireless Earbuds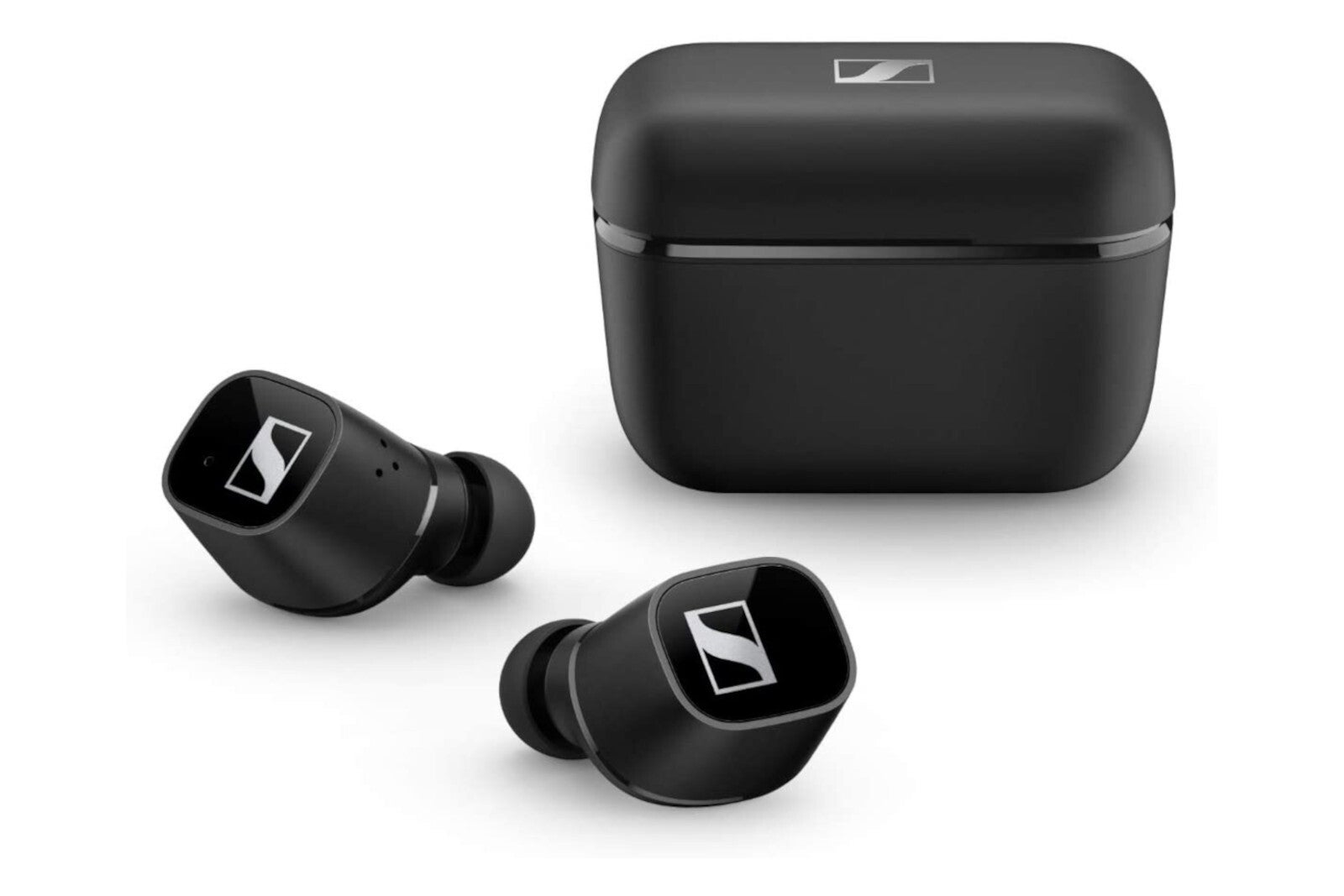 A product from one of the world's leading headphone brands, these wireless earbuds have an incredibly long battery life of 20 hours (7h on a single charge + 13h with the carrying case), and come with 4 ear adapter sizes. The touch-sensitive interface is equally compatible with both Siri and Google Assistant, and allows constant control of your music and calls. The mic quality isn't bad, either!
4. SENNHEISER HD 450BT Wireless Headphones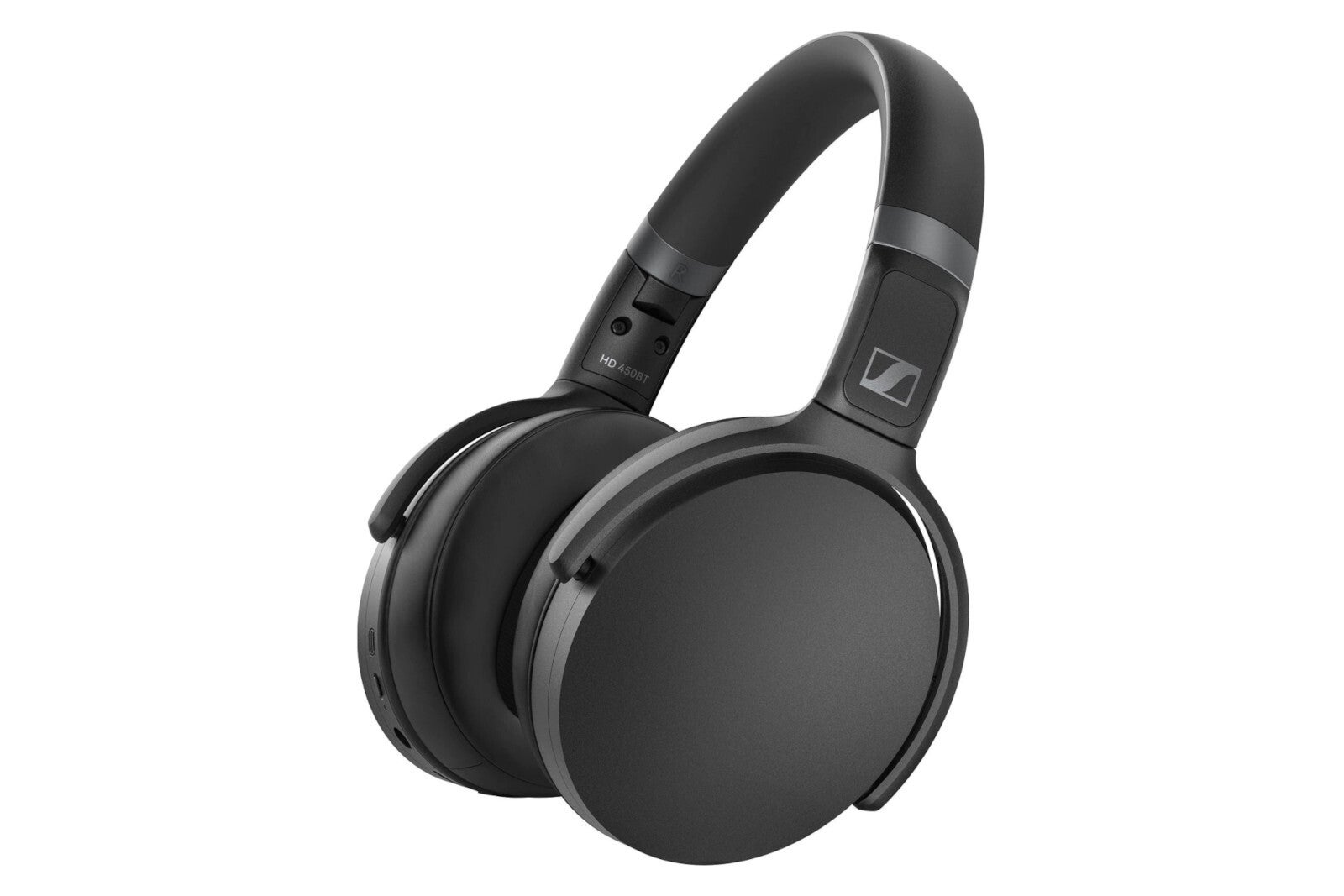 These Bluetooth headphones by Sennheiser feature a whopping 30-hour battery life, USB-C fast charging, a dedicated button for either Siri or Google Assistant, and fold into themselves for easy transport.
But despite their excellent rating, if the wearer's hair is on the thin side, you may want to tread with caution, as a few customers claim that the minimalistic take on the over-the-head strap padding can feel uncomfortable to some.
5. Samsung Galaxy earbuds
Samsung's latest-and-greatest true wireless earphones are the Galaxy Buds Pro. Their in-ear design blocks out the world, the Active Noise Cancellation on board takes care of any extra noises that might seep in. Not to mention how sleek and stylish they look!
6. OnePlus Buds Z
The OnePlus Buds Z are a worthy pair of earbuds that definitely won't break the bank. They've got Bluetooth 5.0 mic environmental noise reduction, and 20 hours of playback time (and a 10-minute top-up in the case provides an additional 3 hours). Plus, they've got an IP55 sweat and water-resistant rating—not bad for the price!
Best Father's Day gift ideas under $50
1. Cool phone cases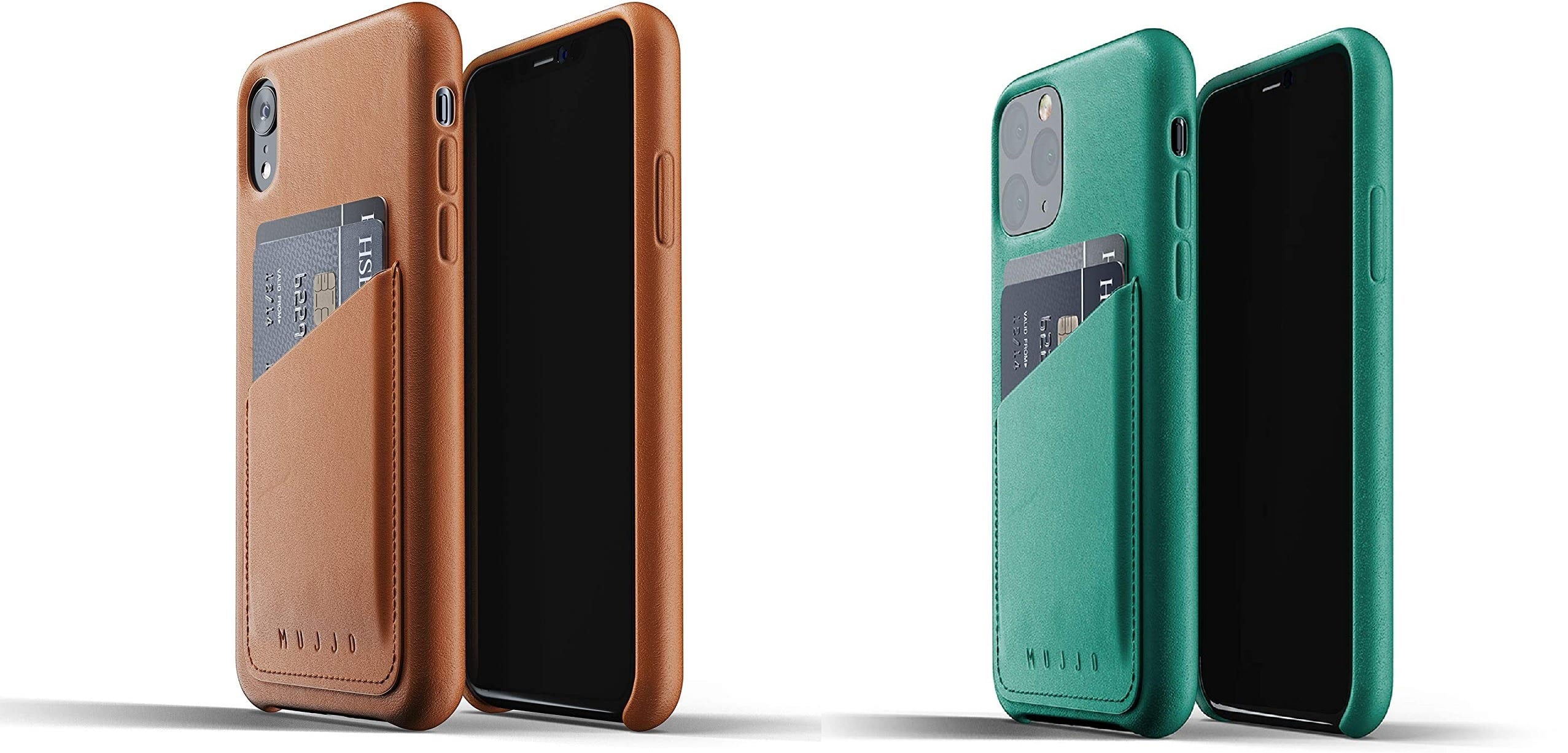 For a more durable and stylish smartphone
There's a healthy variety of cases out there, at least for the more popular smartphone models. Phone cases can not only add a more personalized look to dad's smartphone, but make it way more durable and even more functional, if they offer a built-in kickstand or wallet.
A phone case can not only be among the most affordable Father's Day gifts, but a highly needed one for most dads, especially if rocking a glass smartphone. Aside from the obvious drop and scratch protection, a case can hide the scratches on an already roughed up smartphone, giving it a whole new, fresh look.
Additionally, among the more unique father's day gift ideas is the option to purchase a customized case, with either a name of your choosing printed on the back, or an entire photograph. For this, check out:
How to make a custom iPhone case
Although just a tad over $50, this OtterBox Defender Pro case in particular comes with lasting antimicrobial case protection, which is a huge plus these days!
You can find other high-quality cases and sleeves on
Mujjo.com
2. Anker SoundCore bluetooth speaker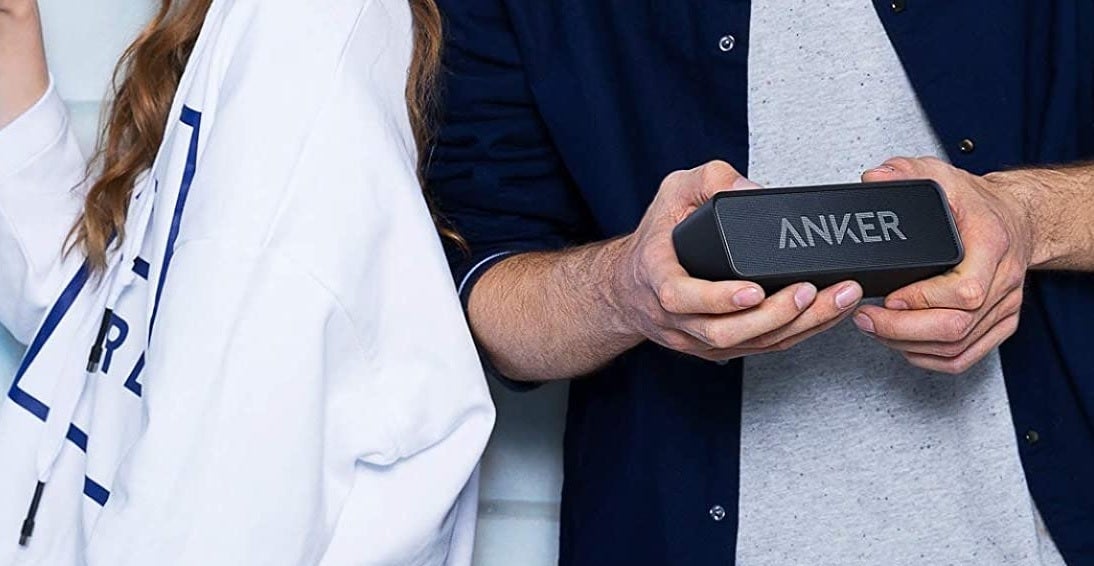 A solid, portable bluetooth speaker with long battery life
Despite being so small that it's almost pocketable, the Anker SoundCore provides nice and loud sound thanks to its stereo speakers and a patented bass port. Great for camping trips and travel in general, or even as a main speaker in a game room.
Songs can be played easily over Bluetooth from a distance of up to 66 feet, with Anker promising a solid full-day battery life.
3. A Netflix, Hulu or Amazon Prime subscription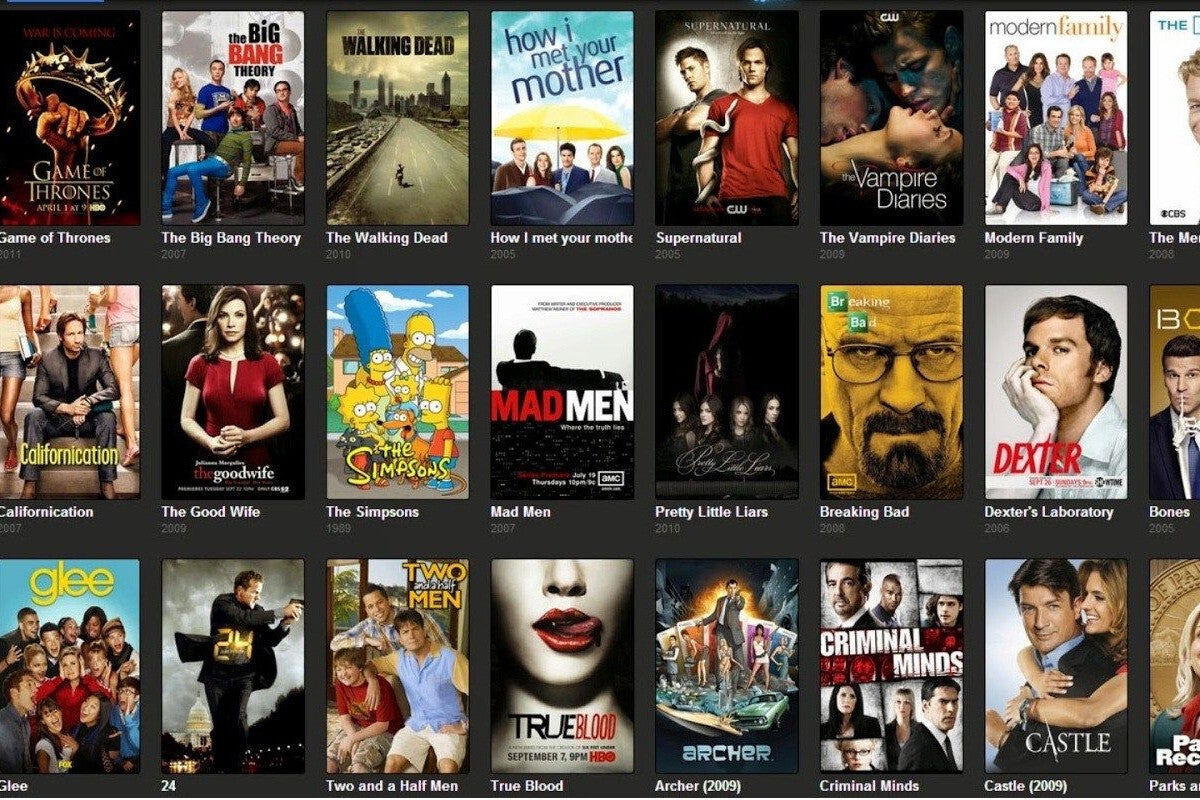 The convenience of watching his favorite movies and shows at his leisure
What could be better than giving movie-loving dads an immediate access to both classic and new movies and shows? No TV schedules, no ads, just a wide range of great movies to enjoy in high definition, be it on a tablet, smartphone, computer or smart TV.
Subscribing can be done by either downloading the streaming service's app on the device it will be watched on, and registering an account, or online on its website. Subscriptions normally cost under $15 per month. Netflix, for example, offers a Basic (standard definition) $8.99 monthly subscription, while its Standard plan allows for watching in high definition and on two devices at the same time, for $13.99 monthly.

4. Anker PowerCore Slim portable charger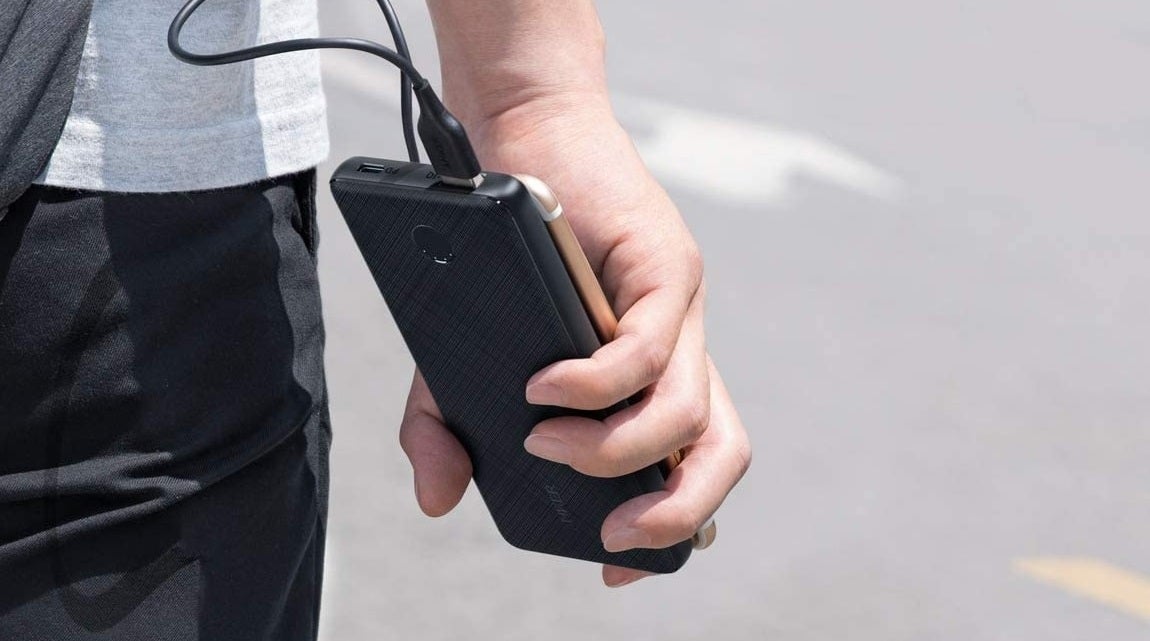 For charging portable devices on the go

For dads who often run out of battery life on their smartphone while going about, or are into hiking, a portable charger could be a life-saver. Once charged and ready, the Anker PowerCore Slim 10000 holds enough charge to top up most smartphones twice.
It itself is about as big as a smartphone, so it can either be pocketed or thrown into a backpack and forgotten until needed. It's compatible with most phones and tablets, as well as other portable devices, such as Bluetooth speakers.
5. mophie Juice Pack Access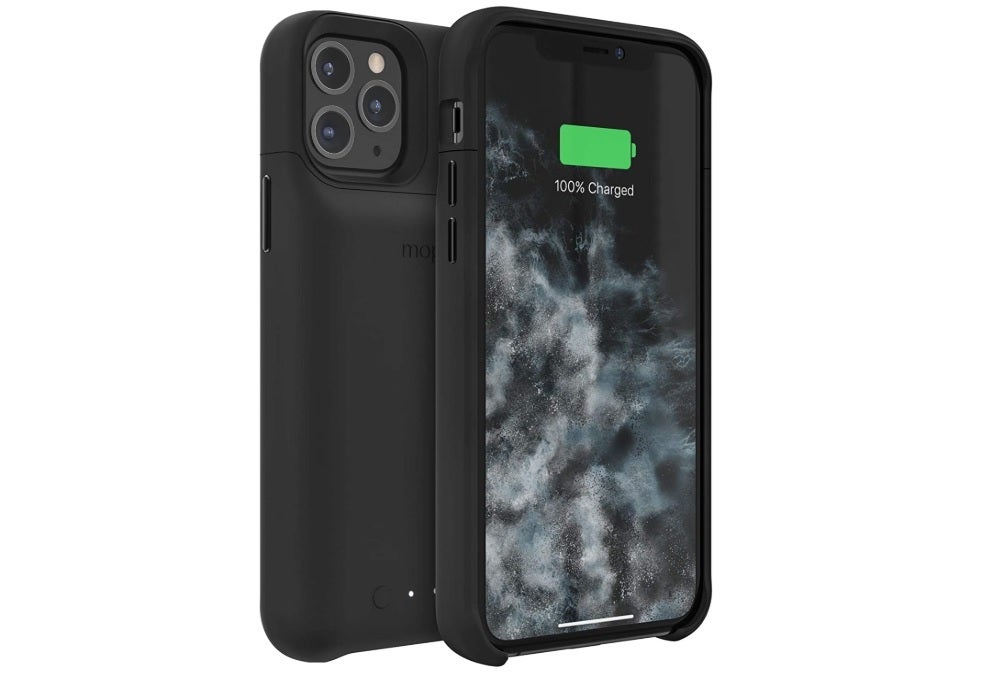 A slim wireless charging battery case
A dad who recently moved to smartphones may be unsatisfied with their single-day battery life, so a convenient wireless charging battery case like one this would make a fantastic Father's Day gift.
6. Amazon's Echo Dot (smart speaker with Alexa)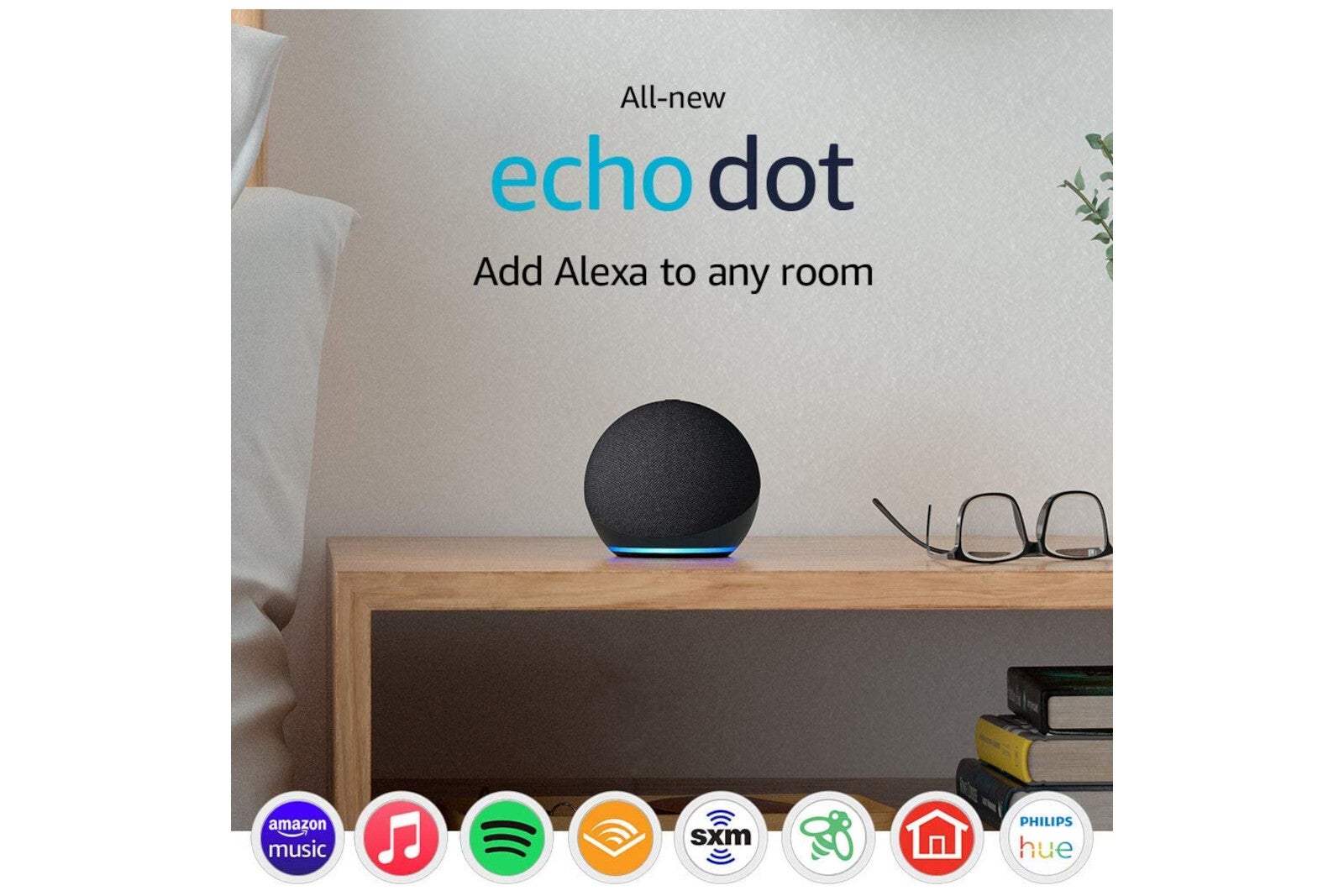 The Echo Dot from 2020 is Amazon's most popular smart speaker ever. It allows anyone to play music, audiobooks, and podcasts from popular streaming services throughout their home. Alexa can also answer any questions thrown at her, play the news, check the weather, set alarms, and more. Your dad can also make calls from the Echo Dot—entirely hands-free.
7. AirTag
If your dad's got an iPhone (and tends to lose his keys or wallet sometimes),
Apple
's novelty Bluetooth tracker could just be the perfect gift. The
AirTags
blow Tile and SmartTags right out of the water when it comes to precision and functional network size. One AirTag costs only $29 and comes with a free engraving!
8. Anker wireless charger and smartphone stand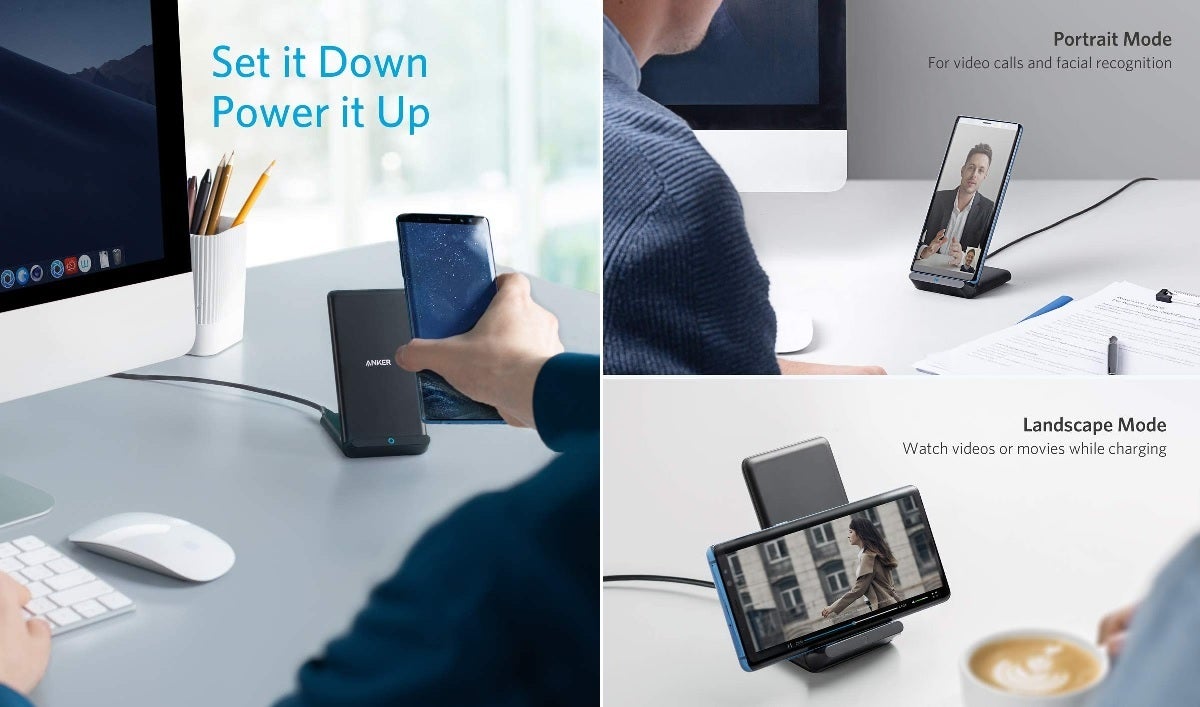 This Anker wireless charger (compatible with numerous devices) can also double as a stand for video calls and other uses, making for a great Father's Day gift for the business dad.
Best Father's Day gift ideas under $100
1. Tile Pro - 4 pack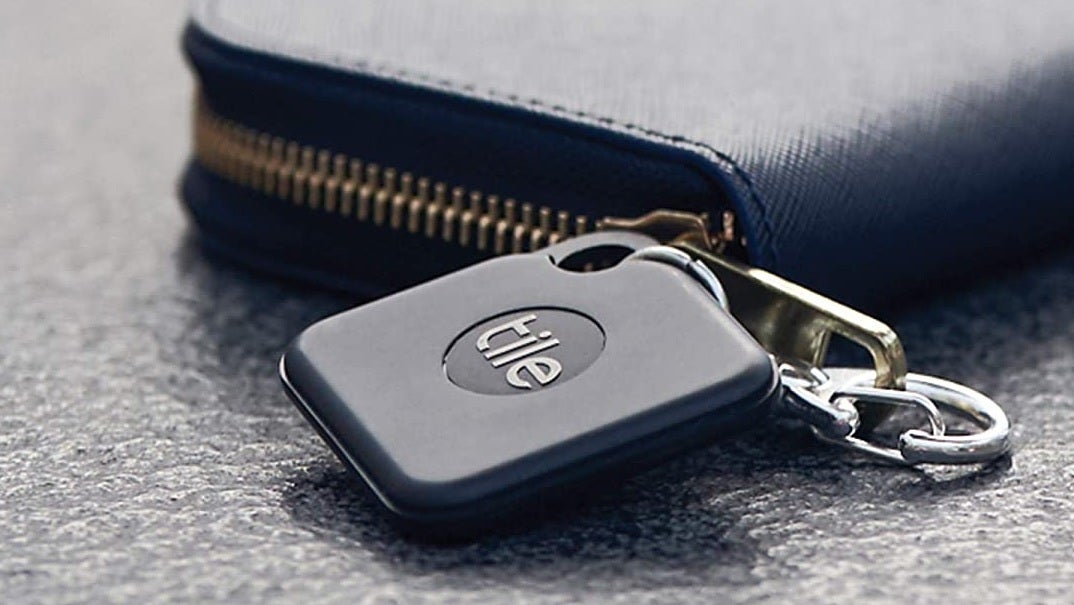 Help dad never lose his keys, wallet or valuable items again
With a pack of Bluetooth trackers like Tile, which can be attached to any valuables, making them easy to find via a smartphone (whether iPhone or Android), this could be a super useful gift for some dads.
2. Amazon Echo Show 5 with adjustable stand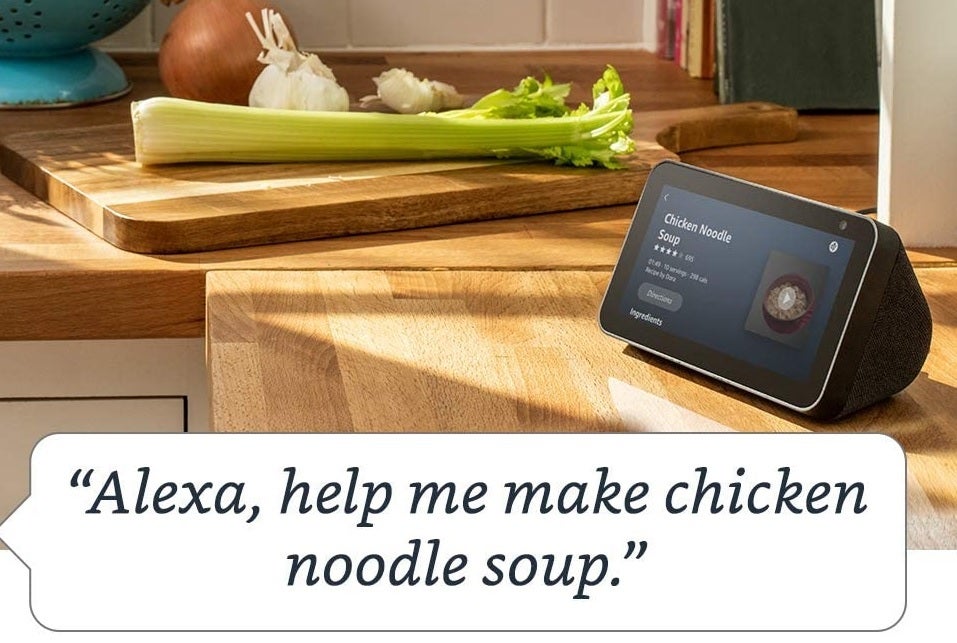 A convenient smart assistant with support for video calls
With the Echo Show, you can not only stay in touch with dad over long distance, thanks to its 5.5-inch screen and support for video calls, but provide him with an easy-to-use window to the internet.
The Alexa smart assistant is built-in and can understand intuitive speech commands and questions, making it capable of providing news and so much more to even the least tech-savvy dads out there.
3. Amazon Fire HD 8 Tablet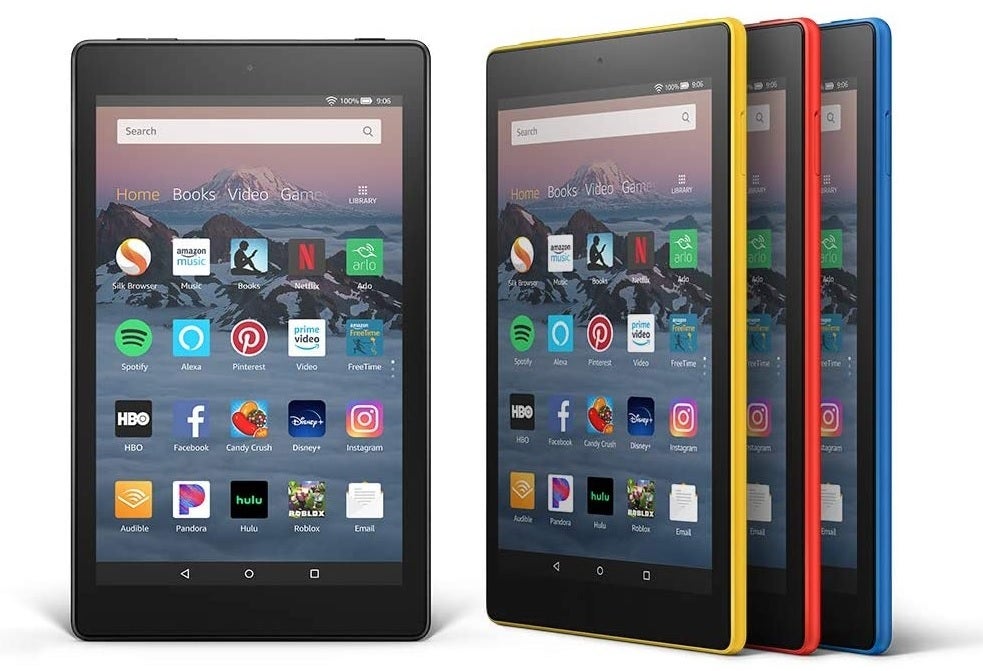 A great device for reading books and watching movies anywhere
This affordable tablet with an 8-inch display can hold thousands of books, for up to 10 hours of reading on a single charge, or be used as an Amazon Prime Video or Netflix movie and show watching device.
Dad can also check his mail and connect with his kids and grandkids on it, thanks to its camera and support for many video calling apps. It's also well suitable for casual gaming, with a number of fun one-on-one multiplayer (and single-player, of course) card and pool games available, among many others.
4. Versace Eros Cologne for Men
Your dad would undoubtedly be grateful to receive a bottle of divinely smelling cologne, made by none other than Versace! It's the type of thing many men rarely think to buy for themselves, but it is a gift sure to be used and enjoyed once received.









Best Father's Day Gift Ideas Under $200
1. Fitbit Charge 4 fitness and activity tracker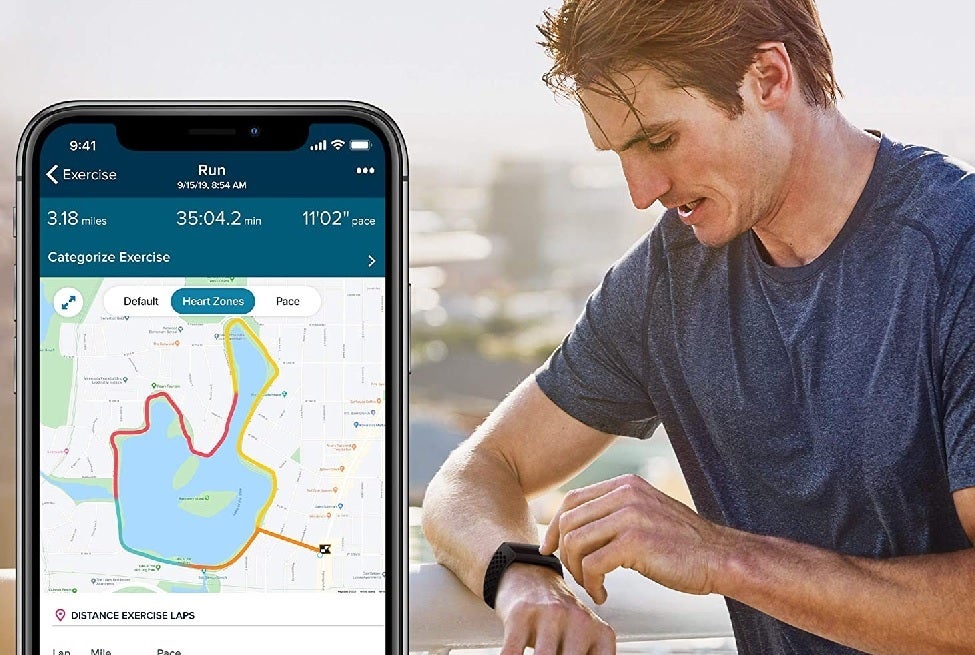 Built-in GPS, heart rate monitoring, sleep tracking and more
When it comes to Father's Day gift ideas for the sports-oriented (or simply health-conscious) dads, a fitness tracker could prove a great, fresh gift that can be useful in more ways than one.
The Fitbit Charge 4 provides not only smartwatch features such as time and date, along with smartphone notifications and controls, but a fitness band in general inspires a healthier and more active lifestyle. The Charge 4 also comes with 90 days of free Fitbit Premium, which offers guided programs, workouts, personalized insights and more.
2. Bose SoundLink Revolve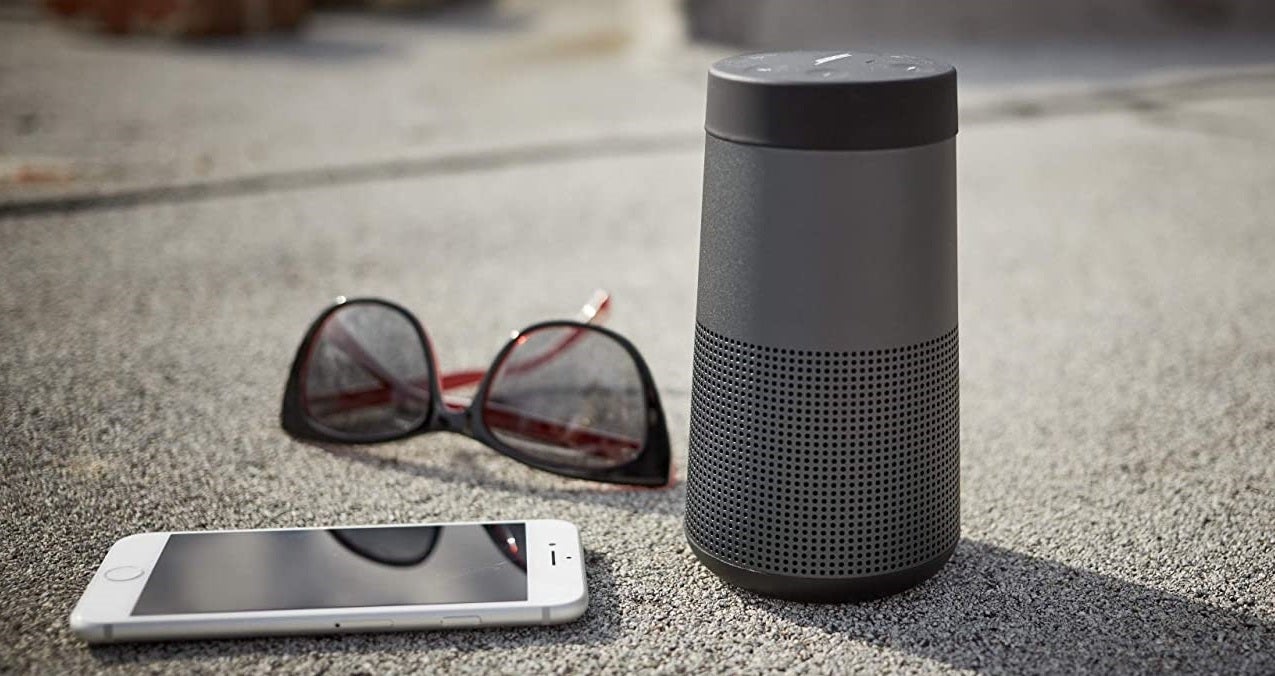 Quality portable Bluetooth speaker
Offering deep and loud 360 surround sound, the Bose SoundLink Revolve is a quality speaker choice for music-loving dads. It also packs in a microphone for answering phone calls, and lasts up to 12 hours on a single charge.
3. Audio-Technica AT-LP60XBT-BK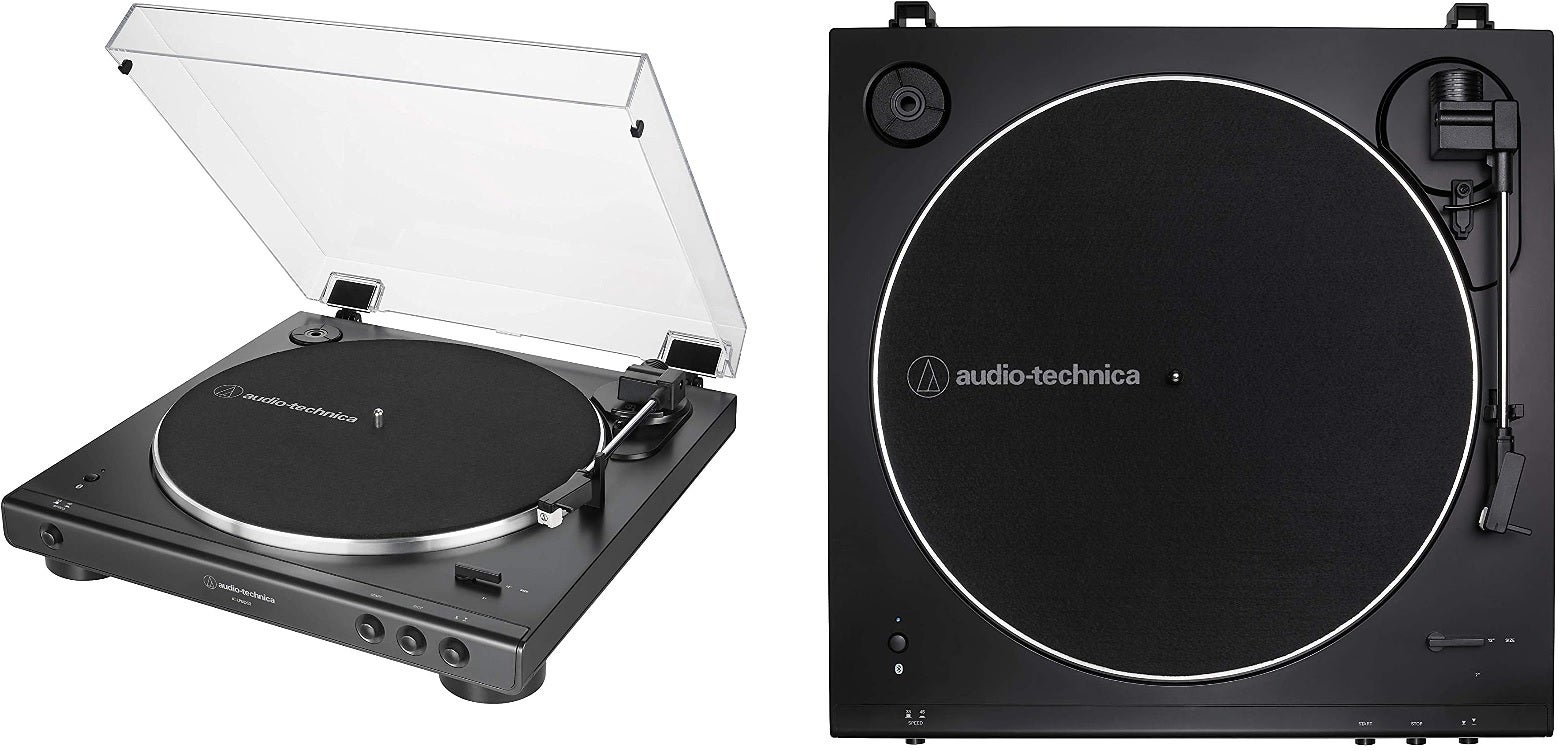 One gorgeous vinyl turntable
This beautiful vinyl turntable comes with Bluetooth support for high-fidelity wireless audio, so it can either connect to speakers wirelessly, or via the included dual RCA cable. It's fully automated, with an anti resonance, die cast aluminum platter.
4. Fitbit Versa 2 health and fitness smartwatch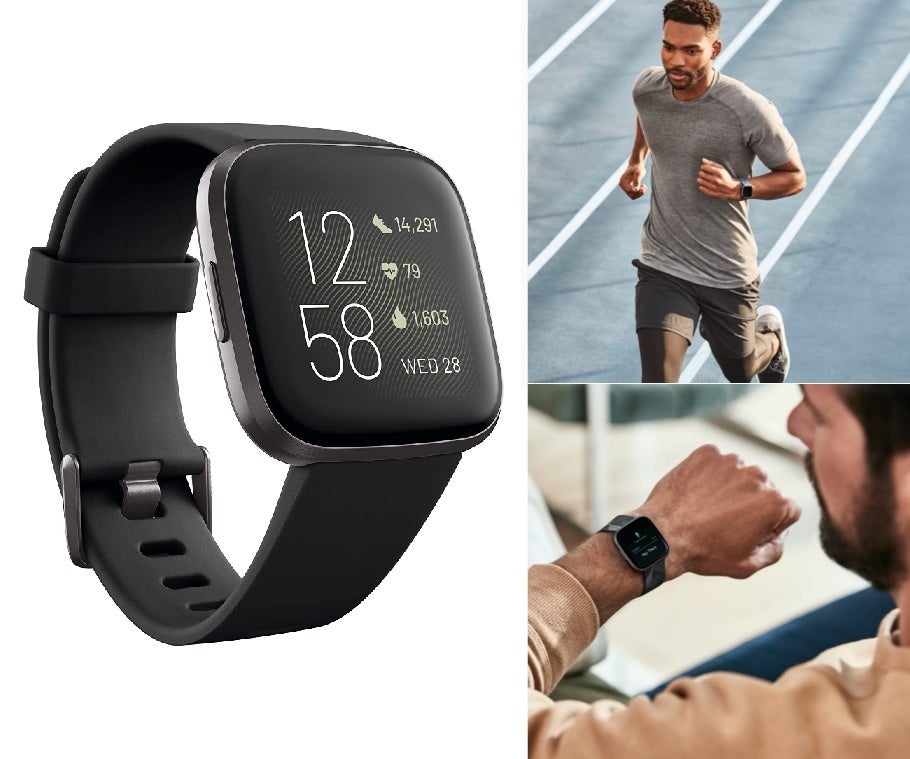 The health-oriented smartwatch
If a fitness band isn't as appealing to dad as a smartwatch would be, this model features the best of both worlds. It sports heart rate monitoring, music controls, built-in Alexa, and more. The Fitbit Versa 2 makes for a perfect Father's Day gift from sons and daughters who want to encourage their fathers to take better care of themselves. And even if he doesn't use the fitness features, it's still a durable and stylish smartwatch.
5. Nintendo Entertainment System Classic Edition (NES Classic)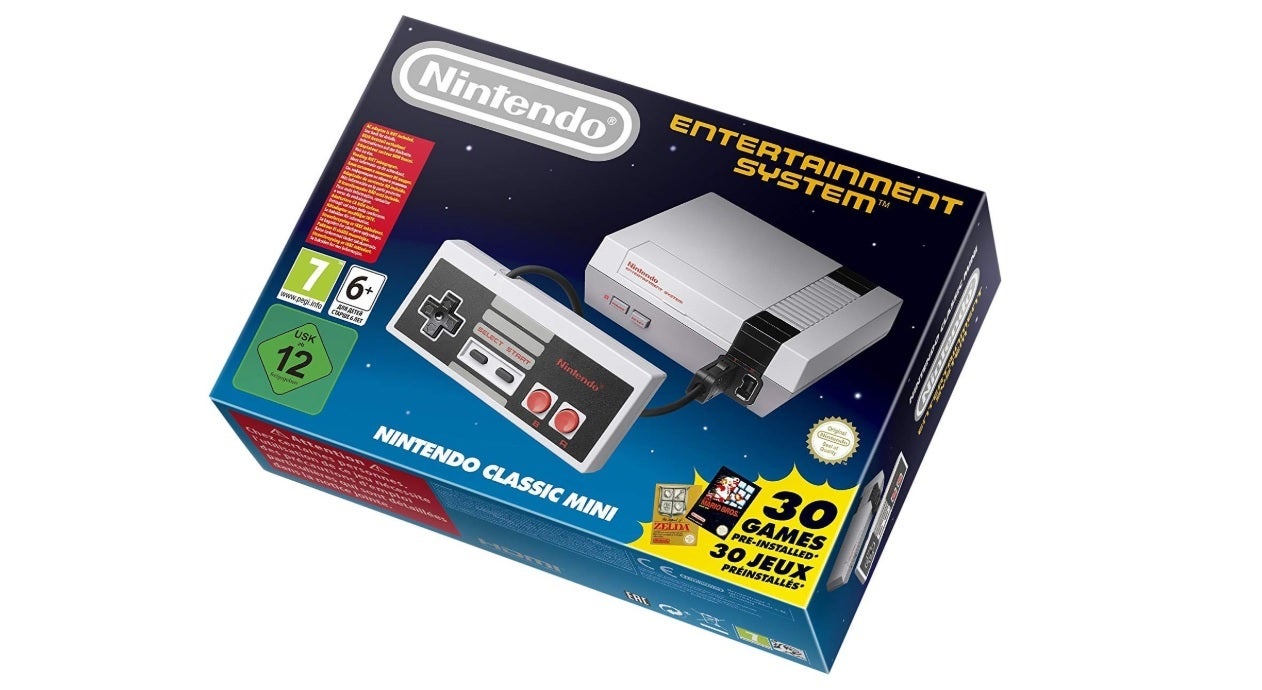 Late 80's and early 90's nostalgia in a box
Many generations are nostalgic about the Nintendo Entertainment System and its games, and plenty of dads out there would probably love the NES Classic as a Father's Day gift. It comes with 30 pre-loaded games, and can easily be attached to a TV for many hours of nostalgic gaming.
Best Father's Day gift ideas under $250

1. Amazon Kindle Oasis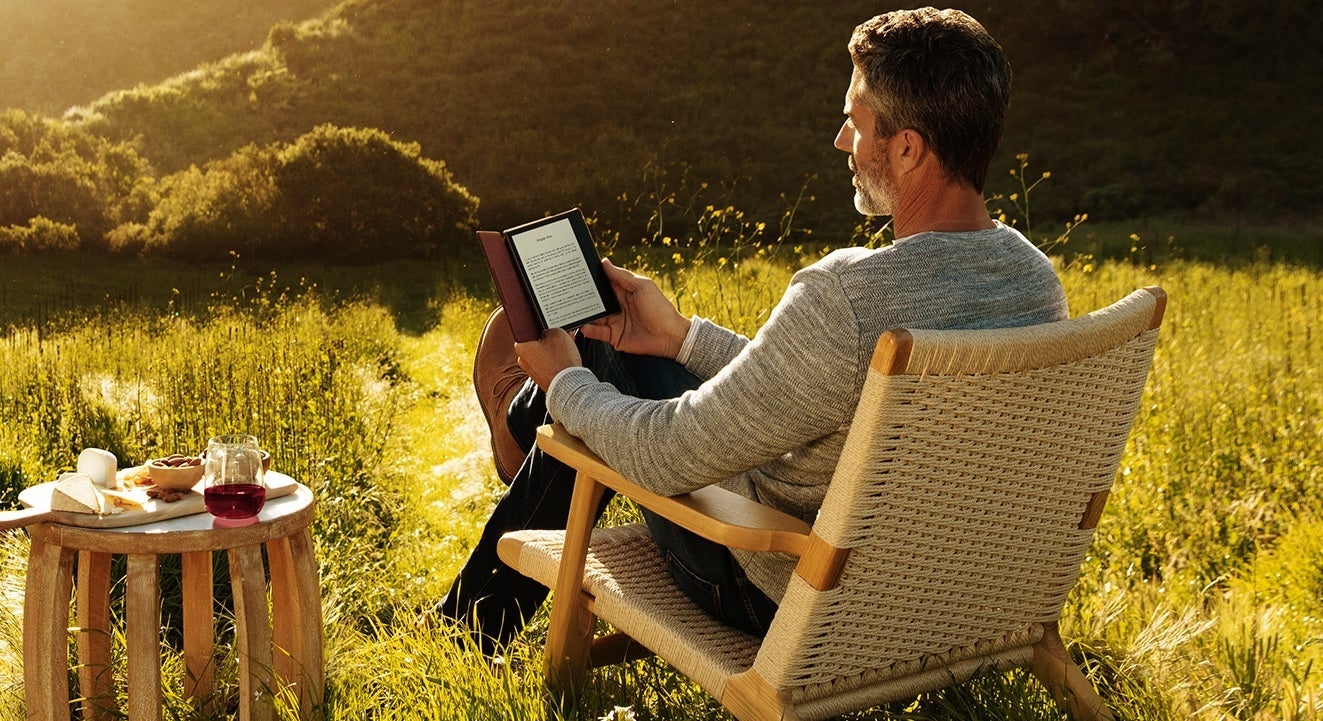 Amazon's highest-quality e-book reader
For dads who love to read, this is arguably the greatest e-book reader you buy them as a Father's Day gift. It's the most advanced Kindle, with a 7-inch screen that's easy on the eyes, and a lightweight, premium aluminum design. It's also waterproof, and lasts for weeks on a single battery charge. It even comes with 3 months of Kindle Unlimited!
2. Hand-Crafted Monitor and Laptop Stand

For a unique and personalized workspace
Many sticklers to the old-school ways continue to prefer wood over glass and plastic. There's nothing like adding some flair to a workspace with a maple or walnut laptop stand, or keyboard tray.
3. Samsung Chromebook 4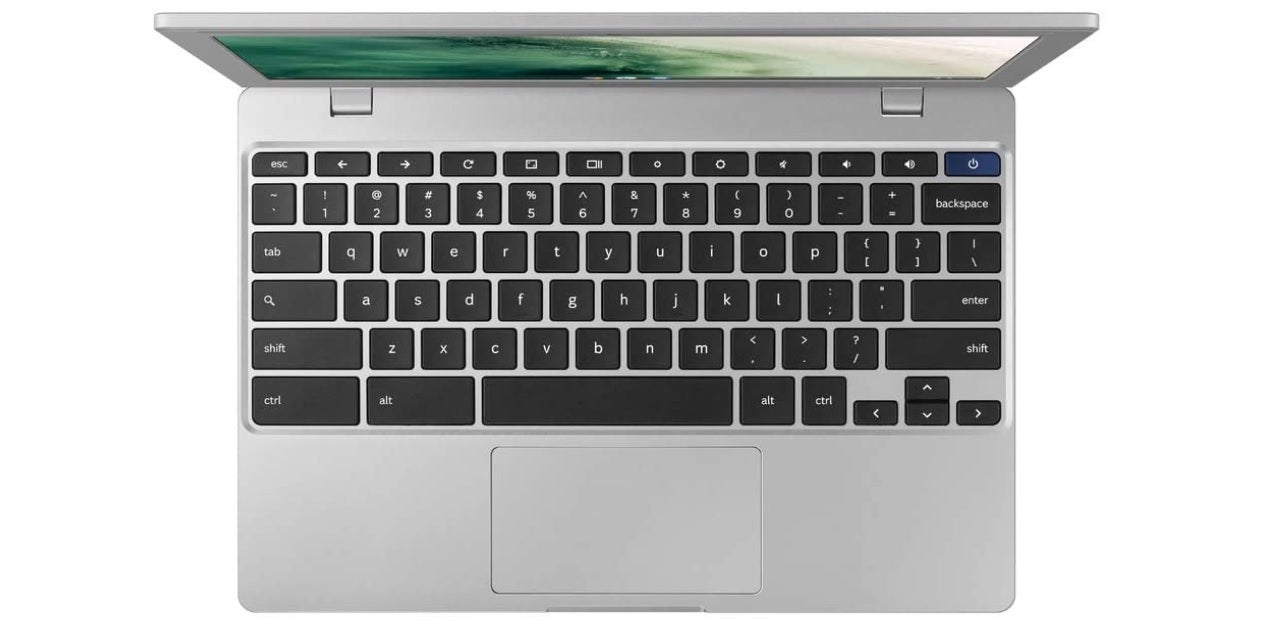 The perfect easy-to-use laptop for a non-techie dad
The Samsung Chromebook 4 is a good value laptop with Chrome OS, and can be a great first computer for a non-techie dad. In addition, it can last up to an impressive 12.5 hours on a single charge, with its compact 11.6" display.
4. Acer Chromebook Spin 311 Convertible Laptop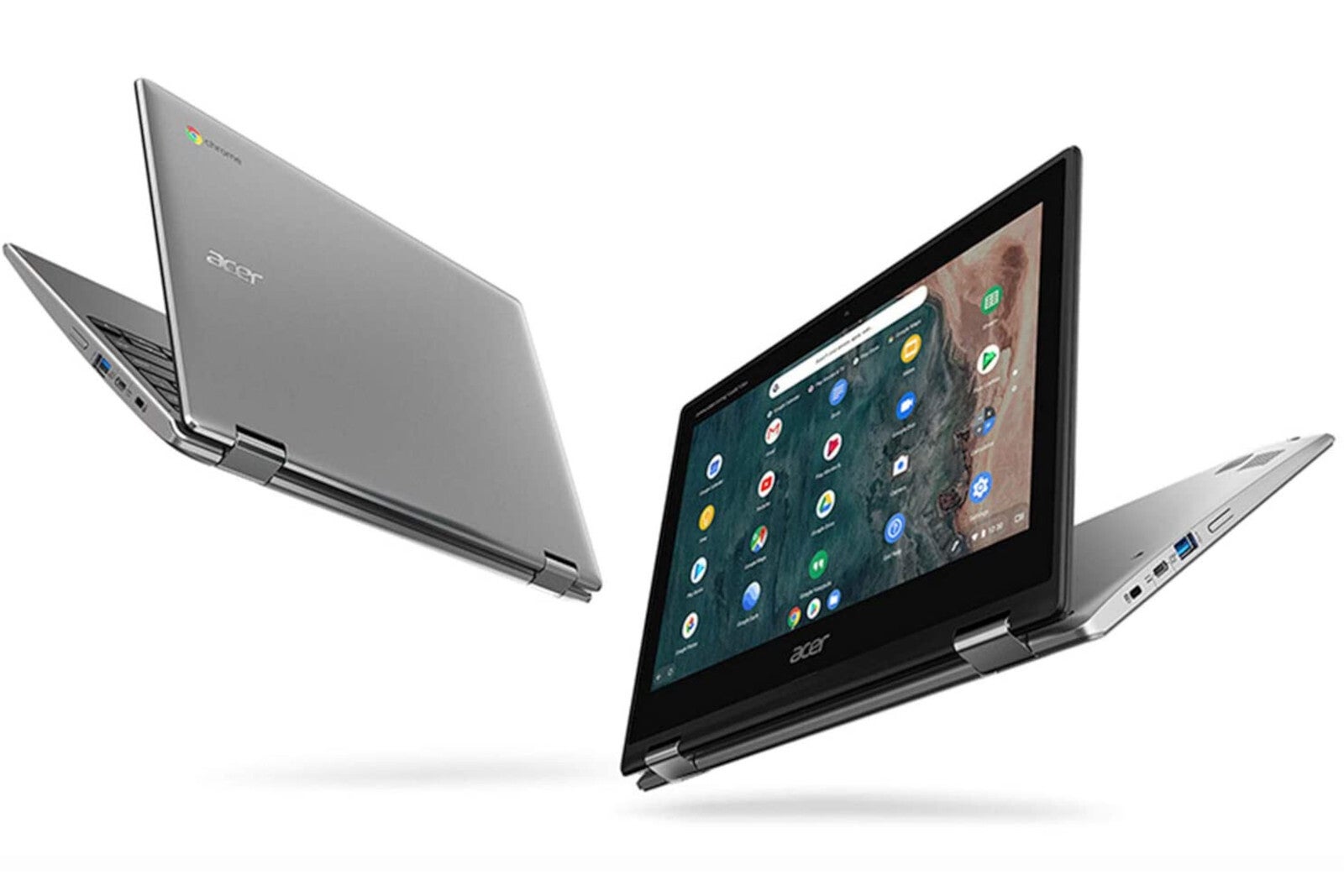 Walmart is selling Acer's popular convertible laptop/tablet for a whole
$100 off
retail price. It's a very light machine for on-the-go productivity, with a whopping 15-hour battery life! This Chromebook also has a 11.6" display.