Sweet new Walmart deal puts the 'old' Apple Watch Series 7 back on the map
We may earn a commission if you make a purchase from the links on this page.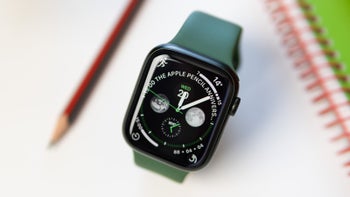 Remember the
Apple Watch Series 7
? Of course you do. After all, we're talking about a very well-reviewed wearable device that's still less than a year and a half old, not to mention that its design was not exactly radically changed for the new and (subtly) improved
Apple Watch Series 8
.
Unsurprisingly discontinued on the heels of its successor's announcement back in September 2022, the decidedly feature-packed, extremely powerful, and for better or for worse, familiar-looking smartwatch stuck around at major US retailers like Amazon, Best Buy, Target, and Walmart.
These were obviously forced to reduce their Series 7 prices to avoid any and all overlap with the Series 8, which presumably kept demand healthy while slowly but steadily depleting inventory. As such, Walmart's latest deals are unlikely to last long, marking down two 45mm models with built-in cellular connectivity from a $529 list price to just $329 in undoubtedly limited numbers.
If you hurry, you can choose between green and midnight aluminum flavors of the jumbo-sized
Apple Watch Series 7
paired with "clover" and midnight sport bands respectively at one of the highest discounts on record.
Unfortunately, it appears that we missed an even more limited chance to recommend the same device in the same size and connectivity option at $279 with a green case and matching clover strap yesterday. Of course, that absolutely mind-blowing deal could return at any time... or this $329 listing could altogether vanish, so it's 100 percent your call if you want to wait or strike while the iron is still undeniably hot.
A $200 discount on what's still arguably one of the overall
best smartwatches money can buy
is clearly nothing to sneeze at, especially from a retailer like Walmart and with no strings attached whatsoever.
The Apple Watch Series 8 is naturally a lot more expensive than that with standalone 4G LTE support while not adding much to the value equation. We're basically only talking about a body temperature sensor (that's not incredibly helpful either, at least for the time being), as well as crash detection functionality. Everything else is essentially the same, making the
Apple
Watch Series 7 a must-buy... once again.