Italy slaps Apple and Samsung with big fines for 'unfair commercial practices'
26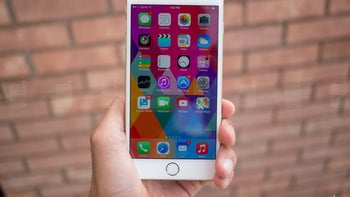 Apple may have thought the
iPhone throttling debacle
was a thing of the past after offering
heavily discounted battery replacements
and a
software update
allowing users total control over their "battery health", but as far as one European antitrust watchdog is concerned, what the company did in response to
#BatteryGate
complaints was too little, too late.

Somewhat surprisingly, the Italian Competition Authority also decided to penalize Samsung for a lesser-known but similarly unfair practice of rolling out software updates reducing the functionality of some phones.

Specifically, the world's largest smartphone manufacturer was reprimanded for "insistently proposing" Galaxy Note 4 users they install the Android Marshmallow firmware back in 2016, which ended up causing "serious malfunctions" by pushing the outdated hardware beyond its limits.

Adding insult to injury, Italy's non-governmental competition regulator discovered in its "complex investigation" that Samsung overcharged those affected by the Marshmallow glitch for out-of-warranty repairs. As such, the company now needs to cough up a fine of around $5.7 million (5 million euros).

While that is the maximum penalty the Italian Competition Authority is authorized to impose for mischievous practices of this sort, Apple will actually have to pay a double fine. That's because the Cupertino-based tech giant was found guilty on two counts of consumer deception.

The first is obvious, relating to the random system shutdowns experienced by iPhone 6 and 6s owners after "upgrading" to iOS 10, which Apple initially choose to contain by limiting the devices' performance without properly informing users.

The company was always suspected of employing so-called "planned obsolescence" tricks to boost the sales of its newer handsets, which Italy's antitrust watchdog strongly believes were at play here.

In addition to that, Apple failed to correctly and adequately inform consumers about "some essential characteristics of the batteries, such as their average life and deterioration." The proper way to "maintain, verify, and replace" iPhone batteries in order to conserve the "full functionality of the devices" was not made clear enough in relation to the 6 and 6s lineup, resulting in a total penalty of 10 million euros, or $11.4 million.
Recommended Stories